News
»
Go to news main
Dal AC students see valuable additions to landscape architecture program
Posted by
Stephanie Rogers
on December 17, 2018 in
News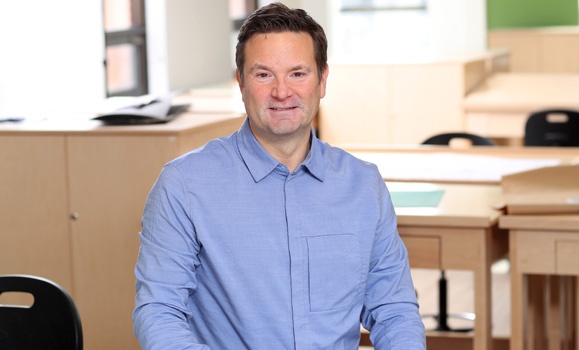 Imagine an abandoned downtown train depot- an expanse of unused land in the hub of a city, tracks criss-crossing under and above roadways in all directions. Now imagine those tracks and that space reclaimed, with lush grass and paved pathways. What was once a waste of land and space is now a walking space for pedestrians. This is landscape architecture, the intricate design of outdoor public areas, landmarks, and structures to achieve environmental, social and aesthetically pleasing spaces. Landscape architects transform spaces into meaningful and productive places. It is both an art and a science.
Students in Atlantic Canada now have the option to study landscape architecture at the Dalhousie University Faculty of Agriculture (Dal AC). The B. Tech in Landscape Architecture is actively pursuing accreditation and the program is enrolled in the voluntary Candidacy Program with the Landscape Architecture Accreditation Council. And still, the program keeps getting better.
This fall, students at Dalhousie University Faculty of Agriculture were welcomed back to campus to a new and improved landscape architecture studio. The studio, which was a renovated from an existing space on campus, provides students with the opportunity to design projects and collaborate with others.
"Landscape architecture students need a space on campus to work on their design projects," explains Heather Braiden, Assistant Professor with the Department of Plant, Food, and Environmental Sciences and Landscape Architecture Program Director.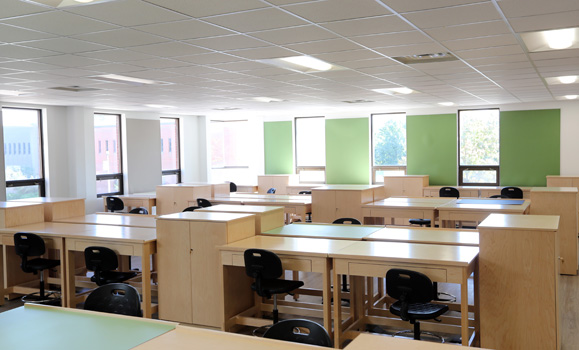 The space is divided into four main uses- a drafting studio, gallery, main studio, and faculty offices. The drafting studio is an open and bright space where students can learn traditional drafting or work on hand-drawing projects. The gallery space is used for presentations and to display student projects and design research. Future research labs will be situated off of the gallery space. The main section of the new studio is an open concept design with table for group work and smaller personal work areas.
"The studio space offers an environment for creative work," Heather explains. "The addition of the space will increase design thinking and research that will inevitably spill out into outdoor spaces on campus."
While the new landscape architecture studio space certainly adds value to Dal AC's landscape architecture program, Assistant Professor, Dr. Richard leBrasseur recently joined the faculty in the Department of Plant, Food, and Environmental Sciences. Richard brings extensive knowledge and expertise on landscape architecture and multi-functional landscapes which tackle important issues facing Nova Scotia and beyond, such as climate change, urbanisation, and coastal resilience.
Growing up in rural Connecticut in the USA, Richard had always had an interest in the outdoors. Following his heart he chose to pursue his Master's degree from the University of Michigan's School of Natural Resources and Environment. From there, he worked to develop the Sustainability and Environmental Stewardship Program for UC Berkeley. Exploring various capacities and influences, he served as an Endowed Professor then morphing into the Executive Director of the Centre for Green Infrastructure Design within the University of Utah. He then earned his PhD from the University of Edinburgh in Scotland, focusing on the relationship between green spaces and human well-being, before joining the Faculty of Agriculture earlier this year.
"We will soon be the only accredited landscape architecture program in the Atlantic Provinces," Richard explains. "We hope to follow that with supporting both Master's and PhD students as well.  Being situated with the Faculty here at Dalhousie's Truro Campus brings a unique and important perspective to landscape stewardship and ecology."
Often times, landscape architects work on urban design, regional site planning, storm water management, master plans and site analyses, ecological restoration, parks and recreation planning, green infrastructure, and private or residential planning and design. Richard's specialty lies with green infrastructure planning and design, an interconnected network of man-made and natural systems that provide a diverse range of benefits. Not only does green infrastructure – the many different sized, shaped, and used green spaces in our communities, have a positive impact on the environment, but human-based benefits can be found in their social, recreational, psychological, public health, and even economic aspects.
"Like most, I entered the profession of landscape architecture concentrating as a design discipline and a practice," Richard says. "I was fortunate to work with some leaders in the field and always pushed the envelope of what design can be within the synergy of the built and natural environment. After 15 years, I ultimately felt I could have a wider impact upon the ecological health of our landscape through teaching students."
At Dal AC, Richard is working to establish the Green Infrastructure Performance Lab (GIPL), which is committed to improving the design of multi-performative landscape infrastructures. He explains that GIPL's look at the complex interrelationships between ecosystem services and human health and well-being in order to find solutions and alternatives within the planning, design, and management of green structures and public spaces. Unique to GIPL Is the focus on establishing students with the critical thinking required to succeed in a myriad of future careers.
"My research explores the role of landscape architecture and design strategies in supporting urban sustainability to improve environmental quality and human health and well-being, through both the direct and indirect ecosystem services found within green infrastructure," Richard says.
In addition to his extensive research in the field, Richard will be teaching the first cohort of Chinese students from the Fujian Agriculture and Forestry University (FAFU), Dal AC's partner university in research and academic collaborations.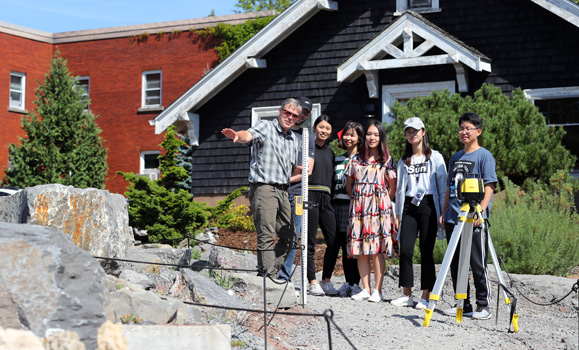 "China's cities are leading the way in urban greening and I hope to gather some insight into that through the students and my future visits and teaching to FAFU," Richard says. "I look forward to learning as much from them as I will impart. China has a strong history in garden and landscape design filled with symbolism and spirituality; no doubt they will bring a unique perspective and breadth of diversity in the approach to landscape design and ecological reflection."