News
»
Go to news main
International welcomes new Project and Advancement Coordinator, Mr. David Parks
Posted by
Stephanie Rogers
on August 28, 2018 in
News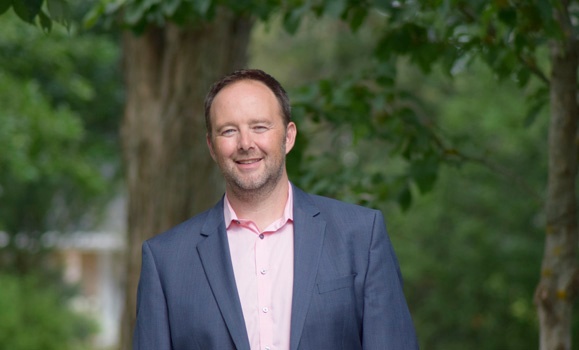 International warmly welcomes Mr. David Parks to the Faculty of Agriculture as the new Project and Advancement Coordinator. 
David is returning to the AC having started his career here over 20 years ago as an instructor of Spanish while he was pursuing his graduate studies.
David hails from a farming family and owns a farm right here in Colchester County. Since then, David has worked world wide and arrives to Dalhousie from the Forum of Federations where, over the past 15 years, he has managed numerous governance programs in the Americas, Asia, Africa and the Middle East and has designed and implemented over 50 projects in Argentina, Brazil, Canada, Libya, Mexico, Myanmar, United States and Yemen. Additionally, he has worked with the United States Agency for International Development (USAID), Organization for Security and Cooperation in Europe (OSCE), United Nations Development Program (UNDP) and the Friedrich Ebert Stiftung.
Much of his work has focused on health policy, water and land conflict management, local government reform, indigenous institution building and environmental governance.
David has a strong commitment to international development efforts that strengthen people's ability to live and thrive in their local communities.
He has been a Technical Advisor to Mexico's National Senate, Libya's Constitutional Drafting Assembly, Nepal's Ministry of Government Administration and Albania's Ministry of Local Government. He has an MA in International Development from Saint Mary's University and a BA in Latin American Studies from Mount Allison University.   
Please join International in welcoming David as he joins our Faculty in the position of Project & Advancement Coordinator which will lead the Uganda Skills Development Project (USDP) and continue the advancement and development of projects for International.