News
»
Go to news main
Maritime Intercollegiate Judging Competition to be held this weekend
Posted by
Stephanie Rogers
on March 3, 2017 in
News
The 4th annual Maritime Intercollegiate Judging Competition (MIJC) will be held this weekend with teams from the Maritimes, Quebec, Guelph and Saskatchewan competing. Maritime Intercollegiate Judging Competition (MIJC), is a student-driven initiative in its fourth year.  Developed and organized by students, the MIJC brings the spotlight of judging to the Faculty of Agriculture and highlights our student talent.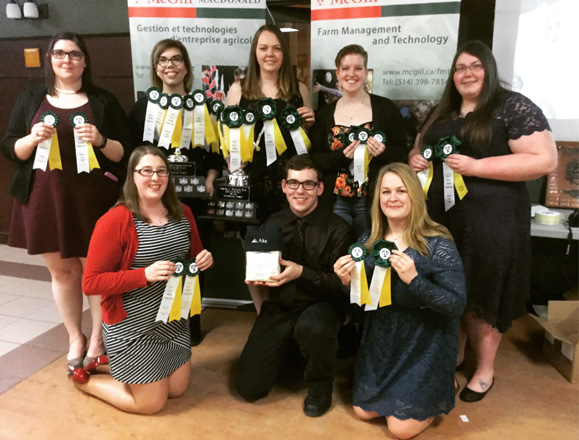 The team at a competition earlier this season

"The MIJC is a great event and tradition we have on campus, it's a great way to show case our talented students here at the AC and it's an even better way to attract potential future students to our campus through the 4H division of the competition," said Alana Bent,  a fourth year BSc (Agr.) student and top overall individual competitor at the 2016 MIJC.   "Good luck to all the competitors this weekend!' "
Through national judging competitions, students travel to different agricultural universities in eastern Canada.  The Faculty of Agriculture judging team competes in Quebec and Ontario.  MIJC also allows top agricultural students to visit the Dalhousie Agricultural Campus, shining the spotlight on our talented judging team and beautiful campus.
This year's competition will be held Saturday March 4th from 8:30-4pm with the morning judging non-livestock classes being held at the Langille Athletic Center and livestock classes in the afternoon at the Market Building (Exhibition Grounds).

There will be a number of teams traveling to Truro from other Ag Universities as well as local senior 4H members joining the competition.