Excitement is building for Convocation 2016 as families begin to arrive to celebrate with their graduates.  Alexandre Loureiro from Brazil is one such student.
From an early introduction to the Agricultural Campus as an international student studying at the Cobequid Educational Centre in his Grade 11 year, Alexandre or Al soon felt the spark that make Aggies unique. Following completion of his Grade 12 year back in Brazil, Al arrived on campus in January and quickly immersed himself as an AC student.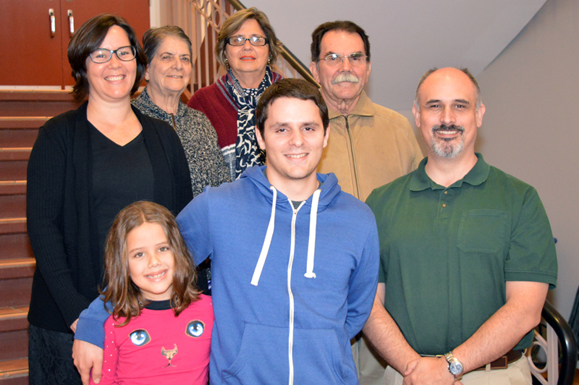 Alex is shown here with his mother, younger sister, grandmother and hsi great-grandparents.

Alexandre was the recipient of the President's Scholarship as the most outstanding international student entering his first year and has renewed his scholarship all four years of his Environmental Sciences program. Al is the first Brazilian student to complete his undergraduate program at the Faculty of Agriculture.
"Al is an excellent example of an all-round student who has excelled academically, participated fully and contributed leadership to the campus experience he and other students have enjoyed over the past four years," said Brian Crouse Academic Advisor and Coordinator, First Year Experience

Al initially followed his passion for entomology and his interest in research by volunteering in the labs in the Environmental Sciences department and quickly gained a reputation for a strong work ethic and a curious mind. 
"Alex is a bright, enthusiastic, easy-going but hard-working Brazilian," said Dr. Chris Cutler.  "Other than two summers ago when Brazil lost the FIFA World Cup!"   "Alex always has a smile on his face. I met Alex within weeks of his arrival on campus. He came to my office and said something along the lines of "do you work with insects? I love insects, especially ants. I want to volunteer in your lab, especially if there is something to do with ants!" There hasn't been much research on ants out of my lab, but Alex has worked for me the past three or four summers, has done a few of his own research projects on insects for various courses and will be starting his MSc this fall on a project dealing with insects that consume seeds of weeds in agricultural fields," he added.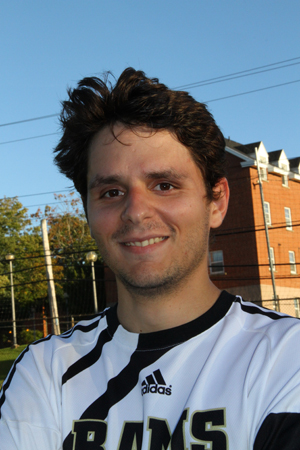 Al has been an active member of the Men's Varsity soccer team, plays soccer off-season and coaches summer minor soccer teams in Truro and Bible Hill.  He has also actively supported coaches with the outreach and recruitment of prospective student athletes.

Over the past four years Al has been a mentor to many younger students - both domestic and international.  This year he has taken on the role of president of the International Students' Association and a peer educator through the Pro Social program.
"My experience at the AC has truly been life changing," said Alexandre.  "The bonds I've created here will stay with me forever, from mentors to friends, every single one has had a lasting impact on my Canadian adventure. I wouldn't trade this experience for anything in the world and I cannot wait to begin the next chapter in my life as a Master's student under Dr. Chris Cutler."

Al's passion for entomology and studies in Environmental Sciences is contagious.  He has been employed during the summer seasons in blueberry and entomology research programs and plans to return to complete a Master program immediately following graduation this spring.
Congratulations Alexandre!