News
»
Go to news main
Spotlight of the month: Adriana Reitano
Posted by
Adriana Reitano, Kitty Kam
on September 23, 2022 in
News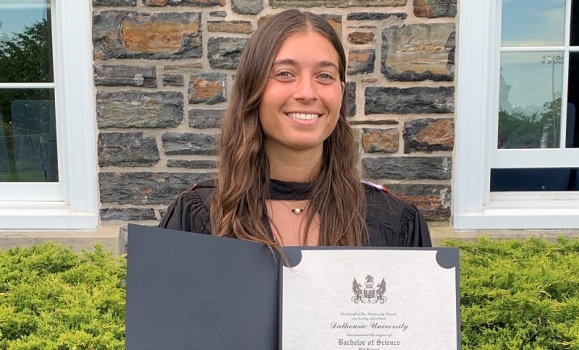 As Adriana moves onto her next chapter, she reflected about her research experience in the CERC.OCEAN lab, and offered a word of advice for prospective undergraduate students who are interested in joining the research field of oceanography:
From Adriana
            After two years I am saying not "goodbye" but "see you later" to the CERC.OCEAN lab and Dalhousie University. The decision to leave was not an easy one, however, it is important for myself to explore a different area of research for my masters and be a bit closer to home.
            Working in the CERC.OCEAN lab was by far the best and most crucial decision I have made thus far in my academic career. For that I must thank Allison Chua, had she not stepped in for Dr. Wallace at a "meet the professor" seminar, I am not sure I would have crossed paths with the CERC.OCEAN lab. Aside from working with incredible individuals, I discovered many topics of research that I would like to pursue in the future, such as study of nitrous oxide in the Bedford Basin which I explored for my honours project.
            I am so lucky to have the experience and comfortability in lab, at sea, and with research so early on in my career. Deciding to work in a lab so early on in my academic career was helpful in many ways. Primarily, it enabled me to become comfortable at my own pace and to accurately prepare for when it was time to begin my honours. Working under Dr. Wallace has taught me many things that I will carry on with me as a navigate through the realm of research.
            In hindsight, my advice to undergraduate students, who are in the early stage of their degrees with the intention of doing research or an honours project, would be to start early! Not only will it prepare you significantly for future lab work and familiarizing the inner workings of lab environments, but also allow you to practice and become comfortable contacting professors and future supervisors.
            Finally, on top of many people that I am thankful to, I would like to thank Dr. Wallace and Claire Normandeau, who were instrumental and patient throughout my growth in the past two years. Therefore, I know this is not the last time that we will be working together!
We wish all the best to her future endeavours, and look forward to working with her again in the future!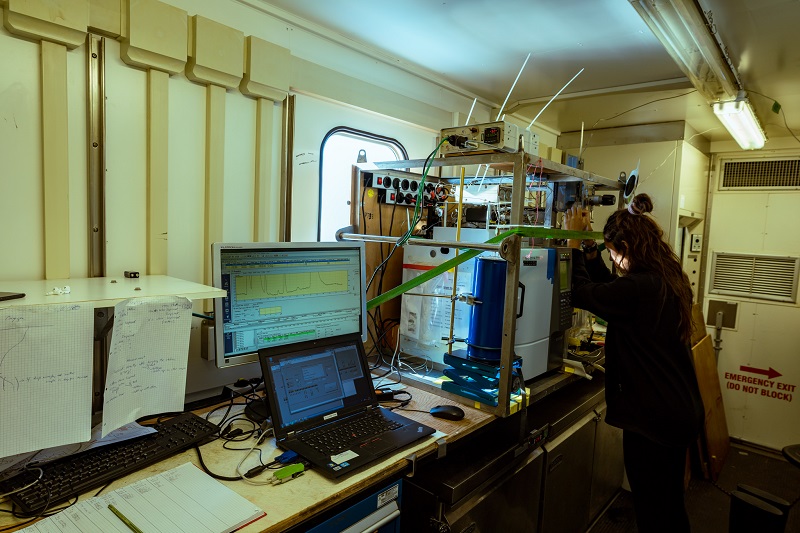 After getting her BSc degree, Adriana worked as a summer research assistant and participated in the TReX-2 cruise, which she was responsible for seawater sampling and tracer measurement onboard R/V Coriolis. (Photo credit: Joerg Behnke)