News
»
Go to news main
Cruise Report: TReX Deep 2 mission
Posted by
Will Nesbitt
on August 26, 2022 in
News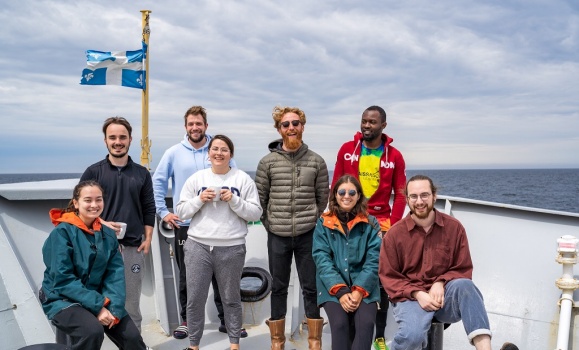 Date: June 11 - 23, 2022
Location: The Gulf of St. Lawrence
        Following the successful TReX Deep 1 Mission, TReX Deep 2 commenced onboard the Coriolis II out of Rimouski in search of the CF3SF5 tracer that was injected inside the Cabot Strait in October of 2021. This was the first "tracer hunting mission" for the MEOPAR-RQM TReX project, which utilized a customized tracer lab (converted from a lab container from the MEOPAR MORI initiative) to carry out the mission. An excellent synergy between both MEOPAR programs displayed on the collaborative execution of a large-scale tracer release project with the use of the modular oceanographic infrastructure, showing the possibility of MORI's accessible innovation to help specializing a vessel for any scientific project. The mission has three major goals: (1) Locate, measure, and map the CF3SF5 tracer in the deep-water of the Gulf of St. Lawrence, (2) To collect samples for biogeochemical parameters within the three major channels, and (3) To investigate the phytoplankton and microbial communities of the Gulf of St. Lawrence.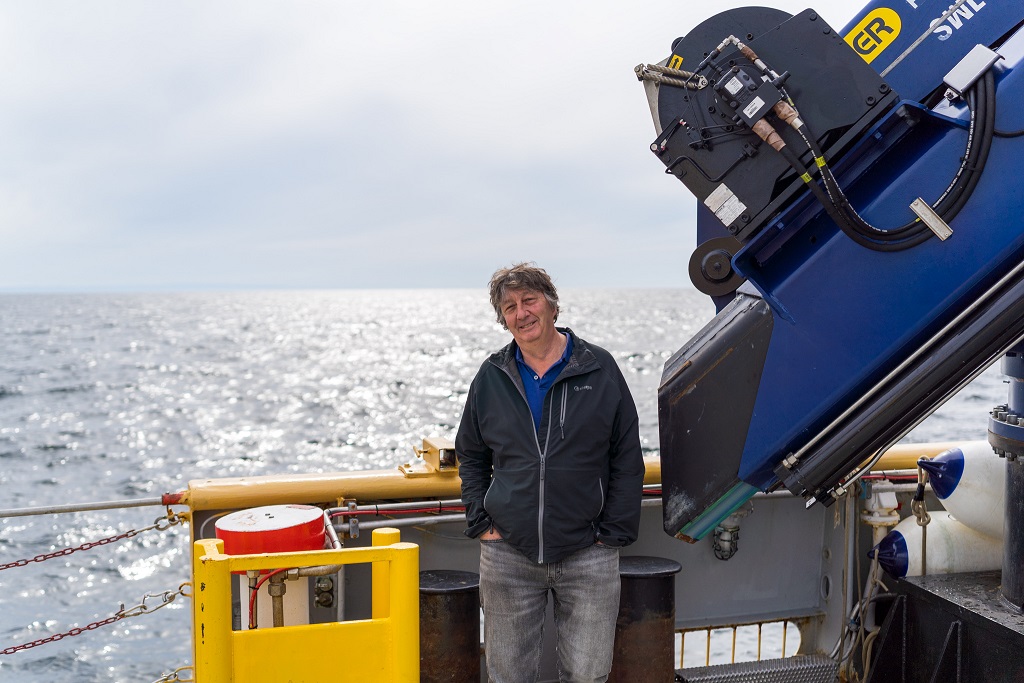 Dr. Douglas Wallace as the cheif scientist of TReX 2 mission. (Photo credit: Joerg Behnke)

        Once again, this TReX mission was conducted by a scientific team mostly comprised of students from partner institutions! Dr. Douglas Wallace continued his role as Chief Scientist, leading the mission with flawless (and fluid) cruise trajectory planning. Others from the CERC.OCEAN group at Dalhousie that joined the mission were William Nesbitt, Chukwuka Orji, Adriana Reitano, Sara Wong, and Caroline Fradette. Colleagues from partner institutions were Olivier Herard (ISMER-UQAR), Sam Stevenes (UBC) and Lennart Gerke (GEOMAR). NRC scientists Caroline Chenard and Joerg Behnke participated in this mission, leading a research study on the phytoplankton and microbial community.  
        As in the TReX Deep 1 Mission, the Gulf of St. Lawrence was extensively sampled for a variety of biogeochemical parameters. Perhaps, most impressively, the tracer team measured samples for the SF5 tracer (along with other tracers of opportunity such as CFC-12 and SF6) at 113 stations over the course of 11 days at sea. This leads to a total of over 600 measurements! During the cruise, Sam Stevens refined and mapped the data to provide a trail for the team to follow throughout the Gulf of St. Lawrence.  
        Overall, the TReX Deep 2 mission successfully fulfilled all its goals and exceeded our expetation. We are very excited for the TReX Deep 3 mission in the upcoming future!
Read about Chukwuka's reflection on his first cruise experience (written in Pidgin and English)!