News
»
Go to news main
Onboard the R/V Poseidon: POS519 ‑ Tracking an Upwelling Patch
Posted by
Ricardo Arruda Monteiro da Silva
on May 18, 2018 in
News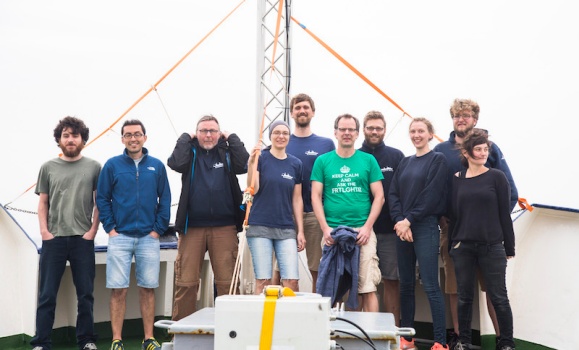 CERC PhD candidate, Ricardo Arruda Monteiro da Silva, participated in a cruise onboard R/V Poseidon in the Mauritanian Sea, from Las Palmas, Gran Canarias (January 20th) to Mindelo, Cape Verde (February 11th , 2018). This was cruise number 519 for Poseidon entitled "POS-519 – Tracking an upwelling patch".
The Mauritanian Sea is located in the Eastearn Equatorial Atlantic Ocean, being part of a Eastern Boundary upwelling system (EBUS). These regions are known to present high concentrations of nutrients and dissolved inorganic carbon, which are brought to the surface from deep water masses. The elevated nutrient availability, together with the tropical supply of light, makes this a region with high productivity.
The goal of this cruise was to track an upwelled patch of water (filament) as it moves from the coast to the open ocean. During this movement, CO2 is consumed by biological productivity and oxygen is produced. Also, CO2 and N2O are moving from the surface ocean to the atmosphere.
In order to track the chosen patch of water, a drifter was deployed in a newly upwelled patch. The drifter was equipped with the following sensors: pCO2, O2, Temperature, Salinity. While following the drifter, cross-sections of the water filament were made, acquiring underway data for pCO2, direct measurements for CO2 flux, N2O, O2, chlorophyll, Temperature and Salinity. A high resolution of CTD stations were also made in and out of the upwelling water masses. Other activities in the cruise included microstructure profiles; Halocarbons sampling (water and air) and surface micro-layer sampling.
During the cruise Ricardo was responsible for processing underway data (pCO2, O2, Chlorophyll, T, S) and CTD sampling (Nutrients, pCO2, Halocarbons).
This will help to understand how biogeochemical and physical processes are driving the changes within the upwelled water mass. Furthermore, the elevated variability of pCO2 in this region will be useful for understanding what causes pCO2 variability in small scales.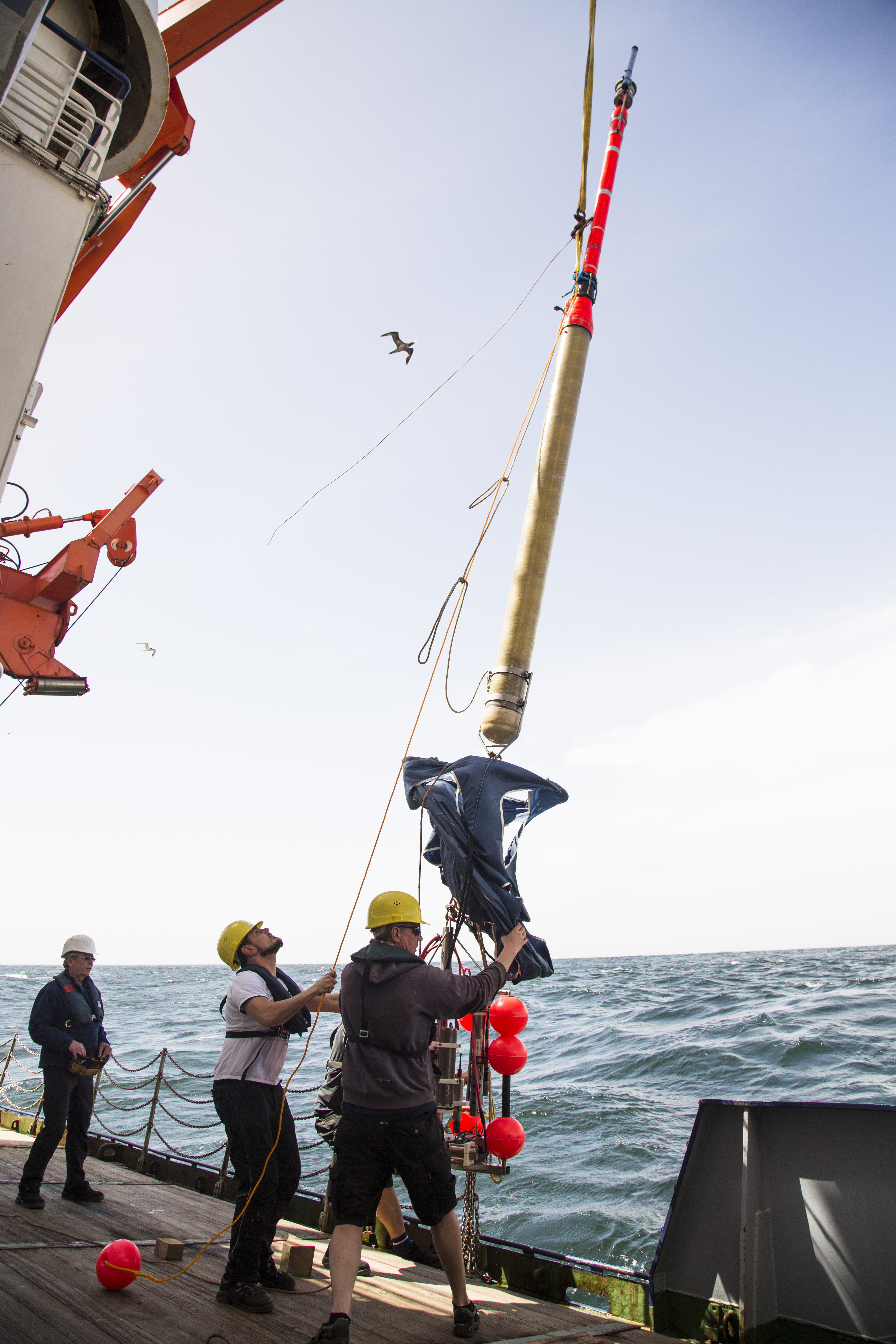 Deploying a Drifter onboard
(Photo by Lisa Hoffman)