News
»
Go to news main
SeaCycler has been successfully deployed in the Labrador Sea
Posted by
Liz Kerrigan
on May 24, 2016 in
News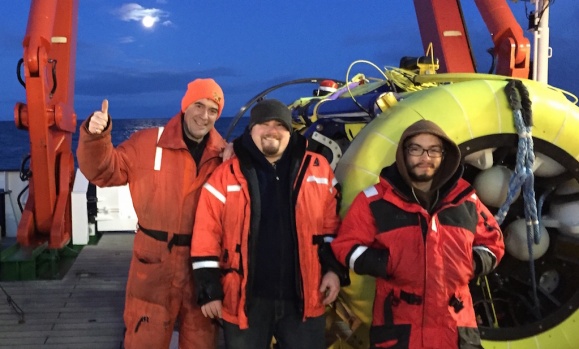 The SeaCycler team has successfully deployed SeaCycler in the Labrador Sea in 3525m of water. The deployment took place on Sunday 22nd of May, 2016. The profiler is working nicely and has already completed multiple profiles. 
The SeaCycler deployment is a part of the NSERC-supported VITALS project, and represents a collaboration of CERC.OCEAN with DFO and with Scripps Institute of Oceanography. The SeaCycler was deployed on the German research vessel, Maria S. Merian, on a cruise led by GEOMAR (Kiel) scientist Johannes Karstensen.
Please check back to get new updates on SeaCycler. We will have a web-page available where data can be viewed as soon as possible and more photos and videos will be available once our team is back on shore!
To learn more about the history of SeaCycler, collaborations, partnerships, and all of the work the CERC.OCEAN team has put into it over the last few years, please visit the SeaCycler Page.