Gerard Hall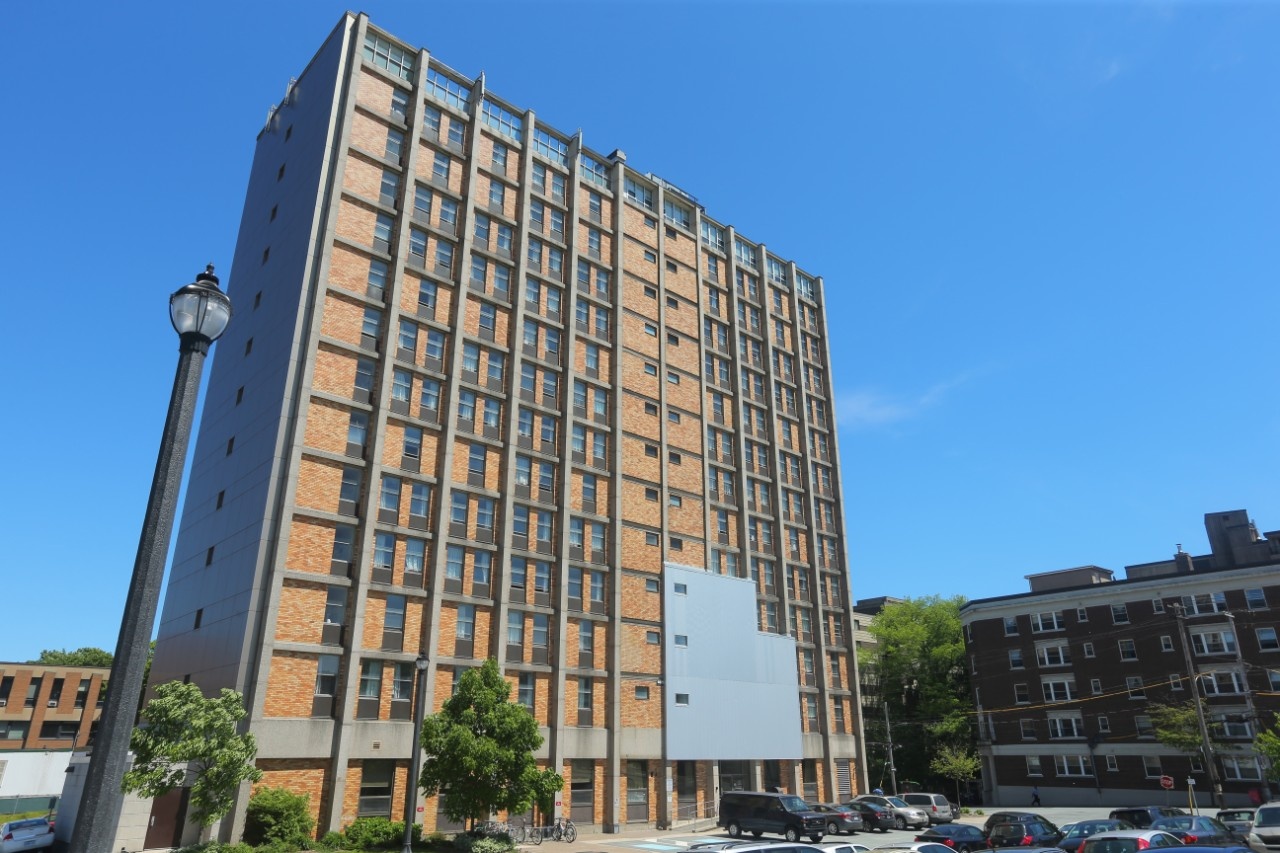 Live close to shops, restaurants and classes
The 12-storey Gerard Hall is home to 241 students during the academic year. You'll find it in the heart of downtown on Sexton Campus, on Morris Street near Queen Street. Gerard Hall is less than a 15-minute walk to Studley Campus.
Gerard Hall features single, double* (two twin beds) and super single (large single) rooms furnished with a bed, bureau and desk for each student.
What you'll find in Gerard Hall
24-hour front desk
3 kitchens
television & game room

multipurpose lounges
laundry room
meal plan is mandatory
first-year, returning & transfer students
all-gender residence

single, double* & super-single rooms

shared, all-gender washrooms with private toilet and shower stalls
regular and quiet noise levels

2-minute walk to O'Brien dining hall
Interesting facts about Gerard Hall
Gerard Hall was built in 1967 and was originally used as a residence for nursing students, as it was located directly behind the Halifax Infirmary (hospital). It was named after Sister Catherine Gerard, former administrator of the Halifax Infirmary. Dalhousie has been operating the residence since 2003.
There's something for everyone in this residence, including large rooms and wonderful views! All east-facing rooms (from fourth floor and up) have a wonderful view of the Halifax Harbour. We are also located minutes away from the Seaport Farmer's Market.
Gerard Hall has a number of great events throughout the year, including the annual Dodgeball Tournament, Coffee House, and Super Bowl Fundraiser. Check out the Residence Life page for more informaton about programs and activities.  
The Gerard Hall mascot is the Dragon, and we have a large mural to demonstrate this in the main lounge. The colours are black and red.