Today@Dal
»
Go to news main
Dal mentors are calling on alumni to support 'LEGOs R Us' team to global S.T.E.M. competition as finalists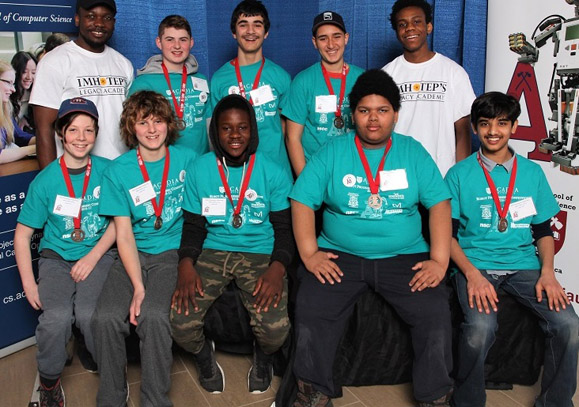 Imhotep's Legacy Academy's FIRST LEGO League (FLL) team, "LEGOs R Us", from Oxford Junior High School has been nominated, as 1 of 20 global finalists, to attend the Seventh Annual FIRST Global Innovation Award Ceremony. The team designed an ingenious solution to help solve the problem on Sable Island where the iconic Sable Wild Horses are becoming habituated to buildings and is looking to fundraise to attend the competition. Imhotep's Legacy Academy (ILA), funded by Dal and working out of the Killam Library, hires Dal students to serve as mentors to junior high and high school kids in the HRM - offering support and engaging students of African heritage in STEM studies.

The goal is $16,000 to send mentors, teachers and students to be able to compete on June 18.  The funds raised will provide both Dal and Oxford Junior High School students the opportunity attend a world-class event,  meet and speak with their peers and gain a broader perspective of the possibilities and potential they can achieve in STEM fields.

You can learn more and support the team through visiting their projectDAL page: https://projectdal.ca/project/legos-r-us-first-global-innovation-awards-finals/.