Today@Dal
»
Go to news main
Kudos: Jacqueline Gahagan receives Diamond Jubilee medal
Posted by
Communications and Marketing
on October 18, 2012 in
Kudos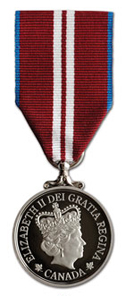 To commemorate the 2012 celebrations of the 60th anniversary of Her Majesty Queen Elizabeth II's ascension to the throne, 60,000 Canadians are being awarded the Queen Elizabeth II Diamond Jubilee Medal: a distinguished honour recognizing significant contributions and achievements.

The awards are being announced in groups, over a period of months, and we'll be highlighting and celebrating our community's recipients here on Today@Dal.
Jacqueline Gahagan, professor of health promotion in Dalhousie's School of Health and Human Performance, is a renowned research leader in HIV prevention, care, treatment and support.

And now, she is one of 30 Diamond Jubilee Medal recipients chosen by the Canadian AIDS Society for their exceptional commitment to HIV/AIDS work.

"For me, it feels like recognition for having done this work for some 20-plus, and a validation that it was a good choice to come here despite the fact that HIV/AIDS is not seen by some as a significant health issue in this region," says Dr. Gahagan.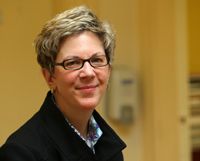 She says that upon her arrival in Nova Scotia, someone told her the province wasn't a good location for her work. "People said that we didn't have an HIV problem here. Well, the problem is everywhere, and we've proven that you can make a difference in HIV research here."

The criteria for the Canadian AIDS Society's selection process included number of years involved in the movement, service at various levels, innovation, improving the lives of people living with HIV/AIDS and a commitment to the greater involvement of persons with HIV/AIDS at the public policy level.

"We're at the point now where we have an aging cohort of people living into older adulthood with HIV, to be 60, 70, 80 and it's up to us to find health promoting programming to support this Population. That's what we're focused on."

Dr. Gahagan says the medal is a significant honour, one that she'll accept with great pride.

"It's a validation for me to stick with our work, and it's wonderful to be named alongside so many amazing leaders working in the HIV/AIDS field in a number of different ways."