Today@Dal
»
Go to news main
Employee profile: Angelika Torres, HR/Finance Assistant in the School of Nursing, on joining the Dalhousie community.
Over the next several weeks, we'll be profiling a variety of Dal employees, asking them about their work, what brought them to the university, and what motivates them as members of the Dalhousie community.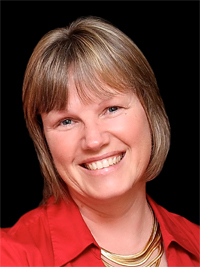 Angelika Torres is a new employee to Dalhousie who recently attended an orientation session offered through Human Resources.

She began with Dal in August 2011 as a temp hired as the acting undergraduate admissions secretary for the School of Nursing. Angelika has since assumed the role of HR/finance assistant within the School as of July 2012.

"I love the international, multicultural environment at Dalhousie, as it makes me feel more at home," says Torres.

She grew up in Germany, and lived in Switzerland, England and Holland before immigrating to Canada nine years ago. Angelika and her family moved most recently from Manitoba where she worked in a learning institution.
In her position at the School of Nursing, Angelika processes invoices and expense claims, prepares job offers and payroll forms for sessional lecturers, clinical Instructors and teaching assistants. She is also working on various projects for the School of Nursing, including workload for faculty and clinical placements of students.

She hopes one day that her daughter will study at Dalhousie. Knowing that there is a tuition assistance program available to employees also made the university an attractive employer.

"It felt natural to apply for a position at Dalhousie, and I knew from its reputation that it was a great place to work," she adds.