Student Life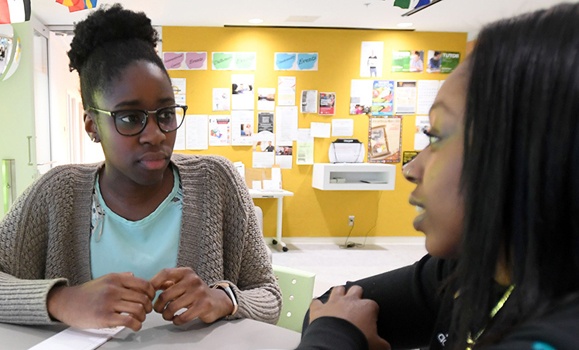 Fola Akpan, a Kinesiology student and tutor/mentor with Dal's Black Student Advising Centre, bridges lessons learned at home and in the classroom to help others. Read more.
Featured News

Friday, February 16, 2018
A record number of students turned out last Thursday for Dal's Job & Career Fair, an event aimed at helping them kick start their careers by making in-person connections with potential employers.

Tuesday, January 23, 2018
Recent Agriculture alum Jessica Fogarty ('05) has taken her love of nature into a whole new direction with her wild crafting and herbal business based in Cape Breton.

Wednesday, January 3, 2018
Whether it's performing as part of the Dalhousie Originals project or helping bring "Dal This Week" to life, Theatre student Andrew Chen has honed his craft through a wide variety of experiences on campus.
Archives - Student Life