Student Life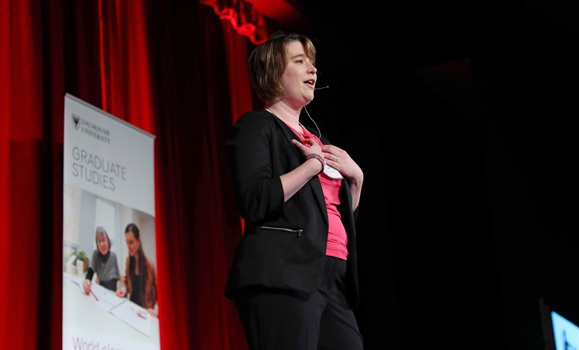 After getting the opportunity to compete at the Eastern Regional 3MT showdown last month, Psychology and Neuroscience grad student Laura Hall has earned her spot in the national finals with her presentation on Illness-Induced Anorexia. Read more.
Featured News

From hitting the ice with the Tigers to hitting the books at the Killam Library, Management grad Rachel Carr is set to graduate with the confidence that she's made the most of her time on campus.

Architecture student Ruth Vandergeest has always been fascinated by spaces. Now, on her co-op terms, she gets to turn that fascination into action.

Over the past four years, Dal's Islamic Relief Society has raised around $300,000 for a wide variety of causes, both across Canada and around the world.
Archives - Student Life