Student Life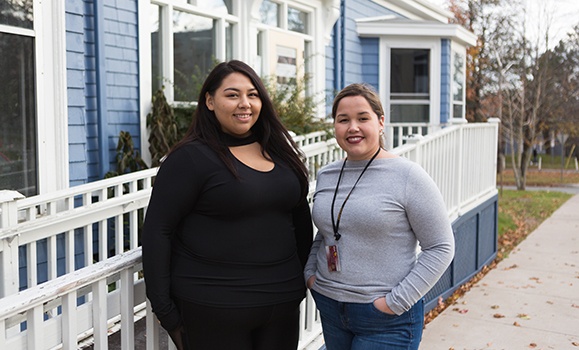 At Dal's Indigenous Student Centre, students like Ali Barnaby, Karlee Johnson and William Johnson are helping plan and coordinate programming that's building a stronger sense of community on campus. Read more.
Featured News

Thursday, November 16, 2017
Jordan Boudreau knew he was interested in a medical degree, but didn't know how to get there. His journey through Dalhousie, with the help of his professors, has led him exactly where he wanted to be.

Thursday, November 16, 2017
Tanaka Shumba and Juliana Gomes Pontes are part of the Stay Connected Mental Health Project, which gives Dalhousie and King's students in Halifax the opportunity to meet with other students who can provide safe mental health advice and support.

Wednesday, November 8, 2017
Dalmazing 2.0, a large-scale interprofessional education last month, brought together students from more than 20 different health professions to dive deeper into understanding the bias and stigma surrounding obesity.
Archives - Student Life