Student Life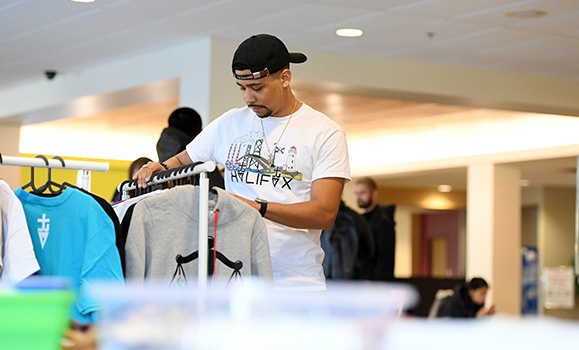 From Dal's Transition Year Program to studying Management, Trevor Silver has been driven by a simple motto — one that's now the brand for his own clothing business. Read more.
Featured News

Tuesday, October 30, 2018
Sarah Nersesian may have chosen to study medicine instead of going to art school — but thanks to her scientific illustration business, Designs that Cell, art is never far from her life and work.

He's a Cadet Instructor Cadre Officer with the Canadian Forces, a volunteer firefighter and a full-time Nursing student. For Joel Misson, it's all part of his quest to make a difference in people's lives.

As Mi'kmaq History Month gets underway, we sit down with Aaron Prosper, Dalhousie's first Indigenous student union president. It's a role he's been preparing for his entire life.
Archives - Student Life