Halifax-based space startup Galaxia Mission Systems will receive $1.7 million from the Canadian Space Agency (CSA). The funds will help Galaxia build and launch the first two of its intelligent nanosatellites into orbit — part of Atlantic Canada's first commercial satellite 'constellation.'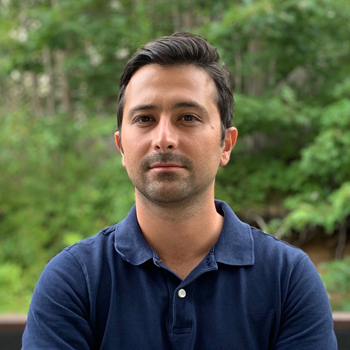 Galaxia, a space computation company, was founded in 2020 by Arad Gharagozli (BEng'20) and is developing technology that allows groups of satellites to communicate more effectively and efficiently using edge computing. (With edge computing, data is stored closer to its source, which allows the data to be collected and processed faster and use less bandwidth as compared to cloud computing.)
Galaxia's shoebox-sized nanosatellites, each weighing less than 10 kilograms, will be used to observe Earth in a variety of ways, according to the company's website, from infrastructure monitoring to maritime security or processing time-sensitive intelligence during harsh weather.
Galaxia's vision dovetailing with CSA's

Gharagozli, who is both CEO of Galaxia and founder of the Dalhousie Space Systems Lab, is thrilled with the funding. 
"As you can imagine, space industry is one of the most expensive industries to grow in," he says. "The up-front capital required to bring a concept into reality is high, and [the] associated risk is even higher. CSA's funding will enable us to de-risk our ground-breaking technology and demonstrate its capabilities in space."
But most importantly, he explains, it shows that Galaxia's vision dovetails with the Canadian Space Agency's. (The two agencies are no strangers to one another, and last year Gharagozli and Tony Pellerin of the CSA co-presented an Open Dialogue Live lecture at Dalhousie called The Space Race of the 21st Century.)
This isn't the first time Gharagozli has broken new ground. In December of 2022, he and several students with the Dalhousie Space Systems Lab built and launched LORIS (Low Orbit Reconnaissance and Imagery Satellite), the first satellite ever designed in Atlantic Canada, from NASA in Houston, TX. It will remain in orbit, being studied by and sending images to Gharagozli and his team, until approximately December 2023.
"LORIS has been an exceptional learning opportunity on so many levels," Gharagozli says. "LORIS carried several high-tech systems that were all designed and manufactured here in Nova Scotia and were tested in space." 
A common goal

LORIS was built from scratch during a pandemic, with limited resources and a continuous turnover of staff and volunteers, says Gharagozli. "I would like to thank Dr. Kevin Plucknett, the principal investigator (PI) of the LORIS mission for his leadership. His continued support of the DSS led to the success of this mission and further helped me to establish GALAXIA at its early stages."
It ended up being a symbol of what a united vision can accomplish when people focus on a common goal. "I can say with confidence it is by far one of the most daring and ambitious undertakings that we have done at Dalhousie, [and it] cleared a path for a whole new industry to blossom in our region."
With files from Galaxia.com [PDF 224 KB].
Recommended reading: As new space race heats up, one Dal grad student is seeking to disrupt a $5.8‑billion market