Covering around 75 per cent of the province, Nova Scotia's forests both define its landscape and support a key industry – an industry that is looking to the future with the help of Dal researchers. 
A Dal-led research team was recently awarded $1.6 million to explore the future of forestry in Nova Scotia. The study will undertake a holistic approach to support shifting to a forestry model referred to as "ecological forestry."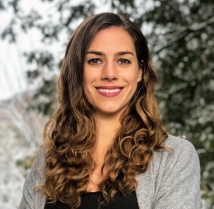 The lead investigator, Dr. Alana Westwood — an assistant professor at Dal's School for Resource and Environmental Studies — says ecological forestry refers to cutting and tending to forests in a way that mimics the ecosystem's natural function.
"Doing ecological forestry means following the lead of that forest ecosystem in terms of how much is cut and when, how you tend to that forest," says Dr. Westwood, who leads the Westwood Lab at Dal.
The grant is funded through a partnership with  Research Nova Scotia and the Forestry Innovation Transition Trust, a $50-million trust fund that seeks to support the forestry industry in Nova Scotia.
Shifting to a community focus

In Nova Scotia, land-management policies have changed in recent years. The province now requires around 70 per cent of Crown land, meaning land owned by the government, to follow an ecological forestry model. Now, corporations and cooperatives leasing Crown land for timber harvesting are required to follow these policies. 
The project — which is slated to take five years — is built around three key focus areas: roads and biodiversity, carbon, and knowledge sharing. 
For example, research teams will investigate the impact of forestry roads. Not only do the researchers aim to examine the impact of current and future roads on biodiversity, but also work with anglers to understand their potential for recreation opportunities.
However, most land in Nova Scotia is not owned by the province. This means that most of Nova Scotia's forests are subject to management by private landowners, who may or may not follow ecological forestry approaches. The knowledge exchange prompted by this study holds the promise of helping landowners understand the value of ecological approaches over the long term.  
Recommended reading: Dalhousie places in the top 200 globally in nine subjects
"Doing ecological forestry is a much longer-term view. It's about sustaining a family on healthy woodlands for generations, not necessarily a way to make the most money right now by liquidating assets," says Dr. Westwood. 
At its core, the study is built around the communities impacted by forestry. For Dr. Westwood, it's critical that those impacted by the research are involved throughout the project, a principle she calls co-production.
Dr. Westwood says she spent around three years building a coalition to understand different stakeholder's perspectives. The research team is made up of a large number of both public and private sector partners, including Eskasoni Fish & Wildlife Commission.
"It's not what we want as humans regarding the land, the land knows what it wants and we as Mi'kmaq just have to be there ensure that those long-lived species have the opportunity to thrive," says Tom Johnson, of the Eskasoni Fish and Wildlife Commission.
A leader in locking carbon in

This study fits into a key research focus area for the university: the social and biophysical dimensions of resource and environmental sustainability. This research is a component of Dal's focus on clean tech, energy, and the environment as university scholars work to confront the pressing challenge of imagining a sustainable future. 
Specifically, this research also tackles what could become a key economic issue in the future. The study hopes to determine a way to value the amount of carbon on a piece of land, especially from the point of view of banks and lenders. 
"Depending on what happens with other policies, this may incentivize people to take an ecological approach to forestry or retain trees on their land for the value of the carbon that they're locking within them," says Dr. Westwood.
Dr. Westwood says she's proud of Nova Scotia's leadership on forestry management and the science-based approach the province now follows.
"I'm hopeful that we can take the lessons learned here and they can be applied to other parts of the Wabanaki-Acadian forest," she says, referring to forests in the Canadian Maritimes and Northeastern U.S. "With strong leadership in Nova Scotia, we can hopefully move towards a more sustainable ecological forestry model all across the Eastern part of Turtle Island."