Depression is one of the leading causes of suffering and premature death in the world, can cost up to a trillion dollars in economic losses, is often not diagnosed or treated and can take hold in the adolescence of those it afflicts.
Depression affects an estimated five per cent of adults around the world at any given time but attracts less policy attention than other diseases despite clear evidence that much can be done to prevent it and aid recovery even in resource-limited settings.
It's estimated that about half of those suffering from depression are not diagnosed or do not receive care in high-income countries, and this rises to 90 per cent in low- and middle-income countries. The COVID-19 pandemic has only exacerbated that, with social isolation, bereavement, uncertainty and limited access to health care taking a serious toll on the mental health of millions.
A ne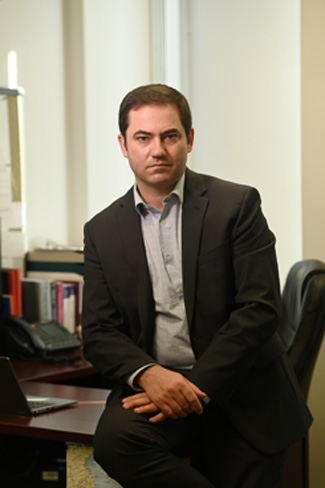 w report, published last week by the Lancet and World Psychiatric Association Commission on depression, is calling for a whole-of-society response to reduce the global burden of the illness and address widespread failures to tackle the persistent and deepening depression crisis.
Rudolf Uher, a Canada Research Chair and professor in Dalhousie's Department of Psychiatry, is the commission's Canadian representative and contributed to the report's examination of depression causation, which includes genetics and environment.  
"The case for people living with depression has been harmed by opinions that depression is either a social phenomenon or a purely biological condition. Both are incorrect," says Dr. Uher.
"The risk for depression is shaped by genetic disposition, physical conditions, and social environment. We need to address all these aspects to help reduce the toll that depression takes on our lives."
Depression's devastating toll

The commissioners say depression is a distinct health condition characterised by its persistence, effect on daily functioning and long-term health consequences. It can affect anyone, regardless of gender, background, social class or age.
"There is arguably no other health condition which is as common, as burdensome, as universal or as treatable as depression, yet it receives little policy attention and resources," says commission co-chair Christian Kieling, an associate professor at the Universidade Federal do Rio Grande do Sul in Brazil.
"Effective psychosocial and medical treatments are difficult to access, while high levels of stigma still prevent many people, including the high proportion of adolescents and young people at risk for or experiencing depression, from seeking the help required to have healthy and productive lives."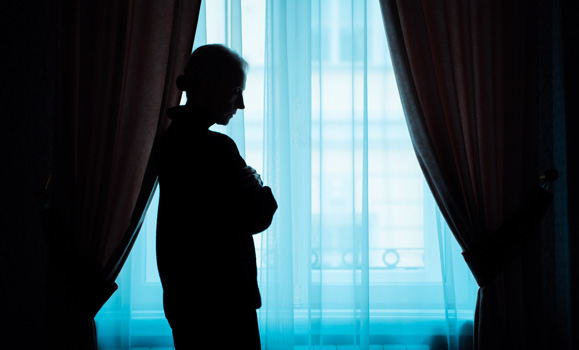 (Cottonboro photo/Pexels)
Depression is linked to a wide variety of chronic physical illnesses, and a person's physical health can influence their mental health. At its worst, depression can lead to suicide. Studies indicate that 70 to 80 per cent of people who die by suicide in high-income countries, and around half of those in low- and middle-income countries, suffer from mental illness, with depression being the most common cause.
Depression also has an enormous social and economic toll, costing an estimated US$1 trillion a year in lost productivity. Still, the authors suggest not enough is being done to stem the spread of the illness.
"Most countries are not sufficiently equipped to deal with the burden of depression, not only because of the long-standing under-resourcing of mental health-care systems and the paucity of skilled providers, but also because of the rigid silos that typically separate mental health expertise and mental health care from primary health care and community support sectors," the report states.
Related reading: Depression has deepened in older Canadians as the COVID‑19 pandemic drags on, study shows
Unique experiences, different needs


The commissioners stress that the current system of classifying people with symptoms of depression into just two categories — either they have clinical depression or not — is too simplistic. They argue that depression is a complex condition with a diversity of signs and symptoms, severity levels and duration.
The 25 health experts from 11 countries who make up the commission say governments, health-care providers and researchers need to work collaboratively to improve both care and prevention, fill knowledge gaps and increase awareness to tackle what is one of the leading causes of avoidable suffering and premature death worldwide. Doing so would also address 10 of the 17 UN Sustainable Development Goals.
The group supports a personalised, staged approach to depression care that recognises the chronology and intensity of symptoms. It recommends interventions tailored to the needs of the individual, ranging from self-help and lifestyle changes to more intensive and specialised treatments.  
"No two individuals share the exact life story and constitution, which ultimately leads to a unique experience of depression and different needs for support and treatment," explains commission co-chair Vikram Patel, a professor at Harvard Medical School.
"Similar to cancer care, the staged approach looks at depression along a continuum—from wellness, to temporary distress, to an actual depressive disorder—and provides a framework for recommending proportional interventions from the earliest point in the illness."
Current projects in Nova Scotia are addressing commission goals of family involvement (www.forbow.org), early intervention (www.tideproject.ca), and personalized treatment (www.treatdepressionns.ca).