"Has the NDP jumped right off the edge?"

That's what one Dalhousie Gazette op-ed writer wondered following Alexa McDonough's election as leader of the federal NDP party in 1995.
Rather than contributing to the "party's slide off the edge into irrelevance and obscurity," though, McDonough instead led the NDP to a historic breakthrough in the Atlantic provinces in the 1997 federal election and 21 seats in Parliament overall (up from nine seats in 1993).
It was one of many moments when McDonough — a three-time Dal grad (BA'65, MSW'67, LLD'09) who passed away earlier this month — put her political prowess to work in kicking conventional political wisdom to the curb. She had already done so several times before, most notably in becoming the first woman to lead a major political party in Canada when she assumed leadership of Nova Scotia's NDP in 1980.  
But while McDonough might be best known for her political achievements, she also contributed much to the field of social work — her other profession. She worked in community development with Nova Scotia Social Services, in social planning with the City of Halifax, as a policy researcher with the Institute of Public Affairs, and as a teacher in the Maritime School of Social Work (now the School of Social Work at Dal).

We asked some of McDonough's former colleagues, friends and admirers from the School of Social Work to share a few memories about a woman whose impacts were felt far and wide in Canada.

The Honourable Wanda Thomas Bernard
 
Canadian Senator and Professor Emeritus in the School of Social Work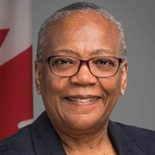 "I always admired the fact that she was a social worker who had become a politician and the fact that it was a tremendous place from which to advocate for change.
My connection to Alexa was through her political platform. She often encouraged me to run for office and when that did not happen, she encouraged me to use my voice for political change. She helped me to see that my agency and advocacy as a community member could help to shape public policy.
I was one of the people that was asked to read and comment on the book Alexa! written by Stephen Kimber. One of the most inspiring stories from the book is the story about 16-year-old Alexa who was doing Vacation Bible School in Africville. She not only became aware of racism, what she appropriately named Halifax's Apartheid, but she also started a life journey of fighting for racial Justice and social justice.
I saw her shortly after her last retirement and she said she was looking forward to more time with her grandchildren. We often forget the personal sacrifices made for a life in politics. I admired her!! Alexa has left an inspiring legacy for us to aspire to! She was so very special."
 
Brenda Richard

Former professor and former Acting Director and Acting Assistant Dean in the School of Social Work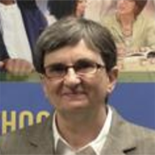 "Alexa has always been uniquely connected to the School of Social Work. In teaching classes on social change, we could offer Alexa as a living example of the sustained effort it takes to achieve it. Her approach seemed to begin as an inquiring one. In various contexts, I recall her asking of those within the struggle: "Why is this an important focus for your issue?" It was always clear that the question was heartfelt and intended only to give her a better understanding of the protest or lobby at hand.
A highlight I recall was working with her on the School of Social Work's presentation of the Shaw Lecture, founded by the family in honor of Lloyd Shaw. Over the course of a few months, Alexa's unique energy and encyclopedic-sized address book were both operationalized in the pursuit of this event. I got used to the (many) phone calls or messages from her which invariably began with "I was just thinking we should..." or "Just thought of five more people that would be great to have there..." or "Need to be sure to include..." or "There are several locations that have to be involved...." All her suggestions were formulated with active verbs and actions implied. She seemed to know everyone in Nova Scotia and beyond, and everyone seemed to know her."
Fred Wien


Professor Emeritus and former Director in the School of Social Work
"I first came to know Alexa before joining the School of Social Work during the late 1970s when I was co-leading a large research program at the Institute of Public Affairs focusing on low-income work in the Maritimes. Alexa was hired on to assist with the work. Although characteristically very modest about her abilities, she was in fact an excellent researcher. Her heart, though, was in politics and using that vehicle to bring about social change. So, it wasn't long before she was asking if she could take a leave of absence to run for political office. Which she did, unsuccessfully, leaving her to ask, rather sheepishly, whether she could have her old job back. I could be wrong about this, but my recollection is that this happened more than once before she started a streak of winning elections at the provincial and federal level.
I also recall with gratitude her loaning me the use of her and Peter's cottage one summer, at Shaw Island so that I would have the isolation needed to finish up some writing. After that, of course, I saw her frequently, for example at public events involving the School of Social Work, but for shorter interactions."
Joan Harbison

Adjunct Professor in the School of Social Work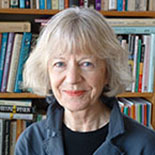 "I have no specific memories of Alexa, and I did not know her personally, but I have, of course, been talking with friends who knew her about how much she meant to all of us as a leader and role model. One of my friends took a social policy course from Alexa at the Maritime School and said she was a great teacher."