It's an all-too common sight these days: a single-use face mask tumbling across a parking lot, squashed in a snowbank or floating in a puddle.
International research has revealed an unprecedented surge in the production, consumption and disposal of single-use plastics and personal protective equipment made with plastic materials over the past two years. Face masks, disposable gloves and plastic cutlery are just a few of the items that have ballooned in use, and studies show that improper disposal has potential implications for the environment and human health.
Tony Walker, an associate professor in the School for Resource and Environmental Studies, has collaborated on several of these studies — including a new one published this month with Dal PhD candidate Justine Ammendolia. He spoke to Dal News about the rise in plastic pollution during the pandemic, government shifts in plastic policies and how citizen scientists can help tackle the problem.
(This week, Dr. Walker will be featured in a national campaign by B.C.-based Ocean Diagnostics in partnership with Environment and Climate Change Canada to raise awareness about microplastic pollution. Follow the campaign online.)
What are some of the negative impacts arising from the increase in use of single-use plastics during the pandemic?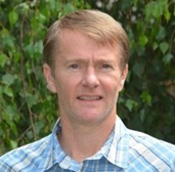 We saw a huge increase in the use of single-use masks for obvious reasons: to keep people safe and healthy and to slow down and reduce transmission of the virus. But it did have a knock-on effect in that non-medical professionals found themselves in a dilemma of how to dispose of this material, which often includes blown polyester fibres in the different layers. A lot of people weren't following public guidance on how to properly dispose of them. Also, we started to see them pop up in parking lots and public spaces, melting and thawing out in snowbanks. They're everywhere. They leak into the environment, whether its accidental release or people not understanding how to properly dispose of them.
We've also seen a huge increase in the use of single-use plastics such as plastic cutlery, plastic bags and Styrofoam containers as a result an increase in restaurants offering takeout food services during closures. People have been ordering take-out food and it often comes with the usual bag, Styrofoam and plastic utensils only to be consumed at home where you wouldn't necessarily even need those utensils. That's put pressure on an already stressed waste-management infrastructure when dealing with some of these plastics.
What, if any, action has been taken by governments to address this problem?
There's been many steps forward by different levels of government. We saw a ban on single-use plastic grocery bags from Prince Edward Island in July 2019. Since then, bans were also implemented in Nova Scotia and Newfoundland and Labrador. But in some jurisdictions, not just here in Canada but especially in the United States, policies to reduce single-use plastics were reversed or paused because governments were fearful of the transmission of the virus. There was this misperception that using single-use plastics or virgin plastics would reduce transmission of the virus. That's not the case. The virus can live on single-use plastics as well as reusable bags. As long as you wash the reusable bags, there's no difference. There's no advantage in reversing those policies.
Back in 2019, the Canadian government announced a ban on six types of unnecessary and problem plastics — plastics that are difficult to recycle and found in the environment. That was supposed to be implemented at the end of 2021, but unfortunately that didn't happen. There are two reasons for that. The pandemic hasn't helped. But one of the biggest reasons for that delay was that the plastics industry attempted and is still undergoing a lawsuit to sue the federal government on its proposed ban on single-use plastics. But we've since heard that that ban, although delayed, will be effective at the end of this year. So, governments are taking action, but they've been interrupted for various reasons — the pandemic being one of them.
You've raised the idea of citizen involvement in helping to monitor plastic pollution. Why is citizen science a useful method for helping to combat plastic pollution in this way?
It is a useful tool for a number of reasons. A lot of policies are implemented, but it's really difficult to know how effective those policies are without having monitoring data to assess the effectiveness. For example, if there is a ban on a plastic item, it would be really great to know — using data collected from the environment — whether there was a reduction over time. That involves baseline data before a ban is implemented and that kind of data helps inform government policy. They decide which types are problem plastics. Then, when policies are implemented, to make sure they are effective or need to be adapted over time to include additional plastic problem items. You need that ongoing monitoring data.
Here in Nova Scotia, we have a great reputation for being proactive at waste reduction and waste management. One non-profit organization Divert NS, whose mandate is to divert waste from landfill, conducts litter audits. But they have limited funds to do that kind of monitoring. So, it's only done every five years or so and it's expensive to do. But that gap can be addressed with citizen science monitoring data. It's continuous. You can have a lot of people having good temporal and spatial coverage from Cape Breton down to Yarmouth and anybody and everybody. It is an inexpensive way you can get volunteers to be collecting valuable data using mobile device apps. One of these was originally designed as a marine debris tracker app, but it can be used in any ecosystem — land-based, marine, shoreline. It gives you the type and character of the plastic and tells you the number and geolocation. All that data is centrally collected and publicly accessible. It's a global database. Currently you can search by area, location. You can collect and then download the data for science, research or even informing policy.