Consumers keen on reaping the health benefits of a diet heavy in aquatic or other so-called 'blue foods' often turn to the fish counter rather than the butcher, choosing products high in omega-3 fatty acids, vitamins and protein. They may also be opting for seafood in a bid to reduce their environmental footprint.
But how much is known about the toll the production of blue foods has on the environment? And do some species have a smaller environmental impact than others?
A landmark study led by researchers at Dalhousie University and several other international institutes is answering those important questions by assessing how the production of aquatic animals and plants affects the environment, while highlighting the significant unfulfilled potential for aquaculture to become more sustainable.
The research, called the "Environmental performance of blue foods," was one of five initial scientific papers published today in Nature as part of the Blue Food Assessment (BFA).
Reducing impacts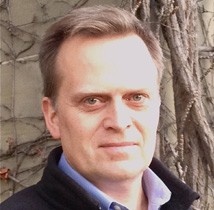 Peter Tyedmers, a co-author and professor in Dalhousie's School for Resource and Environmental Studies, says the core objective was to use the best available data to estimate how capture fisheries and aquaculture contribute to environmental stressors, like greenhouse gas emissions (GHG), nitrogen and phosphorous emissions, and land and water use.
"Our results highlight not only the large differences in environmental impacts between and within major sources of blue foods across these environmental stressors, but confirm the important role that many blue foods can play in reducing the impacts of human diets," says Dr. Tyedmers.
"Blue food systems represent important opportunities to potentially reduce impacts of omnivorous diets. However, it is important to recognize that there is substantial variation amongst blue food choices. As importantly, the variation often points to opportunities to manage systems to reduce their impacts going forward."
The authors produced the most standardized assessment of the environmental pressures stemming from 'blue food' production to date. It covers nearly three quarters of global production and draws on studies reporting data from more than 1,690 fish farms and 1,000 unique fishery records worldwide.
The researchers looked at key inputs, such as fuel, used in capture fisheries and those for aquaculture, including feed, energy, water and land for production. Given the highly variable nature of the data, they used statistical techniques to estimate the average values of the stressors for each group.
The paper found that seaweeds and farmed bivalves, such as mussels and oysters, generate the fewest GHG and nutrient emissions like phosphorous and nitrogen, and use the least land and water per unit of edible food produced. Capture fisheries also result in few nutrient emissions and use limited to no land and water. Compared to farmed fish, however, the researchers found greenhouse gas emissions from capture fisheries range from relatively low, for such species as sardines and cod, to relatively high for flatfish and lobsters.
"Relatively higher GHG emission sources of seafood include fisheries for flatfish species, crustaceans and some bivalve species and farmed marine fish, tilapia and shrimp," says Dr. Tyedmers.
Commonly eaten farmed finfish, such as salmon and carp, outperform other farmed blue foods on several environmental indicators, while most blue foods outperform chicken, which generates similar environmental pressures as tilapia, one of the more impactful blue foods assessed.
Benchmarking blue foods

This new set of standardized metrics can be used to benchmark the environmental impacts of blue foods to steer future production toward lower emissions and resource use — key to achieving the UN Sustainable Development Goals when it comes to ocean health.
"With demand for blue foods rising around the world, we need a better understanding of how the environmental pressures compare across this diverse group of foods so we can ensure we are eating not just nutritiously, but also sustainably," said Jessica A. Gephart, lead author and researcher at American University.
The paper also highlighted the potential of many subsectors, such as carp and milkfish, to improve their environmental performance through better farm management, efforts that reduce feed inputs and innovative technological interventions. Capture fisheries also have potential to reduce greenhouse gas emissions through improved management and optimizing gear types.
This research fills gaps in previous studies on the environmental stresses associated with food production, which often exclude blue foods. When blue foods are included, they are often lumped together, overlooking the vast range of species in the sector.
The study, which is an international joint initiative bringing together 18 scientists from 18 institutions across nine countries, will ultimately allow businesses, certifiers, NGOs, consumers and other interested parties to make more informed decisions about how to support sustainable blue foods.