"Our students are the very essence of why we are here; their success is our highest obligation."

This line, taken from Dalhousie's new Strategic Plan (2021-26), captures the university's ambition to be the best in Canada and among the top-ranked universities globally for a transformative learning and life experience that sets students up for success.
At the heart of this mission are the university's faculty and staff. They are cheerleaders, guides, advocates and mentors to students as they navigate the ins and outs of university life. Excellence in teaching is key, of course, but so, too, is great service outside the classroom.
That's why in 1995 Dal established the Rosemary Gill Award, an honour created specifically to recognize those individuals at the university who have provided outstanding service to students in a non-teaching capacity. The award is named in honour of Dr. Rosemary Gill, who exemplified this high level of commitment of service to students in her role as director of Student Health Services at Dal.
Below, we shine a spotlight on the recipients of the 2020 and 2021 Rosemary Gill Awards.

Meet the 2021 recipients:
 
Kevin Hewitt
Professor, Department of Physics, former Chair of Dalhousie Senate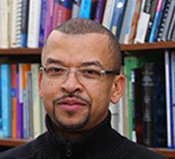 Twenty years ago, Kevin Hewitt traded Canada's west coast for east when he took up a post-doctoral position in the Faculty of Science at Dalhousie. A physicist by training, he brought along an enthusiasm for research and teaching that led to a full-time position as a faculty member in the Department of Physics and Atmospheric Science. But Dr. Hewitt also carried with him to Dalhousie a determination to be a force for positive change in the university community.
It's a commitment he's demonstrated time and time again over the past two decades through his extensive leadership in university governance, his mentorship to youth and his work creating initiatives supporting diversity and inclusion at Dal. At the heart of many of these efforts is a commitment to supporting students however he can. As one student wrote in a nomination letter for him for the Rosemary Gill Award, Dr. Hewitt stands out amongst his colleagues for his student-centric approach and his desire to work with student leaders to achieve common goals. "His willingness to listen to students, help actualize our goals and stand behind us when needed represents an unmatched level of support," wrote the student.
This attitude was particularly evident in his role as chair of Dal Senate from 2015 to summer 2021, wrote one colleague who worked alongside Dr. Hewitt on Senate. "I immediately noticed the respect he displayed towards all senators and especially his attention to student senators, making sure that they were given priority for getting the floor and that their voice was always heard." He developed a reputation for doing the same as a member of Dal's Board of Governors.
Dr. Hewitt's accomplishments for youth and students are many. He was a driving force and co-founder behind Imhotep's Legacy Academy, now a well-established STEM outreach program for African Nova Scotian youth. He co-led the Report from the Committee on Aboriginal and Black/African Canadian Student Access and Retention, which has resulted in new programs such as the Sankofa Scholarship launched this year. And he has worked with Senate to diversify the curriculum and with students to incorporate their ideas. "Kevin is truly a role model, not just for students, but for faculty as well," wrote another colleague.
Dr. Hewitt says he is humbled and pleasantly surprised by the nomination, which was organized and submitted by Madeleine Stinson, president of the Dalhousie Student Union.
"Madeleine has always impressed me, and I should say many on the Board and Senate, with her thoughtfulness, preparedness and communication skills," says Dr. Hewitt. "I have always remembered my time as a student and how students bring new ideas to the table and how they are best placed to inform improvements in the classroom as they experience it on a daily basis. As a strong advocate of the shared leadership model, it is paramount to genuinely involve those with the least power who are most impacted by our decisions. We have an obligation to listen to these student leaders and help them navigate the administrative hurdles that commonly prevent good ideas from being heard."

Pamela Goodwin
Acting Associate Director, Student Awards and Financial Aid


Pamela Goodwin is known among students and colleagues for her warm, kind and non-judgmental approach. She's also called on for advice and expertise by Student Financial Aid peers across the country. For 33 years, she's worked closely with thousands of students through her roles in Student Awards and Financial Aid — and she's been dedicated to the success of every student she meets.
As she explains it, "I have been fortunate to be in this position and play a small part in our students' success. I receive great joy watching students that I've worked with receive their parchment at graduation."
Her passion for increasing access to education for students in highest need is reflected in the countless hours Pam devotes to understanding each student's unique personal financial circumstances to ensure they explore all possible funding options and build the financial literacy skills that will support them for a lifetime. Though Pam evaluates over 4,000 individual bursary applications each year, conducts hundreds of individual student-advising sessions, oversees thousands of student loan application confirmations, and engages in countless phone calls and emails with government agencies to advocate on behalf of students annually, she continues to serve students as individuals.
"Never has Pam's commitment to student support been more profoundly demonstrated than over this past year," wrote one of Pam's nominators. "The COVID-19 pandemic resulted in unprecedented and unexpected challenges for students, not least among them financial. Pam helped shape and lead the implementation of an expanded and enhanced Undergraduate Bursary program to ensure the institution's investment benefitted the students who needed that support most."
Pam's positive attitude and drive to make a difference are complemented by her willingness to accept and understand students as they are — an important distinction that encourages students to open up and trust her advice. "What Pam does is liberate students, term by term by term. She does it without waiver of sincerity, skill, and kindness."
Quenta Adams
Director, Student Academic Services (Student Affairs)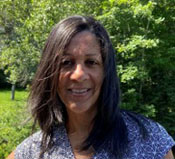 Quenta Adams excels at letting students "know that they matter" no matter their age, program, year, ethnicity, ability and sexual orientation. That's how one individual described Adams in a letter of nomination for the Rosemary Gill Award, drawing in part on their own experience under her guidance during a rough patch. "I can unequivocally state that if it were not for her support, her advocacy and directing me to the right people to talk to I would not have finished my PhD."
Adams has been offering this brand of sensitive and dedicated service to students at Dal for 20 years now in various roles at the university. She worked in career counseling, as the Black Student Advisor, with co-op programs for engineering students before moving to Student Affairs, where she has advanced over the past decade and a half from an academic advisor to her role now as director of student academic success. Adams oversees a large swath of student-focused units and services at Dal in her current role.
Driven by a belief that education is transformative and should be accessible to all, Adams has emerged as an inspirational leader devoted to the development and implementation of policy that has made Dal more responsive to student needs. She co-led the implementation process of a university-wide student accommodation policy and has been a dedicated leader on committees, including co-chair roles of the Accessibility Steering Committee and the African Nova Scotian Strategy. But it is also her personal touch, both with staff on her teams and in her one-on-one interactions with students (even during times of "extreme crisis," according to one nominator), that leaves a lasting impact and inspires trust in her guidance and counsel.
"This nomination was an unexpected and humbling surprise. My embrace of a student-centred philosophy, putting students first in all things big and small, stems from my undergraduate experience at Dal where I had someone who looked out for me," says Adams. "I'll never forget their impact."
Ferne Kraglund
Associate Dean, Student Affairs and Alumni, Faculty of Dentistry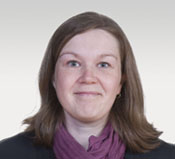 To say that Ferne Kraglund is actively involved with students in the Faculty of Dentistry is an understatement. She takes a hands-on role in every step of the student experience — from recruitment to alumni engagement — and supports students as an advisor, mentor, teacher, clinician and leader.
"This winter break many international students were not able to travel home to be with their families," recalls one nominator. "Dr. Kraglund helped set up a virtual week of Winter break activities that helped to keep our students interconnected and supported."
It can't be overlooked that during the first year of Dr. Kraglund's appointment to student affairs, the Faculty of Dentistry suffered a student-centred crisis that ripped out the heart and soul of faculty, staff and most particularly, students. As one nominator wrote, "She gave us insight and help in everything: from writing policy to contacting experts and booking speakers, and even planning renovations. She changed the way I see and talk about racism, homophobia, and misogyny. It was a journey I never expected to have while at Dental School, but because of Dr. Kraglund's knowledge and passion on the topic it became my most formative experience."
As a Public Health Dentist, her influence has been transformative including the creation of a Dental Public Health senior student elective that enables students to gain experience working with people who would otherwise have little opportunity to seek dental care. "Watching Dr. K interact with patients in the clinic has definitely taught us the importance of listening and being present for your patient as a person – not just a condition to be treated." Dr Kraglund has also been instrumental in the establishment of the Oral Health Endowment and Oral Rehabilitation Fund and a Community Foundation sponsored partnership with North End Community Health Centre.
Dr. Kraglund says she loves her job. "I feel very fortunate to have a career that allows me to work with students every day. They are the reason why we are all here and doing what is in the best interest of the students is my guiding principle."
Meet the 2020 recipients:
 
Patricia Laws
Assistant Dean, Student Affairs, Faculty of Science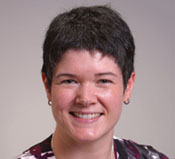 Patricia Laws knows that navigating life as a student can be daunting at times, especially when factoring in the unforeseen problems that life and academic challenges can add to the journey for some. It was during her time as instructor and coordinator of the first-year chemistry program at Dal that Laws became interested in advising activities and helping students maximize their success. She developed resources, toolkits and more to help students move forward with meaningful plans so they stay connected and on track. She has since become one of Dalhousie's most treasured student advisors, not just in the Faculty of Science, but at the university more broadly.
Laws's success as an advisor and now as assistant dean of Student Affairs in her Faculty has a lot to do with her 'natural empathy' and 'student-centeredness,' wrote one nominator. Another described her "rare warmth and approachability, which puts the students she serves at ease." Indeed, Laws has often been there for students during some of their most challenging moments, helping them to pull through and offering unique solutions. " She is highly creative . . . and will often come up with a solution for a difficult situation that no one else would think of."
With her deep and extensive understanding of student-focused policies and practices at Dal, she has become an integral leader in university-level work on student supports and is highly respected for her collaborative spirit by colleagues in Student Affairs, the Registrar's Office and other units she works closely with. In recent years, she has been a member of the university's Strategic Enrolment Management Steering Committee, leading the development of a next-generation student advising tool. She has also worked to provide professional development for advisors at Dal.
"I'd like to acknowledge the contributions that our students make to Dalhousie, allowing us to work together and develop a really positive learning environment to make Dal a better place," she says. ""Students really are my reason for being at Dalhousie and make it a privilege to come to work every day."
Brenda Smart

Administrative Assistant to the Director and MREM Internship Coordinator, School for Resource and Environmental Studies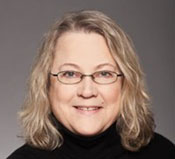 Brenda Smart has been a linchpin in the School for Resource and Environmental Studies for almost 35 years. Her friendly and supportive approach to requests from students (and colleagues) often saves the day.  
As internship coordinator, Brenda uses her creativity, expertise and endless helpfulness to ensure MREM students make just the right connections. Her advice and insight starts from the moment they arrive and doesn't let up until they've successfully completed the program.
Her commitment to students extends well beyond her role on paper. Brenda is always ready to listen, frequently reaches out to advocate on a student's behalf and has been known to help international students prepare and submit their tax returns.
And that's not all, Brenda also helped to develop a mentorship program that connects first year MREM students with alumni working in their fields of interest. The success of the program relies in part on the strong and lasting relationships Brenda maintains with school alumni.
"In all of Brenda's interactions, she shows her dedication to the school and passion for creating bonds with students," noted one nominator. "The relationships that students gain from the mentorship program are invaluable, helping students gain an understanding of an environmental career and build their professional network."
Students consistently express appreciation for Brenda's commitment and dedication to their personal and professional development, whether it's by creating connections through her many contacts or simply her willingness to be their greatest champion.  
"She extends a warm, lively disposition to all the students and never shies away from going an extra mile and making a special effort to help the students in getting enough resources, to be able to connect with the people and achieve their desired career goals."
Brenda says her favourite part of her role is helping the students realize their potential. "It is such a joy when they accomplish something and rush into my office to tell me, such as when they've landed their ideal internship after working so hard to get it."