For the hundreds of thousands of Africans who were enslaved around the world as part of the British Empire, August 1, 1834 marked a watershed moment. That was the day Britain passed the Slavery Abolition Act, signaling the end of slavery in Canada and the country's other colonies.
As momentous as emancipation was for those enslaved individuals, relatively little national attention has been paid in Canada to this historic milestone — likely down, in part, to how scarcely slavery itself has been acknowledged in the country's history until recent years.
Finally, in March of this year, the Government of Canada officially designated every August 1 as Emancipation Day across the country after unanimous support in the House of Commons.
The Honourable Wanda Thomas Bernard is a Canadian senator for Nova Scotia, a social worker and a professor emeritus at Dalhousie who has been pushing for years for federal recognition of Emancipation Day. We spoke to her about the long road to recognition and the possibilities it offers to raise awareness about and overcome anti-Black racism, one of slavery's toughest legacies.
You and others have been pushing for some time to get the Canadian government to recognize Emancipation Day, even introducing a private member's bill in 2018. Then this year, the House of Commons and Senate both came out in support of national designation. Why did it take so long and what changed to make it finally happen?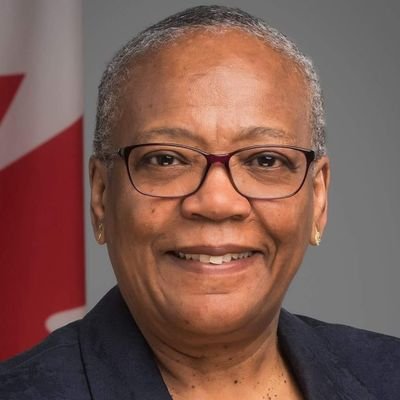 The reality is that community advocates and activists have been working on this for over 25 years. We just celebrated the 25th anniversary of the motion that was introduced by the Honourable Jean Augustine to have Black History Month nationally recognized in Canada. There have been several attempts since then to have Emancipation Day nationally recognized.
It is quite likely that Canada wasn't ready to accept this because accepting Emancipation Day to be nationally recognized in Canada in essence means that Canada is finally owning its past, its full history. Owning the history of the enslavement of African people here in Canada as well. Part of the Canadian narrative has been the comparison to our neighbours to the south, the idea of Canada being better the place where African American slaves seeking freedom escaped to. We've not acknowledged and recognized that full history. Yes, the Underground Railroad was an important part of our history, but it was not the full history.
How were you first introduced to Emancipation Day and what does the day mean to you?

I first learned about Emancipation Day as an undergraduate student and my engagement in the civil rights movement. When I think about Emancipation Day, I see it as being a marker. It's a day to honour our ancestors and honour the legacy of their resilience, resistance and hard work. It's also honouring those who didn't survive. It's also a time to reflect. Reflecting on the full history and on how that history informed the anti-Black racism we are still dealing with today.
I also see Emancipation Day as a time to think about what actions we need to do individually, collectively across systems to effect systemic change so that we are truly emancipated. Although emancipation happened in 1834, the groundwork for anti-Black racism took root through the institution of enslavement, which has been allowed to flourish in this country and around the world. By marking Emancipation Day, we're saying we need to heal from trauma of the violent past, but also make systemic changes so that things are better for future generations.
What are some more specific opportunities you see arising out of federal recognition for Emancipation Day?
This federal recognition is a signal across the country that it's time for us to bring more awareness to the contributions of Black Canadians. To bring a fuller appreciation to the fact that Black Canadian history is indeed Canadian history. I see it as an opportunity to remind all of Canada that Black history extends beyond the month of February and that we really need to be embracing and integrating Black history into our everyday practices.
I see an incredible opportunity for education systems at all levels to create meaningful space for teaching about the contributions of Black Canadians, our struggles, and about the survival. Then I also see an opportunity for allies to join the struggle and become part of the solution to bring about systemic change everywhere.
See also: Raising the African Nova Scotian flag on Emancipation Day
How do you suggest people spend their first Emancipation Day?
On this first year of this national recognition, I would encourage people to begin with learning more and to be open to understanding why Emancipation Day is important to this country and why it should be important to individuals and families and organizations. A recognition of the significance of this day and why we must acknowledge this day. This first year, I really see it setting the tone for future years.  
One of the things that has been happening for years in Toronto on July 31 is the Emancipation Day Underground Freedom Train Ride, organized by Itah Sadu — owner of A Different Booklist. This year, they are doing it virtually. I've participated in that a few times in Toronto and it is such a spiritual moment because it puts you in touch with the journeys of our ancestors. When I think about what our ancestors had to endure, part of me wants to weep and then another part of me wants to go into an absolute rage. Fortunately, the more reasonable Wanda Thomas Bernard emerges and is propelled to action to do more, to do whatever I can to make a difference. I take that responsibility very seriously, partly because my birthday is on Emancipation Day. I was literally born minutes after midnight on August 1, so I was meant to be born on Emancipation Day and not on July 31. It feels like a mission.
Dr. Bernard will be speaking this weekend during a free Emancipation Day event on August 1 in the Grand Parade in downtown Halifax. Visit the Black Cultural Centre for Nova Scotia on Facebook for information on more events.