Spring is a time of celebration and recognition at Dalhousie and that is true this year as well, despite current limitations on doing so in person.

Dal celebrated the achievements of its most recent graduates online and during a virtual convocation ceremony earlier this month and now turns its attention to recognizing five extraordinary individuals with honorary degrees.

This year, the university honours a former Nova Scotia Premier, a humanitarian expanding the boundaries of occupational health, an international leader protecting and sharing the cultural heritage of Canada, a champion for mental health and a mathematician who shares the beauty of math to a wide audience in unique ways.

Each recipient was recognized at a private, online ceremony Wednesday (June 23). Learn more about this year's recipients below.
See also: Class of 2021 grad profiles on Dal News
The Honourable John M. Buchanan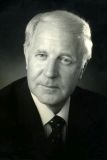 Dalhousie is proud to award an honorary degree to the Honourable John M. Buchanan in posthumous recognition of his life of service to the people of Nova Scotia, his advocacy for this province's role within Canada, and his fierce pride in all things Nova Scotian.

John Buchanan worked at the Sydney Steel Plant as he pursued his Bachelor of Science in Engineering at Mount Allison University. He studied metallurgy at the Nova Scotia Technical College before studying law at Dalhousie University, graduating in 1958. He was elected Member of the Nova Scotia Legislative Assembly in 1967, spending the rest of his career in service as an elected provincial politician and later an appointed federal Senator. During his time in office, John Buchanan was noted for positioning Nova Scotia for greater energy self-sufficiency, championing Nova Scotia's Acadian population, and advocating with other Canadian premiers for provincial powers, resulting in the inclusion of the "notwithstanding" clause in the Charter of Rights and Freedoms.

John Buchanan was the recipient of the Canadian Centennial Medal, the 125th Anniversary of the Confederation of Canada Medal and the Queen Elizabeth II Golden Jubilee Medal. In 1972, he became a Member of Her Majesty's Queen's Counsel, and in 1982, was made a Member of Her Majesty's Privy Council.
Dr. Rachel Thibeault, O.C.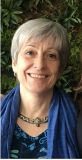 Dr. Rachel Thibeault is being recognized for her inspiring leadership, commitment to collaboration and inclusion, extraordinary scholarship, and advocacy in advancing the participation of vulnerable groups in everyday life. A nationally and internationally recognized community developer, humanitarian, activist, justice-seeker and scholar, she has expanded the boundaries of occupational health.

Dr. Thibeault has supported and worked with: Inuit leaders to improve mental health and elder care services in remote communities; small business development initiatives in working with Canadian soldiers with PTSD; and in Sierra Leone building programs using gardening and cooking to enable healing between child soldiers and victims. She has lent her expertise to Dalhousie Faculty of Health research teams studying peer support with the Transitional Health Clinic, Refugee Clinic and Laing House.

Dr. Thibeault is currently Full Professor in the Occupational Therapy Program University of Ottawa's School of Rehabilitation Sciences and has a Bachelor of Science in Occupational Therapy from Université Laval, a Master of Science in Psychology from Acadia, and a PhD in Community Psychology at Université de Montréal. Among the honors and recognitions she has received are: the Order of Canada (2012), the Canadian Society of International Health Lifetime Achievement Award (2015), and the recipient of a Queen Elizabeth II Diamond Jubilee Medal.
Dr. Guy Berthiaume, C.M.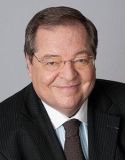 Dr. Guy Berthiaume is being honored in recognition of his work leading Library and Archives Canada and its attendant partner institutions into a world where both instant digital access and enduring preservation of Canadian cultural heritage is guaranteed. Dr. Berthiaume is an accomplished scholar, historian, and administrator, under whose leadership as Librarian and Archivist of Canada (now Emeritus), Libraries and Archives Canada became an internationally recognized institution and an accessible destination, both physically and virtually.

Dr. Berthiaume earned a Bachelor of Arts in 1972 from the Université du Québec à Montréal, a Master of Arts at Université Laval in 1973 and his Doctorate from Université Paris VIII in 1976. In 2014, he took the helm at Libraries and Archives Canada, expanding its use of innovative technology and fostering crucial partnerships among the galleries, libraries, archives, and museums sector, including Dalhousie University. Dr. Berthiaume has forged productive and respectful relationships with Indigenous communities through the formation of the Indigenous Advisory Council, the creation of seven Indigenous Archivists across Canada, and the launch of the "Listen, Hear Our Voices" an oral history program. He elicited wide participation from Canadians in the Archives' public programming and interactive activities.  

Dr. Berthiaume has been recognized with numerous awards, including: the Knight of the Ordre des Palmes académiques of the French Republic, the medal of the Centre Jacques Cartier, Officer of the Ordre des Artes et des Lettres of the French Republic and the Award for Distinguished Service to Research Librarianship from the Canadian Association of Research Libraries. He is a member of the Order of Canada and has held senior roles in a number of national and international boards and organizations in his field.
Mary Deacon, C.M.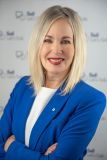 Mary Deacon is being recognized for her extraordinary fundraising, transformative collaboration and unwavering commitment to ending stigma around mental health.

As the architect and Chair of the Bell Let's Talk mental health initiative, Mary Deacon has created the world's largest conversation on mental health and the largest-ever corporate initiative of its kind in Canada. Since its launch 11 years ago, the campaign has raised over $120 million dollars to support mental health initiatives. In partnership with more than 1,100 organizations, that funding has helped more than four and a half million Canadians access to mental health services. Through Ms. Deacon's leadership, the campaign has led to a significant shift in Canada's perception and attitudes about mental health while supporting new mental health research, establishing workplace best practices, improving care and access, and empowering Canadians to combat the stigma around mental illness.

Here in Atlantic Canada, the Bell Let's Talk campaign has supported the Strongest Families Institute to expand mental health programs for children, youth and their families. It has funded research on innovative treatments for depression at Nova Scotia Health. It has supported the North End Community Health Association in providing mental health services to African Nova Scotians. On the national level, this year has marked the launch of a new Bell Let's Talk Post-Secondary Fund.

Ms. Deacon holds a Queen Elizabeth II Diamond Jubilee Medal and has been named to the Top 100 Canada's Most Powerful Women list. A member of the World Economic Forum's Global Agenda Council on Mental Health, in 2019 she was named to the Order of Canada.
Dr. Steven Strogatz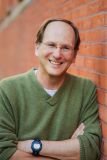 Dr. Steven Strogatz is being recognized for his accomplishments as a mathematician, his leadership in the field of nonlinear dynamics and network science, and his outstanding work in communicating the intrinsic beauty and importance of mathematics to a wide audience.

Dr. Strogatz has turned his attention to a wide range of topics, displaying a breadth and originality of research that is unmatched, using math to explore questions that, on the surface, may not look like they involve math at all. Perhaps one of his most famous questions is: "Why is it that when we chat with a stranger, we often find that we have a mutual acquaintance?" His foundational paper on "six degrees of separation," also known as the concept of the "small-world network," is one of the most-cited papers in science.

Dr. Strogatz graduated summa cum laude in mathematics from Princeton in 1980, studied at Trinity College, Cambridge, completed doctoral work at Harvard, followed by a National Science Foundation postdoctoral fellowship at Harvard and Boston University. He began his teaching career at MIT and is currently at Cornell University where he is the Jacob Gould Schurman Professor of Applied Mathematics.

He is a Fellow of the Society for Industrial and Applied Mathematics, the American Academy of Arts and Sciences, the American Physical Society and the American Mathematical Society. Dr. Strogatz has made outstanding contributions through both his research and sharing his enthusiasm for math through books, essays, blogs, public lectures, a TED Talk, radio and television appearances, and a podcast. His book The Joy of X had been translated into 17 languages and his book Infinite Powers was a New York Times bestseller.