The latest cohort of Canada Research Chairs includes five scholars from Dal.

Established over 20 years ago, the Canada Research Chairs program continues to provide opportunities for researchers to excel in their fields and build teams of experts at Canadian institutions. This week, the Government of Canada announced 156 new and renewed research chairs at 36 institutions across the country.

"Congratulations to all the new Canada Research Chairs," says Alice Aiken, Dal's vice president research and innovation. "The work being done by this exceptionally talented and prolific group of researchers is helping to create more effective medical treatments; expand our knowledge about the world around us; and improve our quality of life. We are so very proud to have them as part of the Dalhousie University community."
Meet Dal's newest Canada Research Chairs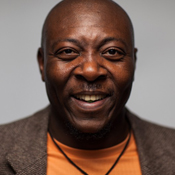 Stanley Asah
Faculty of Management
Canada Research Chair in Social Dimensions of Clean Technology (Tier 1)

Despite advances in clean technologies, inadequate attention to human behaviour is undermining and worsening many of the very issues that the technologies sought to address. Through Dr. Asah's research, a comprehensive approach will be used to explore the interacting influences of multiple behavioral determinants (including social impacts and clean technology justice) of the adoption, diffusion, and social acceptance of clean technologies. Experiments on the suitability of behavioral strategies for addressing clean technology-induced counterproductive behaviours will be conducted, and the results will inform more integrated models of, and strategies for, clean technology adoption, diffusion, proper use, impact mitigation and enhancement, and social acceptance.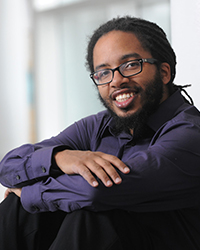 Chike Jeffers
Faculty of Arts and Social Sciences
Canada Research Chair in Africana Philosophy (Tier 2)

Africana philosophy is philosophy arising out of and distinctively related to the peoples of the African continent and diaspora. Dr. Jeffers' Canada Research Chair will establish Dalhousie as the driving force in Africana philosophy in Canada by collaboratively advancing historical research concerning major figures in the Africana philosophical tradition and creating space for African-Canadian philosophy as a distinctive area of research within Africana philosophy.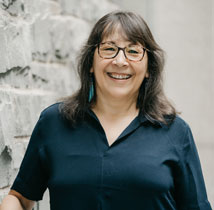 Sherry Pictou
Faculty of Law
Canada Research Chair in Indigenous Governance (Tier 2)

Dr. Pictou's research program seeks to address concerns about the limited participation of Indigenous women in governance and decision-making processes, as evidenced by Reclaiming Power and Place: The Final Report of the National Inquiry into Missing and Murdered Indigenous Women and Girls.

In collaboration with Indigenous women, Dr. Pictou's research examines a re-grounding of Indigenous women and governance based on Indigenous land-based laws and treaty relations to generate a gender-based analysis from an Indigenous perspective that will inform Indigenous and non-Indigenous governance practices. This research marks a critical contribution to some of the research gaps regarding gender and governance.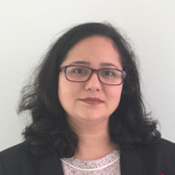 Anjali Sharma
Faculty of Dentistry
Canada Research Chair in Functional Polymeric Biomaterials (Tier 2)

Nanoparticles-mediated delivery of drugs specifically to their targeted locations, without affecting healthy tissues in the body, offers huge potential for the treatment of significant medical problems. Numerous nanomaterials have been developed, but their clinical translation is hindered due to their complex design and synthesis process, and inadequate accumulation at targeted diseases locations.

Dr. Sharma's research aims to develop disease-directed, safe, smart, saleable, and clinically-translatable dendrimers-based target-specific nanomaterials for the treatment and diagnosis of central nervous system disorders, cancer and inflammatory diseases. This research will have significant impact on the development of next-generation nanomedicine to improve human health.

Dr. Sharma has also received funding from the Canada Foundation for Innovation's John R. Evans Leaders Fund for her project focused on the development of biocompatible, disease-directed dendrimers for target-specific drug delivery and imaging applications.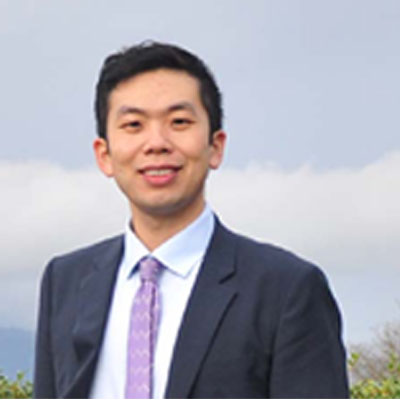 Haorui Wu
Faculty of Health
Canada Research Chair in Resilience (Tier 2)

Canada has entered an era of frequently-occurring billion-dollar disasters; however, most Canadian communities have not yet sufficiently developed resilience capacity. Nevertheless, establishing a culture of resilience is urgently needed, to confront the following challenges: (1) as-yet unidentified national hazards and disaster research workforce, (2) unclear overall development of hazards and disaster education, and (3) inadequate community-driven research frameworks at the national level.

As Canada Research Chair in Resilience, Dr. Wu will convert these crucial challenges into unique opportunities, and take fundamental steps toward establishing a nationally focused, social research infrastructure for hazards and disaster research.
In addition to the new research chairs described above, one existing research chair has advanced from a Tier 2 to a Tier 1: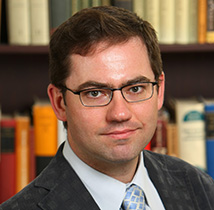 Rudolf Uher
Faculty of Medicine
Canada Research Chair in Early Interventions in Psychiatry (Tier 1)

Mental illness is responsible for a substantial proportion of disability and health care costs in Canada and globally. Approximately 1 in 10 youth develop depression, bipolar disorder or psychosis between the age of 15 and 25.

Dr. Uher's research is showing that mental illness is predictable and may be preventable. An innovative combination of clinical interviews, speech analysis, sleep and brain measurements can identify youth who are at risk for developing mental illness. Pre-emptive early interventions aim to reduce the risk. For those who develop illness at a young age, personalized treatment selection maximizes the chances of good outcomes.

For more information on the Canada Research Chair program, visit the website.