Seven researchers affiliated with Dalhousie's Faculty of Medicine, Nova Scotia Health, and the IWK Health Centre have received funding from the federal government as part of a national project to improve our understanding of COVID-19 and tackle persistent evidence gaps linked to this disease.

The Canadian Institutes of Health Research (CIHR) Project Grant Program's investment, announced Friday by the Honourable Patty Hajdu, Canada's minister of health, is supporting 52 research projects across the country with $25.2-million in funding. The new COVID-19 projects will focus on topics such as variants of the virus, vaccine development and uptake, testing, mental health, and the ways in which the COVID-19 pandemic is having specific impacts on women, racialized populations, and Métis, Inuit and First Nations Peoples.

This investment will enable research teams to target priority areas and advance our knowledge and management of COVID-19 related issues. The findings will serve to provide decision-makers with guidance to improve the health of our populations.
Two researchers affiliated with Dalhousie Faculty of Medicine, Nova Scotia Health, and the IWK received COVID-19 funding, while five others received funding through by the Canadian Institutes of Health Research (CIHR) Project Grant program.
Learn more about the seven researchers on the project affiliated with Dalhousie, Nova Scotia Health and the IWK.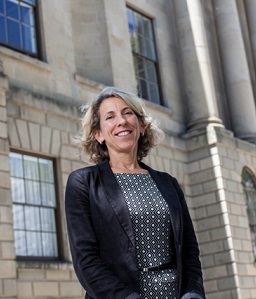 Dr. Janet Curran, Associate Professor, Department of Pediatrics and Emergency Medicine
Establishing a tool to identify children with medical complexity using administrative datasets in the Maritime Provinces
Despite accounting for less than one per cent of the pediatric population, children with medical complexity make up approximately one third of all pediatric health care expenditures and this number is expected to increase as advances in healthcare enable children with complex chronic conditions to live longer. Identifying children with medical complexity at an individual level often relies on clinical judgement but identifying these children at the population level poses several challenges. These include the lack of consensus on a shared definition and the identification of individual child characteristics that are often not readily available in population data sources.
The goal of Dr. Curran's research team is to better understand the population of children with medical complexity in the Maritime provinces. They will achieve this goal by evaluating the performance of three administrative data algorithms to identify children with medical complexity in the Maritimes; using the 'best fit' algorithm to estimate the prevalence of children with medical complexity in the Maritimes from 2003-2017, and describing patterns of health care utilization for this cohort of children in each of the Maritime provinces.
"This funding will allow us to work with families and healthcare providers from across the Maritime provinces to more accurately identify children with medical complexity and better map and identify gaps in health service utilization for this vulnerable population," said Dr. Curran
Dr. Curran's team also includes patient partners, as the team believes it is critically important that patients, parents, and families play an active role within the research process.
"Our perspectives are important, and our voices are required so that we can meaningfully contribute to research in order to advance the future of our healthcare," said patient partner, Julie Clegg.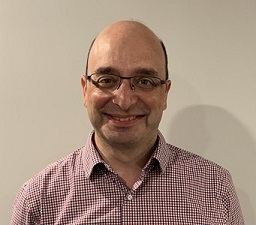 Dr. Jon Dorling, Professor, Department of Pediatrics
Feeding or stopping milk feeds in preterm babies at the time of blood transfusion, an international, multi-centre, randomized controlled trial to determine benefits and harms of these approaches
Preventing necrotizing enterocolitis (NEC) has been identified by parents, patients, and professionals as the third most important research priority in the field of preterm birth.
NEC is a serious gut disease that affects about 1 in 20 very premature babies; about 1 in 3 will die of the disease and survivors are at high risk of long-term health and developmental problems. Premature babies receive frequent feeds (every 1-3 hours) and often need blood transfusions because they become anemic (not enough red blood cells). Some doctors worry that feeding babies during a blood transfusion may increase the risk of NEC, but others think that it is more dangerous to stop feeds. Feeding approaches around blood transfusions therefore vary between sites and different professionals.
WHEAT stands for Withholding Enteral feeds Around packed red cell Transfusion to prevent necrotizing enterocolitis in preterm neonates. It is an international, multi-centre, randomized controlled trial that will examine whether withholding milk feeds before, during and after blood transfusion in preterm infants reduces the risk of necrotizing enterocolitis (NEC).
The purpose of WHEAT is to determine which approach is best by comparing two groups of babies randomly chosen by computer to either have milk feeds stopped or continued around blood transfusions. If simply stopping feeds when giving a blood transfusion can reduce the risk of NEC, we could quickly and easily start to prevent this devastating disease. On the other hand, because breast milk has so many beneficial effects for premature babies, stopping it might be harmful. A clinical trial like WHEAT is the only way to resolve this uncertainty.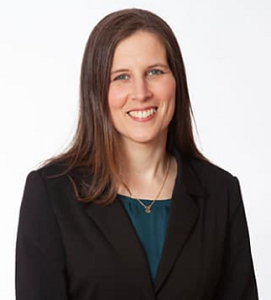 Dr. Jennifer Foster, Associate Professor, Department of Critical Care
Restricted family presence in the PICU during the COVID-19 pandemic: Understanding impact, experience, and stakeholder priorities
The pediatric intensive care unit (PICU) is a frightening place where parents and children need to be together. At the start of the COVID-19 pandemic, advances in patient- and family-centred care were compromised as necessary restrictions on family presence were quickly implemented without the opportunity for stakeholder input.
Dr. Jennifer Foster and her research team aim to develop evidence-based guidelines for consistent implementation of family presence in PICUs across Canada, in any context. This will allow restricted family presence policies to be designed and implemented in an open and transparent manner that is responsive to patient, family, and healthcare provider impacts and inclusive of their priorities.
The funding will enable the team to interview children and youth admitted to the PICU about their experiences and engage with stakeholders to develop guidance through consensus statements. In the future, the team will be able to honour their commitment to family centered care by enabling meaningful family presence in a safe and responsible manner.
"I can't imagine the fear of families whose children need intensive care. They are under incredible stress that is usually improved only by being with their child, able to touch them and participating in their care," said Dr. Foster. "This research grant, along with the funding provided by IWK, gives us the opportunity to develop evidence-based guidelines surrounding restrictions on family presence that can be implemented quickly but remain grounded in family-centred care."
Dr. Jill Hayden, Associate Professor, Department of Community Health and Epidemiology
Opioid use after first prescription for low back pain in the emergency department
Opioids are strong pain medicines that are used to treat low back pain. Low back pain is one of the most common reasons for a first opioid prescription. Although intended for short-term use, up to 14 per cent of patients newly prescribed opioids for back pain become long-term users (including potential for opioid misuse and addiction). There is limited research looking at how first opioid prescription impacts a person's transition from use for short-term pain to long-term use.
Dr. Hayden's research team will study patients presenting with back pain to the emergency department. They will describe opioid use through careful analysis of participant and health system data and identify subgroups of people with low back pain who have different patterns of opioid use and pain intensity. They will also collect and integrate individual experiences and perspectives with what is known about opioid use and misuse. They will work with their knowledge user co-applicants and collaborators to inform appropriate acute pain management by identifying individual, environmental, and treatment characteristics for early identification of individuals at risk of long-term opioid use.
"This research will examine patterns and risk factors of prolonged opioid use to provide a more in-depth understanding of individual experiences," said Dr. Hayden. "This is an important next step in our research examining the management of low back pain patients in the emergency department – research that has included an awesome team of researchers, clinicians, patients and trainees."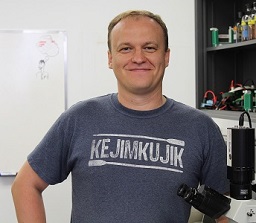 Dr. Denys Khaperskyy, Assistant Professor, Department of Microbiology and Immunology
Molecular mechanisms of host shutoff by respiratory viruses and their contribution to viral pathogenesis
Both SARS-CoV-2 and influenza A virus (IAV) cause global inhibition of host protein synthesis called host shutoff. Host shutoff participates in immune evasion by compromising cell's ability to produce new antiviral proteins. However, how host shutoff contributes to viral replication and pathogenesis remains poorly understood. Building on our published work, expertise, and extensive toolkit for analyses of IAV host shutoff, in this proposal we will characterize the molecular mechanisms of host shutoff by IAV, influenza B virus (IBV), SARS-CoV-2, and the common cold human coronavirus OC43 (OC43). Comparison of different mechanisms of host shutoff and their effects on host immune responses will provide better understanding of pathogenesis of these respiratory viruses and identify potential host and viral targets for therapeutic interventions.
"This funding will allow our laboratory to focus on in-depth analyses of molecular mechanisms of viral inhibition of cellular immune responses for the next five years," said Dr. Khaperskyy. "We hope our work will help answering the question of why some respiratory viruses, for example SARS-CoV-2, are more pathogenic than the common cold viruses, and reveal new targets for future therapies directed at disabling ability of respiratory viruses to evade antiviral responses."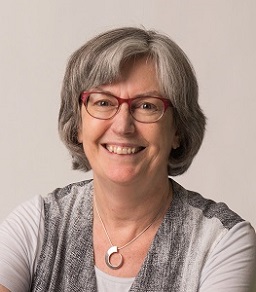 Dr. Isabel Smith, Professor Departments of Pediatrics and Psychology and Neurosciences
Amplifying Treatment Response in Early Intervention 'Minimal Responders' with Autism Spectrum Disorder: A Virtual Parent-Coaching Intervention

Increasing numbers of children are receiving diagnoses of autism spectrum disorder (ASD). This brain-based condition affects children's communication and social development, and their play and interests may differ from those of typical peers. Canadians have made large investments to provide specialized early intervention programs for this growing group of children. These programs can greatly improve the lives of children with ASD and their families. However, not all children benefit equally. Nova Scotia's Early Intensive Behavioural Intervention (NS EIBI) program is unlike the early intervention programs in other provinces.
Dr. Smith's research team designed a brief intervention to boost children's response to NS EIBI treatment. We identified children who were likely 'minimal responders' to NS EIBI, then showed that the intervention built the skills that should improve response to the EIBI program.
In this study, parents will receive live online coaching to build their children's skills before starting the EIBI program. The research team will monitor children's progress and compare the gains made in EIBI to those of similar children whose parents do not receive coaching. The team will also talk to parents about their experiences to learn about the positive aspects of the intervention and what we could improve.
"I'm truly delighted for the opportunity to do this project," said Dr. Smith. "It's the culmination of 15 years of research on the effectiveness of this unique province-wide program for young children with autism spectrum disorder, all carried out in collaboration with the providers of the program. All children with ASD and their families deserve the chance to get the greatest possible benefit from the Nova Scotia EIBI program."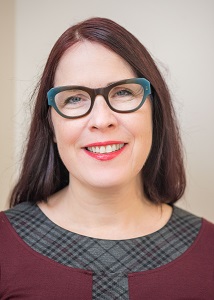 Dr. Sherry Stewart, Professor, Department of Psychiatry
Personality-Targeted Interventions for Addressing Polysubstance Use among Opioid-Addicted Clients Undergoing Opioid Substitution Therapy: A Feasibility Study
Dr. Sherry Stewart's research team has developed a very effective program for substance abuse prevention and early intervention in adolescents called PreVenture. This program targets four established personality risk factors for substance use — sensation seeking, anxiety sensitivity, impulsivity, and negative thinking — through motivational enhancement and skills building activities.
Their recent studies have shown that these same personality risk factors are related to ongoing substance use among opioid-dependent clients who are receiving opioid substitution therapy (OST). The team has worked with clients and staff at four OST clinics to explore interest in adapting the PreVenture program for delivery to opioid-dependent clients receiving OST. With the new CIHR funding, the team will adapt and pilot their PreVenture interventions and manuals to make them relevant to the lives and experiences of clients receiving OST. Future studies will evaluate the efficacy of our adapted program, OpiVenture, for reducing ongoing substance use while clients are receiving OST and for helping retain clients in treatment.
"Our team is very pleased to have received CIHR funding to continue our patient-oriented research which includes the voice of people with lived experience in adapting our personality-targeted approach for use with opioid-dependent clients," said Dr. Stewart. "This research is more important than ever given the worsening of the opioid crisis that has been observed during the COVID-19 pandemic."