Shark scientists at Dalhousie University, the Georgia Aquarium, and the Scripps Institution of Oceanography at UC San Diego are challenging the status quo with new research that suggests female sharks and rays may be the ones who control who fathers their offspring.

Many species of sharks and rays exhibit multiple paternity, where females give birth to a litter of pups that have different fathers. While widely documented in scientific literature, the reasons behind this phenomenon are not well understood.

Previous research has cited male aggression as the reason, claiming that the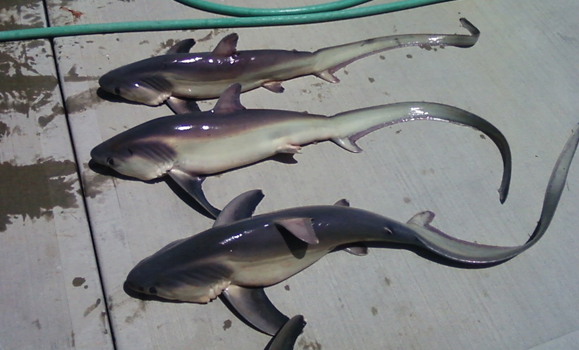 females are unable to avoid their advances during mating. This has led to an acceptance of the "convenience polyandry" theory — the assumption that there is a greater cost for females when refusing male mating attempts. While it does take energy for females to recover from wounds or avoid frisky males by swimming away, this only represents the beginning of their energetic investment into reproduction.
(Image above right by Kady Lyons)

The authors of a new study published in the journal Molecular Ecology argue that this takes the ownership away from females who invest significant energy into mating and may be physiologically capable of choosing which sperm they allow to fertilize their eggs.
Understanding the female point-of view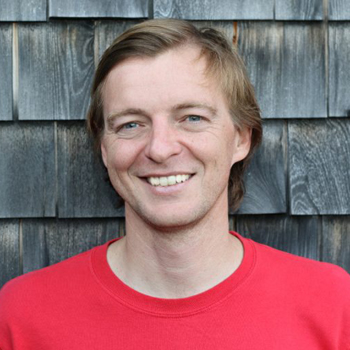 Christopher Mull (seen left), a postdoctoral fellow in Dalhousie's Faculty of Science, co-authored the study, which is the first to evaluate the phenomenon from the female point-of-view. He notes that female mechanisms are often cryptic and challenging to identify.

The researchers developed models based on shark and ray biology and physiology to test whether multiple paternity could be in the best interest of females or males, or a combination of both. They found no conclusive evidence that multiple paternity is primarily a male-driven advantage. In most instances, the benefits for females and males were the same.

"One thing that is underappreciated, even by experts, is how diverse sharks and rays are," says Dr. Mull, who is studying in the Integrated Fisheries Lab with Aaron MacNeil in the Department of Biology.

"When it comes to reproduction, sharks and rays use every mode that has been described in vertebrates, from laying eggs to giving live birth with a placenta, similar to humans."
Wider implications

This diversity of sharks and rays makes them an interesting animal group to study multiple paternity, and for examining sex roles in the animal kingdom. The typical number of offspring can vary widely between species, from a single pup up to several hundred. The smallest of sharks can fit in the palm of a human hand, while the largest can grow to the size of a school bus. Despite these differences in biology and physiology, the phenomenon of multiple paternity appears to be a common trait across sharks and rays.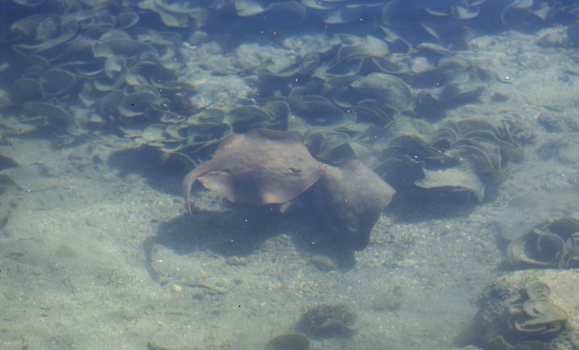 "I think a key takeaway from our work is challenging the dog(fish)ma that female sharks and rays are passive players in the mating process," says Dr. Mull. "But demonstrating these mechanisms at work can be really challenging, so we focused on developing a series of testable hypotheses that other researchers can apply to their own work."
(Image above left by John O'Sullivan)

The researchers note that while this study is on sharks and rays, it has implications for the larger animal kingdom, and for diversity in science.

"Diversifying perspectives at the table will enrich scientific studies," says Dr. Mull. "We're not saying the male perspective is wrong, or that male sharks aren't at all responsible for multiple paternity, but it takes two to tango."