A total of four projects led by researchers from Dalhousie University have received an investment of close to $97,000 from the Social Sciences and Humanities Research Council (SSHRC).
During the pandemic, the world has turned to social sciences and humanities research for answers. Last spring, SSHRC took aim against the pandemic by creating a special initiative to fund COVID-19 research under its Partnership Engage Grants, and committed to holding two competitions, one in June 2020, and another in September 2020. In total, this special initiative has awarded more than $7.1 million in funding to nearly 300 research projects. Three of the Dalhousie projects funded fell under this initiative in the September 2020 round.
In addition to the special initiative for COVID-19 grants, SSHRC has also announced the September 2020 results for the regular Partnership Engage Grants competition. The 37 grants — totalling more than $800,000 — will provide short-term and timely support for partnered research activities that will inform decision-making at organizations in the public, private and not-for-profit sectors nationwide. One of the Dalhousie projects funded was through this competition.
"Congratulations to all of our researchers who have been recognised by the Social Sciences and Humanities Research Council," says Alice Aiken, Dal's vice president research and innovation. "The important work they are doing is providing significant support to athletes, not-for-profits, and the restaurant industry, particularly during the COVID-19 pandemic, and will go a long way in helping us successfully manage an incredibly complex and difficult situation."
Project highlights:

COVID-19 Special Initiative

Sylvain Charlebois
Faculties of Management and Agriculture
Project: The food service sector in Canada post COVID-19 – The next decade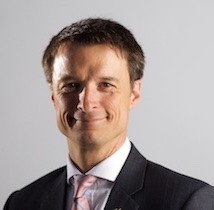 The impact of the COVID-19 pandemic on the restaurant industry in Canada has been devastating. As governments moved to shut down most retail and service establishments to slow the community spread of the disease at the beginning of the pandemic, many restaurants closed permanently, unable to maintain overhead without income. Even as restrictions on customer movement eased, and less stringent social distancing initiatives were implemented, restaurants still struggled to reach their pre-COVID-19 dining levels.

As this is an emerging and ongoing phenomenon, there are few studies that have sought to understand the long-term economic impact COVID-19 will have on the restaurant industry. There are some studies starting to emerge from other jurisdictions, but there is little work situated in the Canadian context.

The overall goal of Dr. Charlebois' study is to detect discontinuous change in the restaurant industry brought on by the COVID-19 pandemic, and interpret the possible economic and social consequences for the industry in the short, medium, and long terms. The findings will be critical for Restaurants Canada (RC) as a trade group, which intends to share results actively with their members and affiliated partners from across the country.

Lori Dithurbide
Faculty of Health
Project: Examining the impact of the COVID-19 pandemic on national team athletes' mental health and mental performance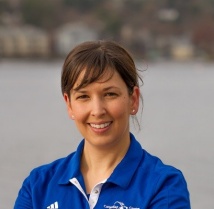 On the evening of Sunday, March 22, 2020, the Canadian Olympic Committee announced that Canadian athletes would not be participating in the 2020 Tokyo Olympic Games due to the risks involved with COVID-19. Most of Canada was approximately one week into increasing restrictions and states of emergency related to the global pandemic. This included the closures of most sport facilities where Canada's best athletes were fiercely training to qualify for, and compete at, the upcoming Summer Games.

Similar to the majority of Canadians, athletes experienced significant disruptions in their daily lives and worried about their safety and future. As a result, the potential for athletes to experience mental health challenges was increased. For potential Olympians, the pandemic threatened their life-long dream to represent Canada at the Games and put into question the thousands of hours they invested into training.

The goal of Dr. Dithurbide's research and partnership with the Own the Podium program is to gather and share empirical evidence to inform future psychological support for Canada's national athletes by examining the impact of the COVID-19 pandemic on their mental health and mental performance, and more specifically, the interplay between these variables. The outcomes of this research will be used to optimize mental health and mental performance support provided to athletes and support staff, create or strengthen policies to effectively mitigate the effects of major disasters and social disruptions, and allocate the necessary resources to preserve the mental health of Canada's most talented athletes.

Haorui Wu
Faculty of Health
Project: COVID-19 – Virtual programs and virtual community development – A social work researcher-practitioner partnership to evaluate the community-based virtual settlement service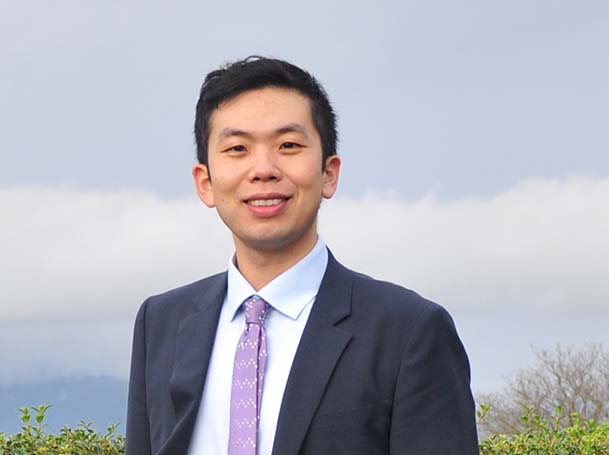 Community-based settlement service providers (CBSSPs) are on the frontline, equipping newcomers to Canada with community-driven, hands-on knowledge and skills, accelerating newcomers' engagement in their new local communities in particular, and in Canadian society in general. In keeping with COVID-19 public health protocols, the Mount Pleasant Neighbourhood House (MPNH) (partner organization) in British Columbia transferred their settlement service programs online, in order to continually support newcomers in establishing their new social ties and community connections.

A comprehensive examination of the challenges that newcomers have been facing and the benefits obtained while participating in these virtual services has become a novel endeavor during the COVID-19 pandemic. In collaboration with MPNH, this academia-service agency partnership employs a mixed-method evaluation approach to contribute to a nuanced understanding of newcomers' challenges and benefits associated with their participation in the virtual settlement service programs, and influence of these virtual programs on building the newcomers' social ties and community connections during the COVID-19 pandemic.

The short-term outcomes of Dr. Wu's research will provide evidence-based, practice-driven strategies to enable MPNH and other CBSSPs to identify best practices, to customize their service delivery models, and to enhance their emergency response planning. The long-term outcomes will promote MPNH's and other CBSSP's organizational roles in community cohesion and community development in emergency settings and beyond.
Regular stream

Hélène Deacon
Faculty of Science
Project: Partnering to empower parents to support full literacy for children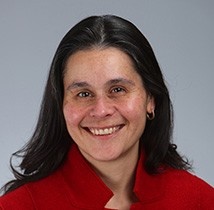 Canadians need to understand what they read to fully participate in today's economy and society. Indeed, the economy is shifting so that employment is more likely to involve the exchange of information, rather than physical products. Skill in gathering and processing information about societal issues is also central to full participation in democracy. And yet, more than 40% of Canadians lack the reading comprehension skills they need to fully contribute to today's workforce and society.

This partnered project involves the Canadian Children's Literacy Foundation (CCLF) and Dr. Hélène Deacon. The goal of the research is to identify what parents need to know to support children's development of strong literacy skills effectively, and to disseminate this knowledge to those who can put it into practice.

Together, the team will create and disseminate much-needed new knowledge about what parents know about literacy development in both paper and digital formats, and how this supports reading outcomes.

In addition to the projects being led by Dalhousie researchers, several researchers from the university were also co-applicants on projects funded by SSHRC. These include: Dr. Helena Piccinini-Vallis (Faculty of Medicine); Dr. Michael Vallis (Faculty of Medicine); Dr. Anna MacLeod (Faculty of Medicine); Dr. Christine Chambers(Faculties of Science and Medicine); Dr. Constance LeBlanc (Faculty of Medicine); Dr. Lori Weeks (Faculty of Health); and Dr. Afua Cooper (Faculty of Arts and Social Sciences).

For more information, and a full list of recipients, visit the SSHRC website.