As a public university, Dalhousie's success is measured by its engagement with the community; the diversity of faculty, staff and students; and the ability to support and enhance research excellence across the institution. That's why the Offices of the Provost & Vice President Academic and the Vice President Research & Innovation launched the Dalhousie Belong Research Fellowships Awards in the fall of 2018.

The goal of these fellowship awards is to provide pre-tenure, tenure-track faculty members from equity-seeking groups with support to further research in their respective fields. Awards are up to $5,000 each, over two years.

This year, six researchers from the Faculties of Arts and Social Sciences; Dentistry; Agriculture; Law; Management and Computer Science are the recipients of the awards. The projects they are leading focus on a wide range of topics, including the experiences of daughters of immigrants; code review in software development; and Indigenous population modeling in the boreal forest (to name just a few).

"It is a pleasure to be able to recognize these six outstanding researchers with the Dalhousie Belong Research Fellowship Awards," says Alice Aiken, vice president research and innovation at Dalhousie University. "The projects they are leading focus on critically important areas, and I have no doubt they will make a significant impact in their specific fields. I am proud to have these talented colleagues call Dalhousie University home."
Meet the newest Belong Research Fellowship Award recipients: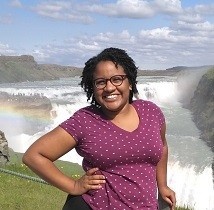 Asha Jeffers
Faculty of Arts and Social Sciences (Department of English)

In conjunction with the research for and writing of her book, Against: Rebellious Daughters in US Black Immigrant Fiction, Asha Jeffers will be holding an interdisciplinary online symposium to gather a small and diverse group of scholars who study topics related to the daughters of immigrants, both in terms of representation and lived experiences.

The symposium will ask researchers at various levels of their careers, including graduate students, to consider the ways in which the lives of immigrant daughters are shaped by forces of race, gender, migration, sexuality, family, and nation that are outside of their control, and to examine the ways in which they navigate these forces as individual agents and as members of collectives.

As an interdisciplinary event, participants will be drawn from the humanities, social sciences, human sciences, and legal studies, producing a wide-ranging conversation that allows scholars to be exposed to other angles of inquiry into their shared area of interest and fosters collaboration across disciplines.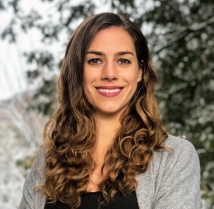 Alana Westwood
Faculty of Management (School for Resource and Environmental Studies)

Canada's boreal forest is experiencing increasing natural resource extraction and the impacts of climate change. In response, there has been growing interest in research to maintain biodiversity, particularly of iconic species like birds and caribou. However, Western-trained researchers have historically excluded, marginalized, or harmed Indigenous peoples. To reconcile this, coproduction of research with Western-trained researchers and Indigenous communities has been proposed as a way forward.

Environment and Climate Change Canada (ECCC) has initiated a multi-year project called the Western Boreal Initiative (WBI) to model the populations of boreal caribou, migratory birds and other species at risk in the boreal forest to inform management planning. ECCC intends to simulate species' populations using a modeling framework tool known as SpaDES (Spatial Discrete Event Simulation) based on information derived from Western science as well as guided by Indigenous Knowledge. This is the first time ECCC has sought Indigenous Knowledge to inform a modelling project of this scale.

Dr. Westwood has asked been to pilot an Indigenous Knowledge module for boreal caribou with an eye to subsequent expansion to other taxa. She will lead a literature review about boreal caribou Indigenous Knowledge to: a) locate publicly available Indigenous Knowledge related to caribou in the western boreal forest, b) compile best practices for including Indigenous Knowledge in species distribution modelling while supporting self-determination of Indigenous communities, and c) identify potential Indigenous partners for project expansion.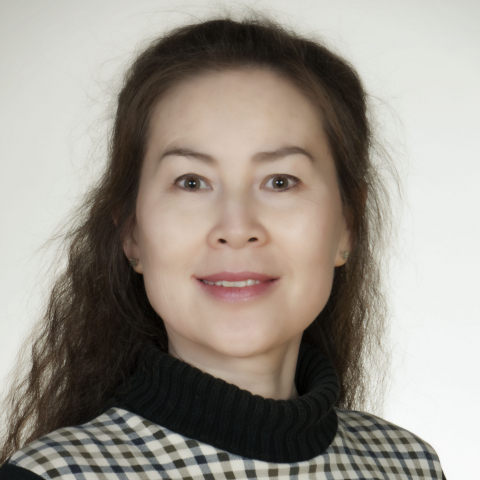 Yang Gu
Faculty of Dentistry (Department of Oral & Maxillofacial Sciences)

Oral lichen planus (OLP) is a common chronic dermatologic disease that affects the skin and/or the lining of the mouth. It is more common in females than males; severe OLP can interfere with eating and drinking, and in some cases may progress to oral cancer.

The etiology of oral lichen planus in unknown, and there is no cure. Current treatment simply focuses on reducing the inflammation. The most common method is the long-term usage of corticosteroids, which unfortunately is associated with adverse side effects. For instance, a patient with porcelain and metal crowns on their teeth, who is taking an anti-hypertensive drug, presenting with painful, swollen, reddish gingivae surrounded by white lace-like striations may have one of three conditions: OLP, oral lichenoid mucositis (OLM) -  dental or OLM - drug. Clinically, these conditions appear the same and there is a lack of good histopathological diagnostic criteria for differentiating them by biopsy. The goal of Dr. Gu's research is to determine the relationship between OLP, OLMs and three types of T-cell pathways (Th1, Th2, and Th17). Different pathways will direct them to different diagnostic criteria and different treatment plans.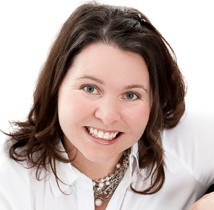 Tasha Richard
Faculty of Agriculture (Department of Business & Social Sciences)

Entrepreneurship is important as it has the ability to improve standards of living and create wealth (both social and monetary) — not only for the entrepreneurs, but also for their local economies. Entrepreneurial identity is concerned with an individual's attitudes, beliefs, and behaviours, which can provide entrepreneurs with a source of meaning from which to operate.

Understanding what motivates a person to start a business can help governments and entrepreneurial support organizations better promote entrepreneurship as a viable option. In particular, it may be critical in better understanding the gap that exists between women's and men's participation in entrepreneurial activities. Arguably, just as critical, and even less understood, is the intersectional space of Indigenous status and gender as related to entrepreneurial activity. Not only is there a gap in our understanding of women's entrepreneurship, there is an even greater gap in our understanding of Indigenous women's entrepreneurial activities and attitudes.

This research project is intended to result in a systematic literature review of current work done on Indigenous ways of knowing entrepreneurship, with a particular focus on what work has been done to date in this area at a broader level, and a more focused exploration of Indigenous women's entrepreneurship. This is critical information needed to inform a larger study in the same area. Tasha will have support from Indigenous advisors and will follow First Nations principles of ownership, control, access, and possession in conducting her research.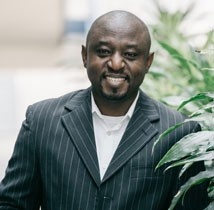 Olabisi Akinkugbe
Schulich School of Law

Decolonization narratives in African societies have mostly been studied in the context of economic and political sovereignty. The struggle over socio-economic rights, self-determination, and the legal manifestations of these rights in post-colonial Africa, has generated significant multidisciplinary inquiry. In post-colonial Africa, transnational and multinational corporations as actors have heralded the continuation of the vestiges or legacies of colonialism.  
 
Understanding and addressing illicit financial flows (IFFs) is pertinent to African States' development. IFFs primarily perpetrated by transnational corporations, often in concert with national elites, represent an arena where economic resources, in terms of tax revenue due to developing African countries, are denied based on corporate legal structures that enhance the circumvention of national laws. The denial of revenues through corporate structures and tax havens, with trade dimensions, has direct and indirect implications for the sustainable development aspirations of African States. Curbing IFFs is critical to the achievement of the 2030 Agenda for Sustainable Development in Africa.  
 
This project proposes to investigate the conundrum in the context of the triad of IFFs, illicit trade, and the 2030 Agenda for Sustainable Development in Africa. More specifically, the early stages of this project will investigate the question: "How should we understand IFFs in regional economic integration and its effects on regional trade in Africa?"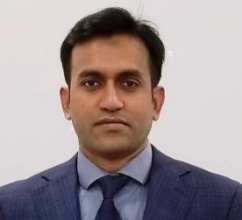 Masud Rahman
Faculty of Computer Science

Software development is a lengthy process that must lead to software that is efficient and free of errors. Code review is a vital quality-control practice where software code is manually checked by code reviewers for hidden errors or quality issues. Finding the right reviewers and thus ensuring the high quality of code reviews is a challenging task.

The incorrect selection of code reviewers not only delays the reviewing process, but also leads to poor reviews. These can often contain inaccurate suggestions and suffer from the lack of clarity or empathy when pointing out mistakes in the software code, which makes the reviews ineffective. As a result, poor-quality reviews become a waste of valuable development effort.

This research project proposes two complementary projects with the following goals:
A) design an intelligent tool for finding the right code reviewers, and B) design an intelligent tool to help the reviewers improve their poor-quality code reviews. By supporting development teams in performing code reviews efficiently and by providing high-quality training to Dalhousie students, this research will make software development more productive and more cost-effective, which in turn will significantly contribute to the Canadian economy.

Learn more about the Dalhousie Belong Research Fellowships Awards here.