About the author: Lissa Skitolsky, shown below, is the Simon and Riva Spatz Visiting Chair in Jewish Studies at Dal, situated in the Department of Philosophy.
It can feel really lonely to be Jewish during the Christmas season, when it often seems like the Christian tradition of honoring the birth of Christ is also promoted as a civic holiday with which everyone can identify. The sheer ubiquity of Christmas music can be overwhelming for those non-Christian kids who do not feel joy or comfort in these familiar songs but instead remind them of their alienation from both the dominant religious and secular culture.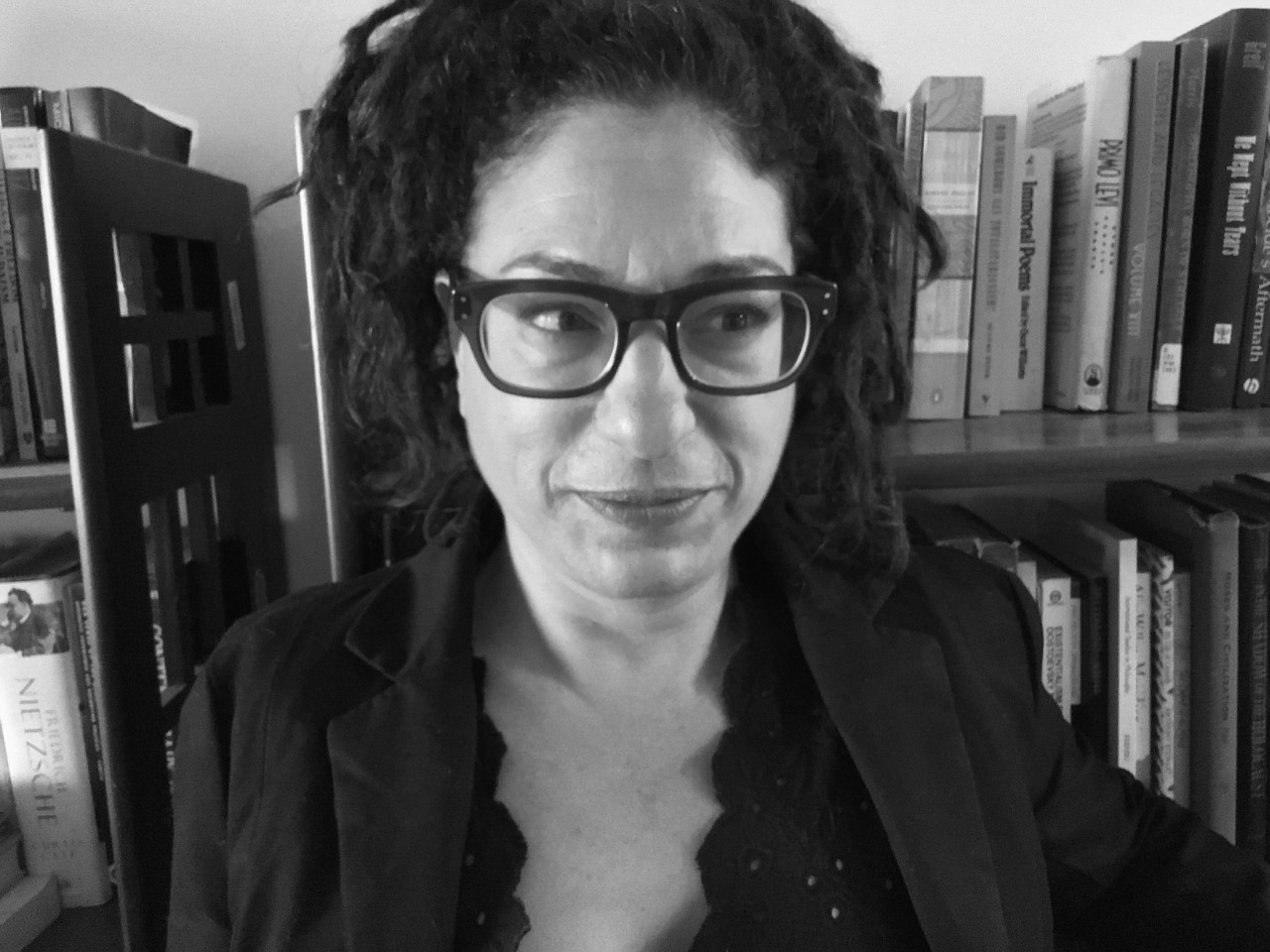 This familiar experience was actually the impetus for the cultural transformation of Hanukkah from a minor to a major holiday in North American Jewish culture, as parents sought to promote the holiday as an alternative to Christmas. We did this by introducing the ritual of giving presents on one or more of the eight evenings on which we observe the holiday by lighting candles on the chanukiah (menorah) to commemorate the ancient military and religious victory of the Maccabees in the 2nd century BCE over the sovereign efforts of Antiochus IV Epiphanes to force the Judeans to assimilate to Greek culture and destroy their nation by criminalizing Jewish ritual practices such as circumcision.  

Although it may seem counter-productive to commemorate our refusal to assimilate to the dominant culture by transforming our own religious rituals to provide our kids with their own gift-giving winter holiday, I have always viewed it as both pragmatic and compassionate; for it is easier for Jewish kids to enjoy their own distinct traditions when they are not consumed with envy at their Christian peers, and it is hard to get through the cold winter months without a festive occasion to look forward to (with some presents involved). Further, although the Maccabees won a temporary respite from persecution, Jewish history is actually characterized by Jews in diaspora, scattered around the world, and the distinct features of Jewish communities arise from the process of co-opting and re-signifying aspects of their respective national cultures to create new forms of Jewish culture. For example, Sephardic Jews created Ladino from co-opting and re-mixing elements of Spanish and Turkish and Greek and Aramaic with Hebrew, and it is connected with an entire culture. Similarly, German Jews created Yiddish from co-opting and remixing German with Hebrew, and it is the dialect of Ashkenazi Jewry.
A tradition of re-mixing
 
It is within this Jewish tradition of sampling, re-mixing and re-signifying the dominant discourse and cultural practices that I can understand my own interest and research in underground hip-hop — a genre based on distortion, interruption, sampling, co-option and re-signification — as a form of philosophical text and testimony. I will be talking about this research at the virtual book launch for my new text on Hip-Hop as Philosophical Text and Testimony: Can I Get a Witness? on Thursday, January 21 from 7:00-9:00pm. The diversity of Jewish diasporic cultures will also be addressed by Lewis Gordon when he delivers the inaugural Irving Glovin Lecture at Dalhousie as a virtual lecture on "Africana Jewish Studies" on Thursday, March 25 from 7:00-8:30pm.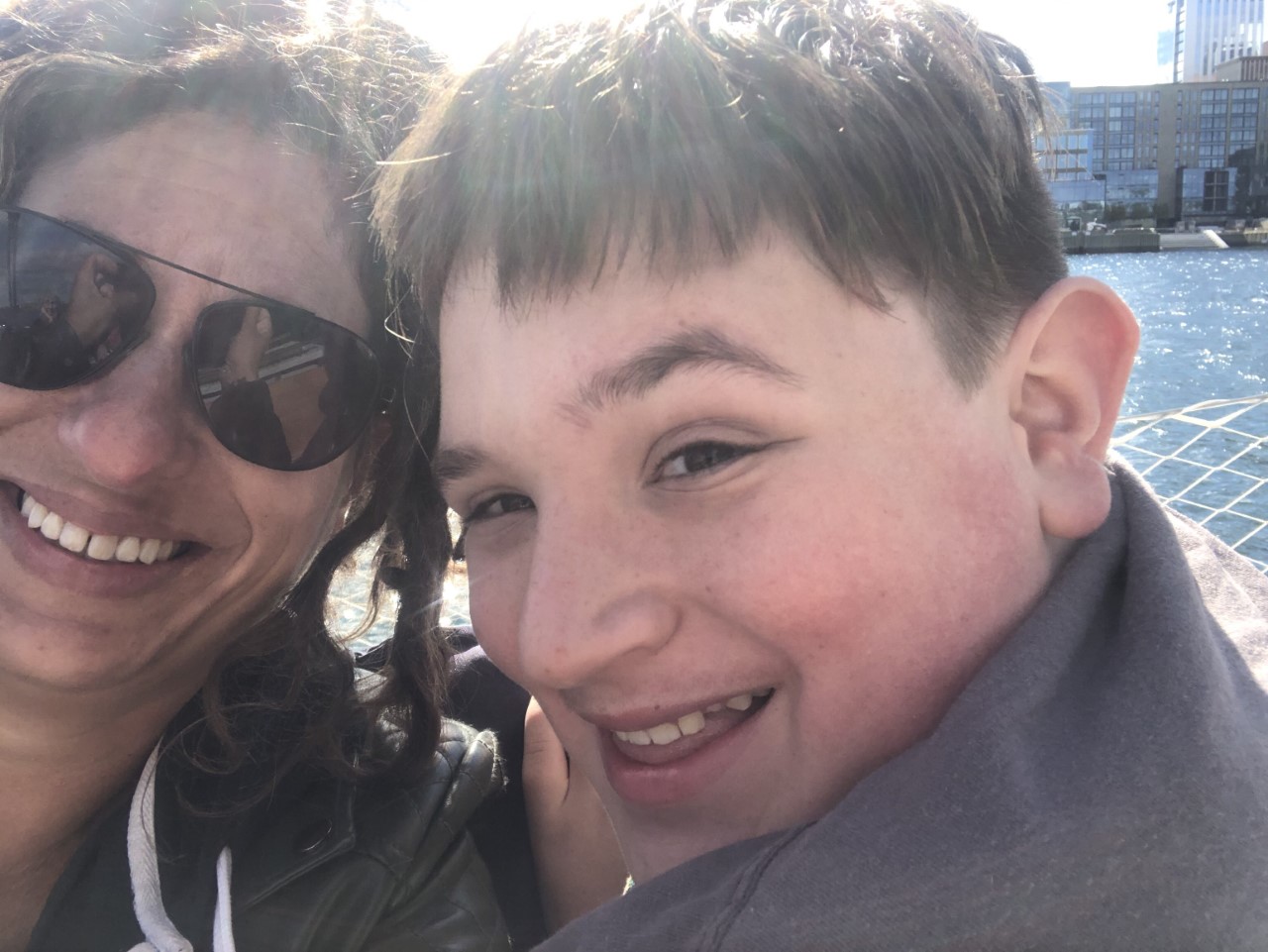 This year, my son, Lev, and I (shown right) are observing the holiday by talking about the story of Hanukkah and the bravery of the Maccabees who fought for the right to lead a Jewish life. The story of Hanukkah especially resonates with us this year as new immigrants from the United States who are still adjusting to a new culture, having left a country with a tyrannical ruler who denigrates and harms minority groups on the basis of their ethnicity, race, nationality, gender, and ability. As part of this story, we also talk  about the aftermath of the epic battle between the Maccabees and the Seleucids, which left the temple destroyed, and how the Judeans were able to rebuild only because of a miracle in which a small amount of oil lasted an entire eight days, providing the light they needed to re-sanctify the temple and recover. In this sense, the holiday also resonates with us because we feel that it is somewhat miraculous that we were able to get out of the United States while we still could, even as we mourn the deaths of Americans from the safer Nova Scotian shore.  

As part of our own process of recovery, we have also been playing the traditional game of dreidel, saying the blessing over the candles on each of the eight nights of Hanukkah, exchanging small gifts and eating latkes from the Hali Deli. As we adapt to new cultural norms and new conditions of life during a global pandemic, we can take strength in Jewish history that reminds us that the process of assimilation is always an ongoing, creative negotiation between the past and present, and in the diversity of Jewish cultures that testifies to how this process has also provided the ground for the creation of new dialects and works through which to express our traditional Jewish commitments and values.