Susan Joudrey is a senior educational developer with the Centre for Learning and Teaching (CLT) at Dalhousie. A version of this article was originally published on CLT's Focus blog.

Over the past several months, I've often wondered, "Are we there yet?" This simple phrase, frequently asked by children during a long (or relatively short) journey, implies an end point or conclusion. I don't think we've quite reached the finale of en masse online teaching, so perhaps a more appropriate reflection is "How did we get here?" or "How do we keep going?"

This term, we asked a handful of faculty members: What keeps you motivated in your teaching? Here's what they had to say.
Karen Gallant
Assistant Professor, Recreation & Leisure Studies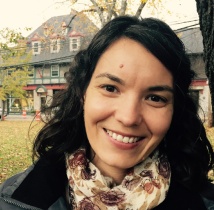 Interactions with students keep the relational aspect of teaching front and centre for me. It's more challenging than usual to have meaningful interactions this term, but online office hours, discussion boards, and interactions during synchronous classes have helped me feel connected to my students, which fosters my motivation to learn with them. Regular check-ins with my Honours and graduate students also help keep my excitement for teaching alive. As a complement to building relationships with students, I find that time away from work responsibilities, including teaching, helps me to feel refreshed and excited to return to the (virtual) classroom. When I spend some time focused on non-work activities, whether it's going on a bike ride, playing a game with my kids, or taking a longer break, like going away for the weekend and leaving my laptop at home, I come back to my teaching responsibilities with more energy, new ideas, and optimism. In my own field of leisure studies, it's well known that spending time on activities where you can feel a sense of choice, freedom, and enjoyment are rejuvenating in so many ways. Overall, a balance between quality time with students and time away from teaching keeps me motivated.
Rohan Maitzen
Associate Professor, Department of English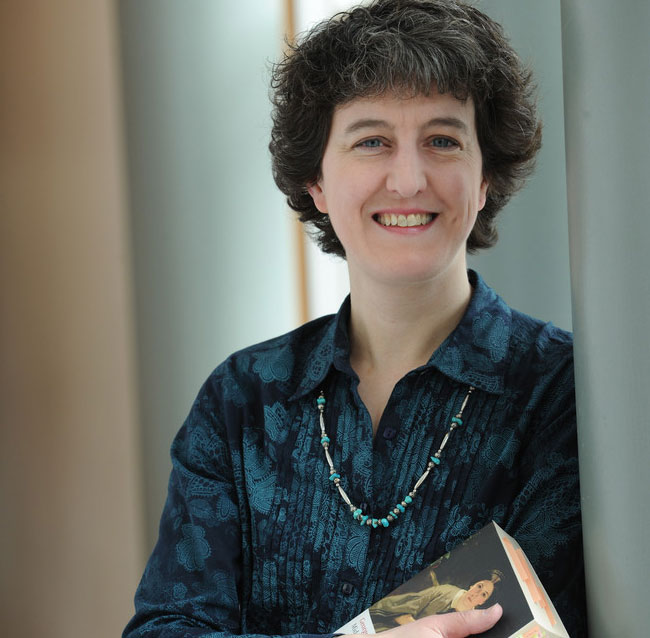 I have a two-part answer; both parts may sound obvious, but really they should be, as both are fundamental to having this job in the first place! First, I became an English professor because of a life-long love of reading, and my belief in the intellectual and aesthetic value of literature motivates all of the work I do in the classroom (and much of what I do outside of work as well). My students are the other crucial motivating factor for me. Engaging with them about the readings—doing my best to make their experience of the works we study as fun, rigorous and stimulating as I can—never gets old. The shift to online teaching has changed the manner in which we do much of this work, but the underlying reasons for it, as well as the rewards we're seeking from it, are exactly the same, and that helps me persist even when (as so often these days) the world around us seems to be conspiring to make it as difficult as possible to focus on books.
Robert Huish
Associate Professor, Department of International Development Studies
Unprecedented has to be "the word" of 2020.  When you take stock of the global challenges that we face today, it's clear that no clear answers or perfect solutions exist in any textbook, nor can any exam qualify you for what we're up against. Be it racial inequality, climate change, pandemic management, or building trust in societies, we're facing enormous challenges with no clear answers.

The only way that we're going to get through such challenges is by bringing engaged students together to foster collaboration and cooperation. It's the only thing that has worked in the past, and it's what we need now more than ever. In as much as developing skills and competencies are important, as is getting a handle on key concepts of any discipline, so too is it essential to create space for students to feel prepared, confident, and committed to engage directly with these issues.  

I know that many students and faculty feel the challenges of teaching online or handling socially-distanced learning spaces. And, of course, the energy, connection, and dynamics of the classroom or lecture hall is inimitable. But there are opportunities to find new approaches to our pedagogy, to create more inclusive and horizontal spaces as classrooms, and to make lived experiences the lessons themselves.  

So, how to stay motivated for teaching when all things are considered? It's about holding two ideas in the mind at the same time. First, to come to terms with the absolutely pressing, frightening and, if not, impossible challenges facing our global society today. Second, be determined to make them otherwise. Then build classes from that determination, rather than from despair.
Eli Manning
Assistant Professor, School of Social Work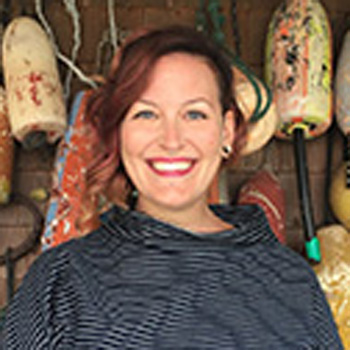 What keeps me motivated in my teaching is students, plain and simple. I know for myself how transformative social work education has been and witnessing this with students is really a privilege even if it sounds trite. I try to create an environment that welcomes people where they are at, and I challenge them with the material I present. I challenge white students, in particular, to think about how those different from themselves experience the world and face structural oppressions, or how students of colour and Indigenous students may see themselves reflected in the course. Because my pedagogy is rooted in popular education, the transformation and affirmation that occurs within the classroom is really what prompted me to become an educator and keeps me coming back.
Kate Sherren
Full Professor and Academic Program Coordinator, Resource and Environmental Studies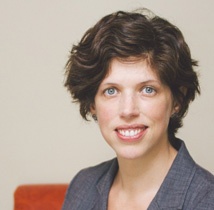 Most of my teaching currently serves students in our thesis-based Master of Environmental Studies (MES) program. I never did a Masters, myself. I managed to get myself admitted to a PhD in Australia with only a Canadian Honours degree, which is very different from an Australian Honours. Neither they nor I realized how ill-prepared I was for independent research. I figured it out and finished on time, happily, though I figured it out in a rather ad hoc way because coursework is not typically part of an Australian PhD. I got to take those hard-won research skills into my postdoc and beyond. So, I think what really keeps me motivated, with the MES students in particular, is wanting to prepare them well so they can enjoy their journey a bit more than I did during my dissertation. To some degree, you sometimes learn something better when you learn it the hard way, but I think too much of that can kill the curiosity that takes us into higher study in the first place. I try to demystify the processes of research, by helping them recognize the repeating patterns and tasks that we play out in research, across domains and scales of work. Success in research is not as much about genius as it is about persistence and curiosity. Armed with that knowledge, and a little experience, they can do anything.
San Patten
Instructor, College of Sustainability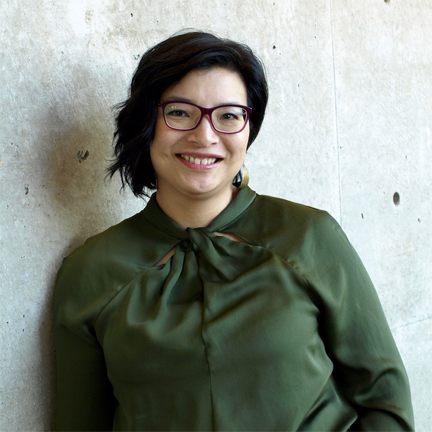 As someone who does not first and foremost identify as an academic, my most gratifying moments in teaching are when students connect what they learn to real-world implications. It's super-motivating to hear that students can clearly connect course content to practical problem-solving in the community at local, regional, national or global levels. When students tell me that they started or strengthened a non-profit venture, started volunteering, or became more engaged in a social movement because of what or how I taught, it feels really good. It's motivating for me to witness students feed off my passion with their own expressions of empowerment, helping them to see a way to apply their energies, their passions and their new knowledge to become changemakers. It also feels great that students devour my many examples of the victories and challenges of social change from my 20 years of working outside the academy. I may not spew all theory all the time, but I sure have lots of stories! Finally, I really enjoy getting to know students as well-rounded individuals and for them to consider me an approachable fellow human with faults and stumbles that they can learn from. A little self-deprecating humour brings the power imbalance down a notch and helps to build a sense of safety and intellectual humility within my classes. Creating critical-thinking changemakers is what it's all about!
Sean P. Mackinnon
Instructor, Department of Psychology and Neuroscience
Teaching statistics to psychology majors can be a real challenge. Students are usually forced to take my classes as mandatory degree requirements, and many start out experiencing a mixture of apprehension and frustration at the mere thought of learning statistics.

However, as the classes progress, it's wonderful to see attitudes change. I do genuinely love watching students have their "eureka" moments, and seeing students improve and grow in their quantitative expertise. There is a certain vicarious sense of accomplishment that teachers can get when their students learn the material well. Whenever I learn that students have changed their attitudes towards statistics to from apprehension to enjoyment, I feel proud and accomplished. I've even had students tell me that intro statistics was their favorite class (Really! Ok, it's rare, but still I cherish those blessed few). Getting feedback like this from students is always a nice reward to keep me motivated.

Finally, statistics is an ever-evolving field with an enormously high ceiling for performance. I can always tweak and improve my teaching materials, and the graduate classes I teach afford me an opportunity to continually build and improve on my own statistical skillset. The ability for me to keep learning and developing is an enormous motivation to continue teaching. Teaching never gets too old if I can continually work to improve my own skills and teaching materials.
Jen Frail-Gauthier
Director, SEASIDE Program and Instructor, Department of Biology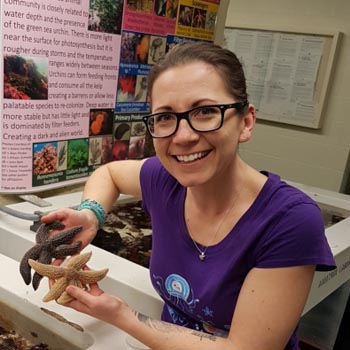 Although it took prep time away from the fall semester, I am very fortunate that I was able to develop and deliver a field course into an online class this summer. It allowed me to see what I need to do as an instructor, and what the students need from me and each other, in order for an online course to be successful. It also opened my eyes to the immense amount of time and energy it takes (before, during, and after!). For the fall, my course material is asynchronous, but for both classes, there are multiple-per-week live "check-ins" and weekly, low-stakes quizzes to keep students on top of their practically 100% independent learning. Releasing the next week's material at once keeps me focused and on a routine, too.
Picture2.png

Do not underestimate the power of pets! Pets are welcomed and encouraged in the check ins! My in-person classes were always very casual and personable (I think I spent a small fortune on candy), so replicating that in the online environment is key for me- from making fun videos (which often star my kids!), to including memes, gifs and tweets - gotta make learning fun, dorky, and memorable! I also share the hilarious Panopto auto-captions with students and am keeping a running list... duder stoners, anyone? (Deuterostomes) Or testicle hotpockets (obviously "testable hypothesis") . Personally, I'm struggling with the work-life balance, but I keep the energy up by running and working out- which takes precious time away from working, but I need to do it for the refresher and boost. Endorphins are real, folks! Flexibility and patience are also key. I was 24 hours late releasing content material last week for one of my courses, so obviously, I'm understanding with students about deadlines, too. We're all in this together!