An already brutal year for many bricks-and-mortar retailers in Nova Scotia took another tricky turn recently when the provincial government unveiled new virus-prevention restrictions just as the busy holiday shopping season was getting underway.

The new measures — introduced last week and in effect temporarily until at least Dec.9 — limit in-person retail capacity for stores in Halifax and Hants County. Businesses must now cap the number of shoppers and staff in store to 25 per cent of their full capacity. As part of its attempt to curb a second wave of COVID-19 cases, provincial officials have also discouraged all non-essential travel into those regions from other areas of the province — ruling out holiday shopping trips for many.
This situation puts many smaller, local businesses in a tight spot during a period many were hoping would help offset losses already incurred throughout the pandemic.

Professor Sergio Carvalho, associate director of the Rowe School of Business and F. C. Manning Chair in Economics and Business, studies consumer behaviour and marketing. He explains how retailers have been adapting during the pandemic and why the 'buy local' slogan has gained a whole new momentum this holiday season.

How are retail businesses adapting to the pandemic and shifts in consumer behavior?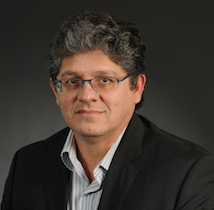 We have to separate out the big corporations and the smaller local companies. Big corporations can more easily adapt and sell most of their products on the Internet via their already existent websites that already have global reach. Consumers can order anything online from Amazon, Walmart, Best Buy and from all of those other big companies, but what happens with the smaller local shops is that they don't have the same levels of resources that would allow them to more easily adapt to the new market conditions imposed by the pandemic. They do not have the same online capacity or reach with consumers that those other companies do. Those are the ones that suffer the most, exactly because of that.

For example, if I was planning to go buy something in a small store here in downtown Halifax, but now I can't go there either because I'm afraid of becoming exposed to the virus or of the restrictions the provincial government has imposed, many people may not think to check if the product is available online from a smaller retailer. A lot of people would then go to Amazon and search for the types of products they are looking for. Or go to Walmart. That's when it becomes even more difficult for those smaller shops because they sometimes don't have that same web presence and a lot of people don't know about the online purchasing opportunities they offer, so it becomes much more difficult for them. I think Black Friday sales in the U.S. were probably amazing for Amazon and Best Buy. They are the ones that are profiting from the pandemic, and the smaller stores are the ones in some sense being sacrificed in all of this.

What tactics are smaller businesses adopting to try to offset that?

One of the things we have seen, especially in Nova Scotia, is the provincial government being attentive to the sacrifices smaller businesses are having to make, and other organizations, such as the Halifax Chamber of Commerce, partnering with the provincial government and local businesses to come up with alternatives. You're starting to see, for example, billboards in the city asking people to think about local businesses and concentrate their holiday shopping with local businesses, trying to help them to overcome this crisis and so on. It's very difficult for smaller businesses to do this on their own. Of course, they can start to offer their products through Amazon and build their own websites and so on but they still do not have the same reach.

Others are working with a more grassroots strategy by finding ways to promote themselves on social media among locals. That could be a good strategy for them. They are able to spread the word on social media about what they can do and offer, as an incentive for people to prioritize local business. The key strategy is trying to bring to people's consciousness how important it is right now in this season to support local businesses so that they continue to provide jobs and sustain the local economy. There is still time to think about what we can do to avoid a complete disaster for businesses.

Just how important is this holiday shopping period to retail businesses?

It's crucial. It's survival for a lot of small businesses. After you go through a crisis like this where you've lost a big portion of your revenue throughout such a long period of time and you are coming to the main shopping season, if you are not able to recover the loss during the holidays or to at least break even in some sense with what you have lost, chances are you are going to be out of business January 1. This is your major chance to be able to survive. Right after that, it slows down considerably in terms of shopping.

The bottom line is, our local business community needs our help this season and we should do whatever we can to help them. That is the spirit of the 2020 Christmas season: Let's support our community and buy local!