Sciographies is a radio show and podcast about the people who make science happen, presented by The Faculty of Science and campus-community radio station CKDU 88.1 FM. This is the final article in a series that featured excerpts from each new episode released throughout the fall.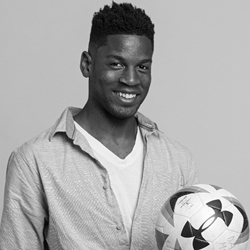 In the last Sciographies episode of the year, pharmacology student, neuroscience alum and varsity athlete Gracious Kashéké (BSc'20) takes over hosting duties to interview David Barclay for a change.
When Dr. Barclay isn't moonlighting as the host of Sciographies, he's an associate professor in the Department of Oceanography and the Canada Research Chair in Ocean Technology Systems (Tier II).
Having grown up in Victoria, B.C., Dr. Barclay spent his childhood vacations sailing along the West Coast. But it was actually a gig as a student researcher and a lifelong fascination with sound, music, and recording that led Dr. Barclay down a career path in physical oceanography and underwater acoustics.
Now Dr. Barclay runs the Dalhousie Noise Lab  where his team designs technology that can withstand harsh conditions to record sound waves from the ocean's surface all the way down to its deepest trenches. His technology is an essential tool in the fields of naval defence, naval communication, and marine biology.
Guest host Kashéké sits down with Dr. Barclay to talk about his upbringing, creative side, and research (including that popular scientific paper on noise in the ocean at the beginning of the pandemic).
Listen to a preview of the episode


Here are some excerpts from the interview, edited for clarity and length.
Turning hobbies into a career

Kashéké: Did your interest in [oceanography] come from your time sailing as a kid?
Barclay: Sort of. What happened — the real confluence of interests — was these NSERC summer research assistant jobs that I did during undergrad. I wound up doing one in atmospheric science, so that was cool. Then the next summer I got one in ocean acoustics, and that was because I was more interested in sound. I was doing a minor in music technology and I've pretty much always been interested in sound recording, sound processing, manipulating sound, and ambient sound. I was interested in careers that involved those things. 
Deciding on grad school and going deep
Kashéké: You ended up at [University of California, San Diego] for your PhD, correct?

Barclay: Yes, and it was kind of an easy decision because I visited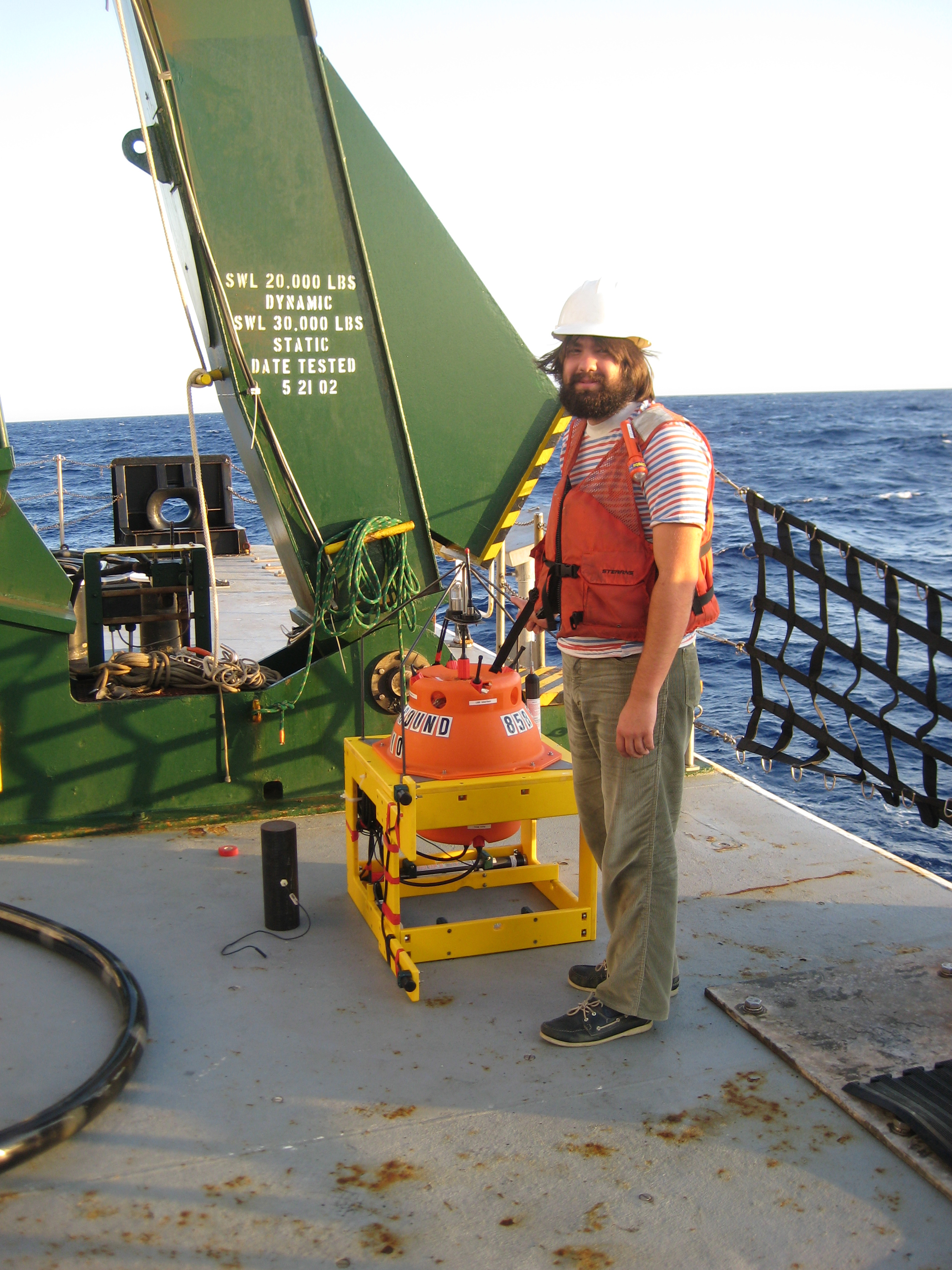 a few different places, and it just felt right. The main thing was the supervisor. He just seemed awesome. He had done this really cool work where, essentially, by listening underwater he could make images of objects. I just thought it was so cool. I really liked him and that was something that, at the time, I didn't appreciate as being a pretty important part of the decision-making process.
Kashéké: Did you get to do any of that research while you were there?
Barclay: I didn't do anything with the underwater [imaging]… But we started working on a project that would become my PhD, which was building a system that could go down to the bottom of the Mariana Trench to record sound. That was very much up my alley. We were going to go to this very hard to reach place and record what it sounded like. If you told 12-year-old me that, I'd be like no way! It really was a fulfillment of what I envisioned research freedom and exploration to be like.
Finding a research philosophy
Kashéké: After settling into Halifax, you started to get a sense of what it was like to be a professor. It seems like you have a good grip on that now.   
Barclay: I think so. I feel like I have a research philosophy now (which took a while). And I think it's different from a lot of other people. Certainly, from interviewing others on Sciographies, I'm always amazed at how much more pointed other people are about their research than I am. But I like to think about research in the same way that you would think about doing a creative art project. It's nice to have hypotheses and try to answer those, but it's also nice to explore. I go somewhere between those two things depending on where the money is coming from for the research. Some research is very applied. Other times I want to pose a question and answer that question, but it doesn't necessarily have to be a hypothesis. Sometimes those questions can be about collecting some sort of data and exploring that data, and that has been a really rewarding part of the job.
Listen to the entire 30-minute episode of Sciographies at 4 PM today (Thursday November 5) on CKDU 88.1 FM in Halifax or find it on Apple Podcasts and other podcasting platforms. You can also listen to all Sciographies episodes to date at soundcloud.ca/sciographies or dal.ca/sciographies.