The Ocean Tracking Network (OTN) has been awarded a grant of $13.4 million from the Canada Foundation for Innovation's (CFI) Major Science Initiatives (MSI) Fund, bringing the total amount awarded to OTN from the Government of Canada to $27M. OTN is the only MSI-funded national research facility in Atlantic Canada.

The MSI Fund supports the unique operating and maintenance needs of Canada's large, complex research facilities so that they can stay on the cutting edge and continue to serve communities of researchers in Canada and around the world. These facilities – whether physical spaces or virtual networks – serve a critical mass of researchers tackling some of the most important issues facing society.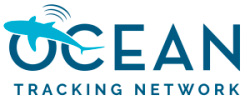 The funding announced today includes an investment of close to $228 million by the Government of Canada in 14 national research facilities at 10 different institutions across the country.  
 
Since 2008, OTN has been deploying state-of-the-art ocean monitoring equipment and marine autonomous vehicles (gliders) in key ocean locations and inland waters around the world to measure how the environment is changing, and is using electronic tagging systems to track the movements and survival of more than 245 keystone, commercially important and endangered species. Results from OTN researchers are used to inform conservation initiatives, sustainable fisheries management and policy development, to assist with environmental impact assessments, and to help monitor the health of the global ocean.

"This investment from CFI will allow OTN to continue serving its Canadian and international research communities - a network of 600 researchers and counting - who use OTN's infrastructure and data systems to track and analyze animal movements in the face of changing marine ecosystems," says Dr. Sara Iverson, OTN's scientific director. "These international scale-collaborations are transforming aquatic species research into critical knowledge that is of benefit to Canada, as well as the world."

Continuing important work

Using new protocols to operate safely under the constraints imposed by the COVID-19 pandemic, OTN headquarters personnel have worked assiduously to support the network's scientific communities by providing data services and by maintaining the operations of OTN infrastructure. This has allowed the important work of OTN collaborators to continue—and even increase—during a time when researchers are working remotely on data analyses.

During the COVID-19 pandemic, operations with the Coastal Environmental Observation Technology and Research (CEOTR) group's autonomous underwater vehicles (AUVs, a.k.a. Slocum gliders and Wave Gliders) and remotely operated vehicles (ROVs) continued in support of essential training, monitoring and research—Slocum gliders were prepared and will soon be deployed for missions in the Gulf of St. Lawrence to assist principal investigators with protecting endangered North Atlantic right whales from ongoing shipping and fishing activities.

CEOTR's Wave Glider was readied to service the Halifax Line — OTN's largest tracking array — and other sites where tracking stations are established, to ensure the infrastructure remained operational and to retrieve critical animal movement data.

"This significant investment by the Government of Canada is recognition of the outstanding research happening at the Ocean Tracking Network," says Alice Aiken, vice-president of research and innovation at Dalhousie. "OTN continues to lead the way in a rapidly-evolving ocean technology sector. Its work has changed our understanding of the natural world and is making a vital contribution to better management of the world's aquatic resources."

With the funding announced today, OTN will be able to:
Continue to maintain infrastructure and operations
Continue to meet the growing demands of its Canadian and international user communities
Allow communication of data and outcomes in support of Canadian and international science and stewardship of global aquatic resources
Support Canadian marine technology companies that manufacture equipment for OTN

A full list of the funded projects and stories about the facilities are available online at innovation.ca