Dalhousie has a long history of celebrating excellence. This year, like past years, Dal is recognizing those teachers across the university who exemplify excellence in teaching and pedagogy, and innovation in curriculum and academic programs. An important part of Dalhousie's commitment to excellence in teaching is celebrating the work of faculty, instructors, and graduate students through its university-wide teaching awards.

"Excellence in teaching has been foundational to our institutional identity throughout our history," says Frank Harvey, provost and vice-president academic (acting) "And while we are unable to come together in person to celebrate the contributions of these accomplished individuals, I hope you will find a way to join me in acknowledging and congratulating this year's recipients."
For more information on the awards, visit the Centre for Learning and Teaching website.

Dalhousie Alumni Association Award of Excellence for Teaching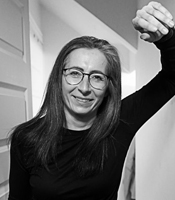 Jennifer Stamp, Department of Psychology and Neuroscience

Dr. Stamp, University Teaching Fellow, Department of Psychology and Neuroscience, is this year's recipient of Dal's top institutional award for teaching. Dr. Stamp is honoured as a teacher with a sustained record of teaching excellence over decades. She is recognized for her innovative method of identifying challenging concepts in an online environment through the creation of the Tricky Topics video series to aid student learning. Her use of music to create the Syllabus song — a particularly inventive tool to ensure engagement with the syllabus — has placed her as a trailblazer in student engagement and teaching at Dalhousie.
Academic Innovation Award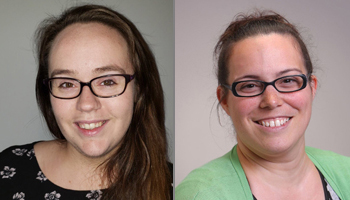 Angela Crane, Department of Chemistry
Jennifer MacDonald, Department of Chemistry

Drs. Crane and MacDonald, coordinators of Dal's First-Year Chemistry Program, are jointly being recognized for their innovation over the past three years in developing new teaching strategies as a central piece of technology used to facilitate these changes is the Remark® Office OMR software. Their application of pedagogic studies and principles, and careful evaluation proves their work is not merely theoretical. In particular, the methods developed are of significant contribution to education in Chemistry and could be adapted to other fields. Their focus on collaborative, technology-enabled approaches to support learners is both innovative and admirable.
Early Career Faculty Award of Excellence for Teaching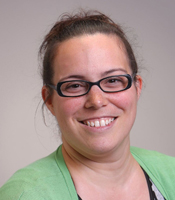 Jennifer MacDonald, Department of Chemistry

This award is presented to early career faculty with between three and ten years of teaching experience in their current role. Dr. MacDonald, a first-year Chemistry instructor, is being recognized for her commitment to each and every student, while running a top-notch chemistry lab program. She has consistently displayed outstanding leadership in teaching and innovative approaches in teaching and student assessments. Dr. MacDonald's strong commitment to improving the quality of teaching within her faculty is admirable, and her outstanding guidance and mentorship to junior faculty and teaching assistants is gratefully appreciated.
Award for Excellence in Education for Diversity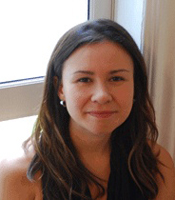 Amy Bombay, School of Nursing

Dr. Bombay, associate professor, School of Nursing, is this year's recipient of the Award for Excellence in Education for Diversity. Dr. Bombay is being recognized for her breadth, depth and scope of the impact she has had on students, the university, communities, and at national and international levels through research, scholarship, teaching, mentorship and leadership. Every facet of her work benefits and empowers Indigenous communities, particularly relating to health and equity. It is clear the lasting and meaningful influence she has with students, fellow researchers, and colleagues, with respect to enhancing awareness and understanding of the determinants of health, the intergenerational impact of residential schools, racism, social inequities, and trauma. Dr. Bombay's work is contributing to real-world change and is reflective of Dalhousie's core value of equity, diversity and inclusiveness.
Contract and Limited-term Faculty Award for Excellence in Teaching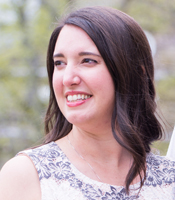 Rebecca Spencer, School of Health and Human Performance

Dr. Spencer, an instructor and internship coordinator, Health Promotion, has demonstrated an impressive approach to using online learning resources to help students engage in their learning and allow for greater accessibility. She has demonstrated educational leadership in her roles as internship coordinator and honours coordinator and displays a strong willingness to adapt to student needs on their quest for learning. With this award, Dal celebrates Dr. Spencer's student-centred, evidence-based approach to improving her own teaching, and supporting and encouraging students to learn from their own experiences and knowledge, while modeling the same behaviour in her own work. 
Sessional and Part-time Instructor Award for Excellence in Teaching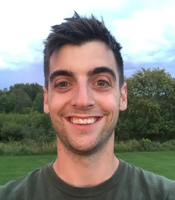 Paul Manning, Plant, Food, and Environmental Sciences

An active instructor since September 2016, Dr. Manning consistently demonstrates a student-centred, evidence-based approach to teaching. As we move ahead with embedding EDI (equity, diversity and inclusion) in curriculum at Dalhousie, the immediate emphasis that he puts on EDI is inspiring. His ability to connect with and support students not only with the material that they learn in his classes, but the way they feel empowered to learn and committed to their education. He is continuously exploring new and better ways to engage students through technology and technique and serves the wider public through his work with groups such as the Nova Scotian garden clubs and climate groups, and annual activities such as Seedy Saturday and BioBlitz.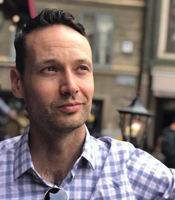 Brad Congdon, Department of English

Dr. Congdon has been teaching at Dalhousie for nearly a decade. He is referred to as a teacher of 'uncommon distinction'. He is forthright in his motives to embed EDI in curriculum by making make clear statements regarding EDI through intentional UDL (universal design for learning) in his teaching. Although some content addressed in some of his courses are sensitive in nature, his students report feeling accepted, encouraged to think critically, and engaged in the material in his classroom. He explores new and better ways to engage students through technology and technique, and his use of TopHat to engage with students' understanding of the material in real-time is admired.
President's Graduate Student Teaching Award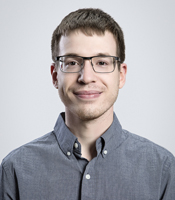 Joseph Tassone, Department of Chemistry

Joseph Tassone is described as one of the most trusted and dependable Teaching Assistants at Dalhousie, able to think on his feet, especially in a large student tutorial, and always prepared for anything. Students have been inspired by his enthusiasm, knowledge, and kindness that welcome them to the field of chemistry. While also pursuing his PhD, he has volunteered in various outreach initiatives with elementary and high schools to mentor and encourage young people in chemistry.