Of all the front-line workers stepping up around the globe to help out in the fight against COVID-19, perhaps none have been called upon quite so often as Cuba's medical personnel. In recent weeks, at least 24 countries — from Italy to South Africa — have requested and received assistance from Cuba, which has a team of 2,300 emergency medicine specialists. The Latin American country's record on controlling the deadly virus has been exemplary, with 1900 confirmed cases and 79 deaths for a population of 11.2 million.
 
To better understand why Cuban docs are in such high demand and their most recent efforts in the response to COVID-19, we spoke to John Kirk, a professor in Dal's Department of Spanish and Latin American Studies. Dr. Kirk, an expert on the history of the country's humanitarian efforts and its medical internationalism, had the opportunity to be embedded with, and observe, Cuba's Henry Reeve medical emergency brigade in El Salvador 10 years ago after that country was hit by a hurricane.

How did this all start?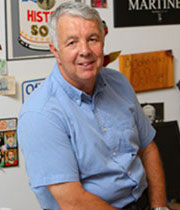 The first Cuban medical mission was in Chile in 1960, following an earthquake. Since then, the Comprehensive Health Programme has provided basic medical coverage to scores of developing countries. Through the Latin American School (ELAM), which 25,000 doctors from 115 countries have been trained – free of charge for those students from developing countries.

Cuba now has 95,000 doctors, which is three times the amount of doctors in Canada (in a doctor-patient ratio). About nine years ago, following lengthy discussions about how to improve economic conditions, the Cuban government decided to start prioritising the exports of goods and medical services. As a result, almost a quarter of Cuban physicians are now working abroad – most in developing countries.

What is the Henry Reeve Brigade?

The Henry Reeve Brigade was established in 2005 in response to an earthquake in Pakistan, and included 2,400 doctors and nurses. It was named after an American who fought in the first war of independence (1868-1878) against Spanish colonialism.

Today, the Brigade consists of several thousand specially-trained doctors, nurses and technicians who have assisted with the response to natural emergencies in over 30  countries.  People may remember the Ebola epidemic in West Africa.  The WHO requested support, and Cuba was the first country to respond—in all some 256 specialists.

Roughly 2,300 Cubans, who are part of the Henry Reeve Brigade have gone to a variety of countries in the last month, including Italy, Andorra, Qatar, Mexico and South Africa to help respond to the COVID-19 pandemic. It's the first time they have been deployed in Europe. Many people are realising how severe this problem is, and the Cubans have got a surplus of medical personnel that are very, very well-trained in difficult circumstances, so they are easily able to adapt.  

The Brigade has been invited into these countries, and after being briefed on what is needed (which may differ from country to country), they deploy from there, and stay until the task is completed.

What is the motivation?

Cubans are socialized to give back to others, and support the collective. The Preamble to the Cuban Constitution states that they have an obligation to share their resources, especially with Latin America and the Caribbean.  They also put an emphasis on preventative medicine. The funding they receive is on a sliding scale that is dependent on what countries are able to pay. Countries that are not able to pay are not expected to.  It is difficult for many people to understand this sprit of altruism—which in fact is profoundly rooted in the Cuban DNA.  Cuba has been sending medical brigades throughout the world since 1960, and at present has more medical staff working abroad than the G7 countries combined.  It is an astonishing, largely unknown, story that deserves to be told.