To "transition" means to move from one condition or state of being into another.

And that's just what Dalhousie began to do in the spring of 1970. As green shoots emerged from the soil and trees began to flower across Dal's campuses that April, the university experienced its own kind of growth with the launch of the Transition Year Program (TYP).

An eight-month program centred around building academic and critical-thinking skills, TYP provided opportunities for individuals lacking the usual educational qualifications to prepare for all aspects of academic life and gain access to university. What made TYP so special to so many was that it reflected the unique needs of racially marginalized communities nearby, focusing its obligations and resources squarely on helping individuals from those communities still suffering under the weight of historical wrongs — namely, African Nova Scotian and Mi'kmaq communities.

The program's launch 50 years ago this week was a modest, yet game-changing, step in the university's journey to becoming a true leader in equity, diversity and inclusion.

"It gives students value, not only as individuals, but as people linked to the histories of those communities," says Isaac Saney, TYP's director since 2014. "It empowers them and gives them a sense of self-worth and self-esteem. It challenges all the denigrations these communities have had heaped upon them."

Dr. Saney, who has been an instructor in the program for nearly 30 years, says TYP's success stems from the rigorous academic experience it offers, the financial support it delivers, and the rich sense of community it provides.
 
"When you become part of the TYP, you become part of what we call the TYP family, which stretches back to 1970," he says, noting there are about 20-25 students accepted each year. "You are a part of this family that has a very strong sense of community connection, a very strong sense of its history, a very strong sense of the struggles of the community."
Breaking the syndrome

That spirit has its roots in the program's founding, in part, by members of those communities.

One was undergraduate student, civil rights advocate and future lawyer Burnley "Rocky" Jones. Another was James Walker (shown below right with Jones in 2013), a graduate student in history originally from Toronto. They joined forces with members of the broader Black cultural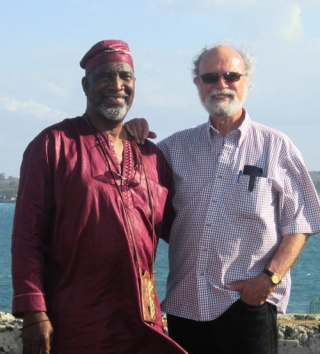 community as well as Mi'kmaw leaders such as Elder Noel Knockwood in the late 1960s to advocate for a transition-style program and found a university administration ready and willing to explore the idea.

A committee was set up by the university and a report produced that confirmed what many already suspected: very few individuals of African Nova Scotian and Mi'kmaq descent held university degrees.

Citing economic disadvantages and a "long history of discrimination and social injustice directed against both these peoples" and the "special need for university-trained people in this segment of the population," the report recommended a transition-year program be established at Dal with two long-term goals: the further development of leadership and self-help capacity within these communities and the alleviation of poverty through education.

Dr. Walker, who first met Jones at a civil-rights demonstration outside the United States consulate in Toronto in 1965, remembers reflecting on the goals at the 20th anniversary of the program in 1990.

"Rocky and I were both speaking and we both said, quite independently, that if we knew it would last 20 years, we'd have done something else," says Dr. Walker, now a professor of Black Canadian history at the University of Waterloo. "We didn't think we were starting another institution. We thought we could abolish racism or break the syndrome that was keeping kids out of school."

Now, as TYP turns 50, he's had to confront the reality that the racism they were trying to dismantle then still exists.

"Black and Indigenous kids are still being shunted into non-academic programs or discouraged from staying in school or convinced that there's no job for them anyway, so why bother getting an education," he says. "Those syndromes are still present. So TYP is still necessary."

When Dr. Walker visited Dal last fall to take part in a celebratory event marking the 50th anniversary of TYP, he got to see first-hand just how impactful and necessary the program still is and how grateful the people who have been through it are.
'I have to admit, I cried'

Those people include Tyla Johnson, who just finished the program this spring after a year of extreme personal highs and lows.

A single mother of three, the 43-year-old — born and raised in East Preston — first heard about the program after returning to Nova Scotia from Ontario a few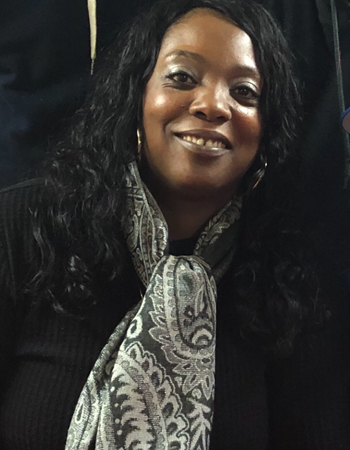 years ago. Having had her first child at 16, Johnson found herself pulled into the working world out of financial necessity and with few avenues for academic advancement.

Even though Johnson completed a community college diploma in social services in Ontario years ago, when she finally set out to embark on her dream of going to university last year after decades of raising her children, she did so with the odds stacked against her.

First, there were the naysayers.

"A lot of people told me I couldn't do it and told me I was too old," she says. "But that was also motivation because I was like, 'You know what, I'm going to prove you wrong.' I was determined to show, even though it was hard, that it's never too late."

Johnson also suffered anxiety about not being able to work because she was going to be in the program, which — with six full courses — requires a lot of time and energy from students. While TYP does provide financial support for its students, it wasn't enough to prevent Johnson from suffering misfortune when she and her 17-year-old son were separated from each other after becoming homeless in December.

"He was living somewhere else because there are shelters that won't take a 17-year-old son with a female as he's too old, so we were separated since December," she says. "It was challenging, and it was hard."

Still, even with all these setbacks, Johnson rose to challenge and finished the year with straight As and an acceptance into Dal, where she hopes to eventually pursue family law.

"To receive that phone call, I have to admit, I cried, because it was a hard year," she says, adding that she and her son finally moved into a new home just last week.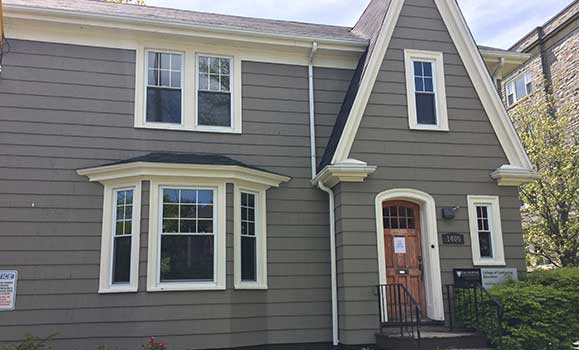 She credits TYP's support system — including the program's dedicated physical space on Studley Campus, affectionately known as TYP House (shown right) — for giving her a place and space where she felt she belonged as she navigated the ups and downs of the past year.

"When they tell you that you are part of the TYP family, they definitely mean that you are a part of the TYP family," she says. "I went through a lot of personal struggles outside of school that I wouldn't have been able to continue the program without the support of the TYP family. I'm very grateful and appreciative of that."
Changing lives forever

Others who have passed through the program over the years share similar sentiments.

For Lisa Robinson, now an Indigenous education officer at the Nova Scotia Human Rights Commission, TYP opened the doors to a BA, BEd and graduate school.

"TYP was the precise moment that my education experience changed," she says.

Most students who successfully complete the program, like Robinson, go on to pursue degrees at Dal. Many end up bringing their learning back to help others by becoming leaders in their communities, something Dr. Saney notices when he visits various communities around the province.

"I can't express enough how this program impacted my life forever," says Eric Christmas (B.A, M.Sc. '89), a graduate of the program who has become an influential Indigenous entrepreneur, community and business development advocate, and leader in renewable energy for Mi'kmaq communities across Nova Scotia.

Other grads have gone on to become federal human rights offices, RCMP officers, teachers, psychologists, policy analysts, social workers, architects, lawyers, university professors and more.
An historic contribution

Originally considered a pilot project by the university, TYP was eventually upgraded to the status of a department in 1982. In 1990, the program found a new home in Henson College, the predecessor to today's College of Continuing Education, and in 2000 further investment from the university. The university has continued to reaffirm its support for the TYP in recent years.

Before his death in 2013, TYP co-founder Dr. "Rocky" Jones — who went on to become one of Canada's most renowned civil rights leaders and lawyers — described the program as the most important initiative he had ever been involved in.

It was "deeply humbling praise coming from one of the singularly important figures in the struggle for social justice and equity in Canada," says Dr. Saney (shown below).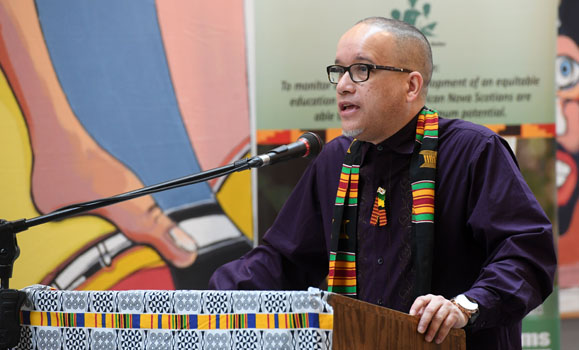 TYP's longevity speaks to just how valuable the program and its many dedicated faculty and staff remain to the university as it continues on that journey in developing a unified approach to diversity and inclusion.

"As Dalhousie embarks on a concerted program of diversity and inclusion, it bears underscoring that TYP has been the trailblazer," says Dr. Saney. "The challenges and difficulties that Mi'kmaq and African Nova Scotian learners face when undertaking post-secondary education still remain. The TYP has made a modest but, nevertheless, historic contribution to resolving and meeting these manifold and multi- faceted challenges. And in meeting these challenges, TYP graduates have been front and centre. This perhaps best epitomizes TYP's on-going legacy and mission."

If you or someone you know is in need of the guidance provided by Dalhousie's Transition Year Program, visit dal.ca/typ for more information.