Pediatric cancer patients should be revaccinated after receiving chemotherapy or face a higher risk of pneumococcal disease and chickenpox, researchers suggest in a new study that evaluated the immune response in kids with acute lymphoblastic leukemia (ALL).

Led by Dalhousie University's Canadian Center for Vaccinology, the research team found that 73 children who had been previously vaccinated and then treated for ALL had lower antibody levels than 78 control group participants against pneumococcal disease, tetanus, pertussis (whooping cough) and chickenpox.

These results concern the researchers because previous studies have shown that children with ALL after chemotherapy treatment are at much higher risk than healthy children of getting pneumococcal infections such as meningitis and sepsis, as well as chickenpox.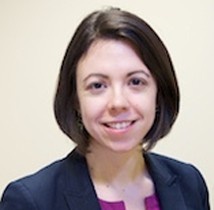 "There is so much for a parent to worry about when their child is being treated for cancer," says Dr. Karina Top (pictured), associate professor in the Department of Pediatrics at Dalhousie and researcher with the Canadian Center for Vaccinology. "Following treatment, they shouldn't have to worry about their child getting a serious infection that might have been preventable."

Uniform guidelines needed

The study results also highlight the need for uniform guidelines for post-chemotherapy vaccinations. A survey of pediatric hematology/oncology centres in Canada revealed that only 45 per cent of centres routinely recommend revaccination after chemotherapy.

"These findings argue for the need for, and benefit of, systematic revaccination of children of all ages following chemotherapy for ALL," states the paper, which was published this week in the journal Clinical Infectious Diseases.

"Nearly all participants with ALL had non-protective or undetectable antibody levels to one or more antigens, suggesting vulnerability to vaccine-preventable diseases following chemotherapy."

ALL is the most common form of childhood cancer and involves the blood and bone marrow. Treatment requires two to three years of chemotherapy, during which time children's immune system, including their ability to made antibodies to fight infection, is suppressed.

The study examined children aged four to 12 months at 10 sites across Canada who were treated with chemotherapy and then administered vaccines to protect against diphtheria, tetanus and whooping cough (DTaP). They also received a conjugate vaccine that protects against 13 types of pneumococcal bacteria. Blood samples were collected and analyzed roughly two and then 12 months after vaccination.

The team found that children treated for ALL had higher antibody levels (immunity) against pneumococcal disease and tetanus for at least one year after being vaccinated.

Findings in line with U.K., Australian recommendations


The results support current Australian, European and U.K. immunization recommendations for children who complete ALL therapy, which differ from Canadian and American practices – neither country recommends routine vaccinations after chemotherapy.

The team recommends vaccinations starting four months after chemotherapy in all children treated for ALL, regardless of age or previous immunization history. With communities experiencing outbreaks of vaccine-preventable diseases like whooping cough and measles in recent years, it is even more important to make sure children with ALL are protected.

"I am very pleased that the results of this important study provide us with the evidence to support the practice of revaccination after completion of treatment of childhood ALL," says co-author Dr. Vicky Price, a professor of pediatrics, hematology/oncology at the IWK Health Centre.

"I think these data will provide the foundation for a national guideline."
The research was supported by the Public Health Agency of Canada and Canadian Institutes of Health Research through the Canadian Immunization Research Network.