Dal researchers had a big night at the Discovery Awards Thursday night (November 21), winning in all major categories at the ceremony.
The awards, hosted by Halifax's Discovery Centre, are an annual event that recognizes talented individuals and outstanding companies that have helped to make Nova Scotia a leader in science, technology and innovation. This year, the event was co-sponsored by Dalhousie and Saint Mary's University. Dal's Faculty of Science and Faculty of Medicine sponsored the youth award (presented to Om Agarwal from Citadel High School), and the Dalhousie Medical Research Foundation sponsored the Innovation Award.
Get to know all the winners, Hall of Fame inductees Sultan Darvesh and Alexander MacKay, as well as all the other Dal finalists below.
Hall of Fame
Sultan Darvesh
Professor, Faculty of Medicine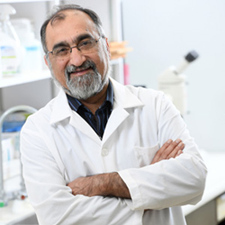 Dr. Darvesh is the Dalhousie Medical Research Foundation's Irene MacDonald Sobey Chair in Curative Approaches to Alzheimer's Disease. He has devoted his career to studying Alzheimer's disease, and along with his researchers, is developing a technology that diagnoses the disease in its early stages. He is also the co-founder and director of the Maritime Brain Tissue Bank, which was established to collect brain tissues and make them available for researchers who are trying to better understand the causes of dementia.
As a multidisciplinary clinician-scientist, Dr. Darvesh is fortunate in that research is not only a vocation, but also a beloved hobby. His multifaceted research program combines clinical and basic neuroscience. He has garnered global attention for recognizing the role of a specific enzyme, butyrylcholinesterase, in normal and diseased human brains. In this regard, he has mapped butyrylcholinesterase's impact on cognition and behaviour, and confirmed that it's distribution is altered in brains affected by Alzheimer's disease.
Alexander MacKay
Nova Scotia's Superintendent of Education from 1891 to 1927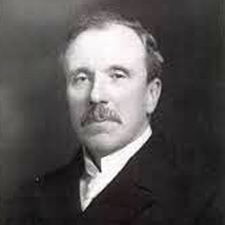 A distinguished educator, scientist, humanist, and Dalhousie alumnus, Alexander MacKay was the principal of Pictou Academy and shaped it as an acknowledged stepping stone to higher education. He took the philosophy he applied in Pictou to elevate science education across Nova Scotia.
His reason for an emphasis on training and materials for teaching science in the schools was a passionate belief in the positive impact that scientifically trained students would have on Nova Scotia's future economy. Another product of MacKay's legacy is the founding of the Technical University of Nova Scotia, which became DalTech in 1997.
Alexander MacKay was best known as a botanist. One of his innovations was a rural education program where students observed and recorded changes to local flora and fauna in their neighbourhoods. This phenological nature study is part of the Nova Scotia Museum and has been used by contemporary researchers for benchmark data for investigating climate change in Canada
Professional of Distinction
Graham Gagnon
Associate Vice-President Research; NSERC Industrial Research Chair in Water Quality and Treatment; Director, Centre for Water Resource Studies

Now in his third year five-year term in the NSERC/Halifax Water-funded  Industrial Research Chair in Water Quality and Treatment, Dr. Graham Gagnon is also the first engineering professor to be awarded a University Research Professorship at Dalhousie. Such a distinguished and award-winning career has established Dr. Gagnon as a world leader in clean water studies, working with both national and international organizations on a broad array of topics, from water technology to public policy development.
Over the course of his career in drinking-water research, he has attracted more than $35 million in funding as either principle investigator or co-PI. He has grown the Centre of Water Resource Studies, housing six professors in dedicated research space and with a complement of over 50 trainees and research staff. Recently he began working with Halifax Water to create a second chair. Within this highly multidisciplinary research area. Dr. Gagnon and his team are engaged in the development of new technology and analytics, social justice, and policy.
Emerging Professional
Barret Kurylyk
Assistant Professor of Civil and Resource Engineering & Canada Research Chair in Coastal Water Resources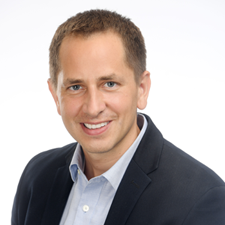 An award-winning researcher, Dr. Kurylyk investigates how water resources respond to climate change and other environmental disturbances. His work informs resource management and aquatic ecosystem monitoring and management protocols.
His aim is to achieve trans-disciplinary solutions to major water security challenges. He has collaborated with engineers, ecologists, physicists, climatologists, and geographers across the five continents. The quality and quantity of his research have made him Canada's most highly cited water resources engineer, hydrologist at his age or younger.  He has had impact on such diverse areas as improving wild Atlantic salmon habitat, measuring deep groundwater flows and hydrologic shifts using new methods, and predicting fresh groundwater depletion due to rising sea levels.
Innovation
Novonix

Novonix, a spin out of Dr. Jeff Dahn's lab at Dalhousie University, was started in 2013 by Dr. Chris Burns and Dr. David Stevens.
The company has a goal of bringing state-of-the-art battery testing equipment from the research lab to market success. Over the past five years, it has gained worldwide recognition, with customers in more than 14 countries. The company has since expanded, both in staff and in infrastructure and currently resides in Bedford, Nova Scotia.

Novonix offers cell testing services in their high precision charger test lab, sales of high precision cycler systems and accessories along with materials development and testing services. They are always looking for opportunities to help companies meet and exceed their lithium-ion battery related R&D goals.
Science Champion
Christine Chambers
Canada Research Chair (Tier 1) in Children's Pain and Professor, Pediatrics and Psychology & Neuroscience, Dalhousie University

As the Canada Research Chair in Children's Pain, and a Killam Professor in Dalhousie's Departments of Paediatrics and Psychology and Neuroscience, Dr. Chambers examines the role of developmental, psychological, and social factors in children's health, with a focus on children's pain. She is also the Scientific Director of Solutions for Kids in Pain (SKIP), a not-for-profit organization funded by the Networks of Centres of Excellence, which has a mission to improve children's pain management by mobilizing evidence-based solutions.
Additionally, Dr. Chambers spearheads the #ItDoesntHaveToHurt initiative for parents, which generated 150 million content views worldwide in just one year, trended nationally on social media several times, and won multiple national and international awards.
In August 2019, she was appointed as the incoming Scientific Director for the Canadian Institutes of Health Research (CIHR) Institute of Human Development, Child and Youth Health (IHDCYH). In this role, which is effective January 1, 2020, she will work with her community to identify research priorities, develop funding opportunities, build partnerships, and translate research evidence in policy and practice to improve the health of Canadians and people around the world.
Other Dal finalists


Professional of Distinction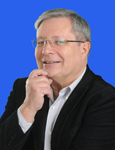 Stan Matwin
Canada Research Chair (Tier 1) at the Faculty of Computer Science, Director of the Institute for Big Data Analytics. Emeritus Distinguished Professor of Computer Science, University of Ottawa.
Dr. Matwin's research in Machine Learning – the area of "new AI" that brought about the recent breakthroughs in Artificial Intelligence – has contributed to him becoming renowned internationally. In 2013, he founded the Institute for Big Data Analytics at Dalhousie with the aim of creating a globally recognized centre of excellence in big data. Over the past five years, the Institute has supported more than 30 industry partners in using big data to make an impact and attracted and trained the next generation of researchers and practitioners in this area.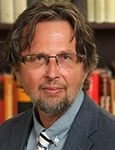 Stan Kutcher
Professor Emeritis, Department of Psychiatry
Senator Stan Kutcher, formally the Sun Life Financial Chair in Adolescent Mental Health and former director of the World Health Organization Collaborating Centre in Mental Health Policy and Training at Dalhousie University and IWK Health Centre, is a renowned expert in adolescent mental health and leader in mental health research, advocacy, training and policy. His work has ranged from clinical research to medical education innovations and he has developed and helped deploy innovative school mental health literacy and youth mental care capacity building programs in primary health care. He was appointed to the Senate of Canada in 2019.
Emerging Professional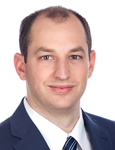 Chris Burns
President and CEO, Novonix Battery Testing Services, Inc.
Dr. Burns co-founded Novonix in 2013, after his PhD research at Dal uncovered worldwide demand for better research tools for rechargeable lithium-ion battery development. The practical application of batteries in daily life very quickly became an everyday preoccupation for him when the research he was working on with Dr. Jeff Dahn spun off into Novonix, which was co-founded with David Stevens, a research associate of Dahn.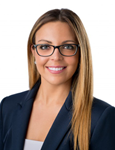 Stefanie Colombo
Assistant Professor, Faculty of Agriculture, Canada Research Chair in Aquaculture Nutrition
Dr. Colombo's research is helping to discover novel solutions to improve nutrition and aquaculture production, without harming the environment. vShe is focusing on identifying novel and sustainable nutrient sources in aquaculture feeds; improving the efficiency of these nutrients by balancing them optimally in the diet; and understanding how warming waters from climate change impact nutritional sources and their metabolism by farmed fish.
Innovation


Mara Renewables
Mara is a research and development firm. They plan to develop and continually improve upon our unique, patent protected technologies to become the preferred supplier of omega-3 fatty acids in human nutrition and related industries - but their overarching vision is to go even further. They aspire to become a leading developer of advanced, sustainable algae-based bio-products and in-doing so will support a cleaner and healthier future.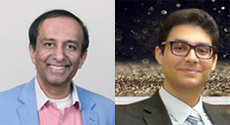 MYTech (Srini Sampalli and Steve Dafer)
Dr. Srini Sampalli and Steve Dafe are co-leading breakthrough research in the Emerging Wireless Technologies (MYTech) Lab, an offshoot of the Faculty of Computer Science. Together they are investigating the commercial viability of a product called EMPWRD (Enhanced Modular Platform for People With Rigid Disabilities), a platform that effectively connects aspects of brain-computer interfacing Internet of Things, and natural language processing. The product has the potential to help people who are paralyzed or who have lost their ability to speak – from locked-in syndromes such as ALS  disease or coma cases.
Science Champion
Emma Finlayson-Trick
Medical Student, University of British Columbia
Formerly a student in Dalhousie's Department of Microbiology & Immunology, Emma helped to establish Dal's first iGEM (International Genetically Engineered Machine) competition team, applying synthetic biology methods to projects from blueberries to porcupines. She also created a new student-led science communications blog, supported by PLoS Journals, called "Think of the PLoSibilities." The blog publishes student summaries of scientific articles for a readership in over 70 countries.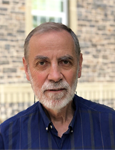 Stephen Payne
Senior Instructor, Department of Physics & Atmospheric Science
In 2008, Dr. Payne launched a popular school outreach program called Discover Physics Days, which has now become an annual event. Activities range from make-your-own holograms to a science on a sphere show that illustrates climate change. He is also an amateur astronomer, and readily shares his passion for the stars, making the viewing of major celestial events accessible to students and passers-by outside the Dunn building.