Close to 200 people came together last week to celebrate this year's Killam Scholars — the 126 recipients of Dalhousie's most prestigious award for graduate students and postdoctoral researchers.

The annual Killam Celebration and Luncheon provides an opportunity for awardees to come together from across the faculties to be recognized for their achievements and share their ideas.
Learn more: Killam Laureates website

"When you meet Killam Scholars, you get the sense that anything is possible," says Marty Leonard, dean of the Faculty of Graduate Studies. "They represent some of our best and brightest minds, and they go on to do truly inspiring things across every profession and in civil society."

For more than 50 years, Killam Trusts scholarships and fellowships have provided funding for more than 1,800 graduate students and postdoctoral fellows, allowing them to focus on their research unconstrained by financial burdens.

The Killam Trusts began in 1967 when a $100-million bequest by Izaak and Dorothy Killam funded endowments at five leading Canadian universities, with Dalhousie receiving the largest share. The Killams' initial gift to Dal has grown into an endowment valued at over $140 million.

A glimpse at what's possible

The luncheon provided a platform for five Killam Scholars to present research empowered by the Trusts.

The presentations revealed valuable work being done to solve societal, health and environmental issues.
Martha Paynter, a PhD student in Nursing, expressed the urgency of investigating the experiences of federally incarcerated women in Canada — something that's never been studied before. Political Science PhD candidate Adam MacDonald discussed how the U.S.A.'s current tensions with China and Russia can be traced back to strategic decisions it made following the Cold War.

Keara Boyce, a PhD student in the School of Communication Sciences and Disorders, explored whether gestures can facilitate stronger learning among children with Developmental Language Disorder.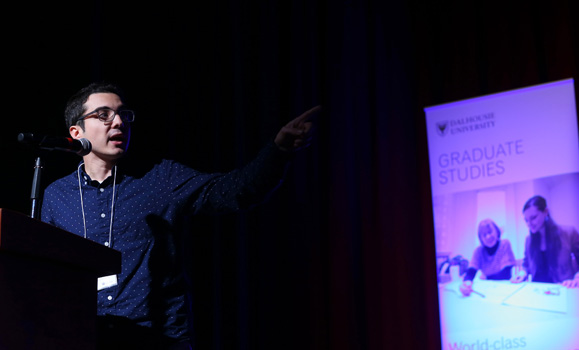 The final two presentations focused on sustainable energy. Alexander Louli, a PhD student in Physics and Atmospheric Science, described how his research into high efficiency batteries could lead to flying cars. Chris White, a PhD student in Mechanical Engineering, is studying how used lithium-ion batteries from electric vehicles can be saved from the landfill to power electricity grids.

A legacy of generosity

In her remarks, Dal's Interim President Teri Balser said the Killam endowment is fundamental to the university's mission to provide world-leading graduate education.

"The Killams understood that the future of the country was — and is — tied to the ability of our graduate students and researchers to devote themselves to the creation of new knowledge," said Dr. Balser.

"They knew that when researchers are freed from financial constraints, they focus on making the discoveries that improve the lives of citizens and fuel the innovations and businesses the country is built on."

Inspired by this legacy, Dal recently launched the Killam Alumni Fund to raise further support from generous donors to supplement the funding Killam Scholars receive. The funds will allow the scholars to pursue global connections and enriched opportunities that further their research goals. 

MEET THE SCHOLARS

At the Killam Celebration we talked to some of Dal's current scholars about their research and the impact they would like it to make.
Natalie Ash, Industrial Engineering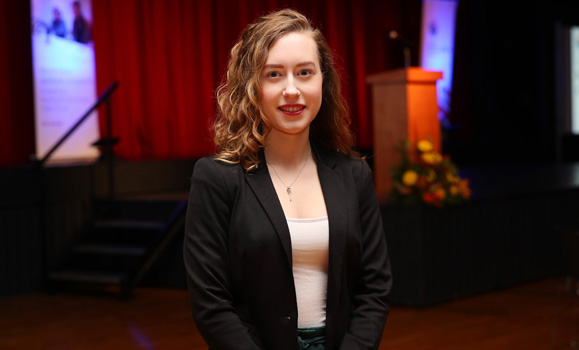 Enrolled in a Master of Applied Science in Industrial Engineering, Natalie Ash says that the Killam scholarship "allows you to focus on what you want to do," which in her case is improving the efficiency of health care.

"I'm working with the Dartmouth General Hospital to look at in-patient flow, how patients utilize the beds, and how we can be more proactive rather than reactive in the health care system."

Chioma Abuba, History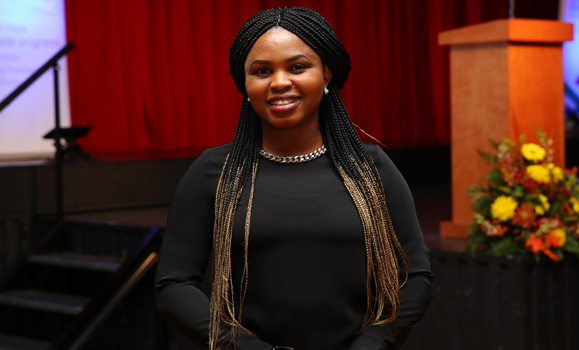 After completing a master's degree in her home country of Nigeria, Chioma Abuba says she wanted to go abroad to continue her studies. Professors in Dal's history department encouraged her to apply for the Killam scholarship, which has allowed her to research ethnic identities in her native country.
"I want to contribute my voice to the burgeoning literature on ethnic identities, which I believe is a major factor in global history and global international relations – we see the resurgence of ethnic nationalism, and Nigeria has had its fair share."

"My aim is to show that ethnicities are historical processes," she continues. "They are not natural. They are real, but they can change, and if we understand it, we can better manage our differences."

Evans Monyoncho, Postdoctoral Fellow, Chemistry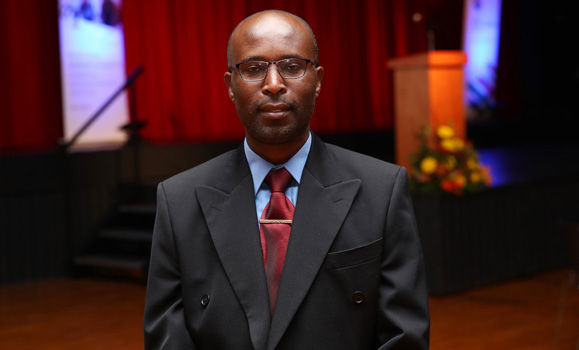 After completing his PhD in chemistry at the University of Ottawa, Monyoncho is excited to start working on a project to reduce the amount of nitrogen in ammonia. "Ammonia is a critical element of fertilizers, which are used in agriculture to produce food," he says. "More than 50 per cent of the world's population directly depends on food which comes from fertilizers."

"The process used to produce ammonia is not environmentally friendly – it emits CO2. The goal is to develop a greener process for ammonia production."

Franz Heubach, Mechanical Engineering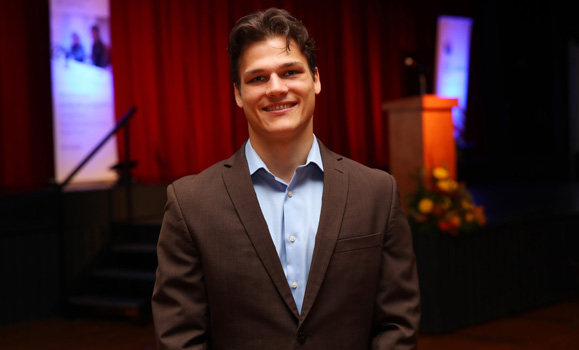 The German-born, Annapolis Royal-raised Heubach started his Master of Applied Science this fall. His research specializes in autonomous underwater navigation. "We take underwater vehicles and give them the ability to passively navigate," he explains.

"I'm looking at developing a sort of passive sensing, something like gravity or a magnetic field, and applying that to navigation."

Felicia Vachon, Biology


Felicia Vachon's work focuses on the culture of sperm whales, and involves extensive time at sea. "I look at how their societies are organized, and how different cultural groups interact with each other," she says. "As a graduate student, I want to spend all my time doing my research. The Killam scholarship allows me to focus on my studies."