Eight researchers from Dal are receiving new funding to acquire the cutting-edge tools needed to conduct world-class research. On Monday, August 12, The Honourable Kirsty Duncan, Minister of Science and Sport, announced an investment of more than $61 million for 261 projects at 40 universities across Canada.
Dal researchers Francesca Di Cara, David Kelvin, Denys Khaperskyy, Sandra Meier, Eric Oliver, Rita Orji, Qiang Ye and Israat Haque were included in the national announcement, and will receive a total of $1,066,597 in funding for their innovative research projects.
"Researchers in Canada know that cutting-edge tools and labs are necessary to make discoveries and innovate," says Minister Duncan in a news release. "That is why our government is announcing funding for the infrastructure needs of Canadian researchers. Their ground-breaking contributions to science and research have an enormous impact on the breakthroughs that help make our visions for a better future a reality."
In addition to the funding received from the Canada Foundation for Innovation, John R. Evans Leaders Fund, Drs. Kelvin, DiCara, Khaperskyy, Meier, Orji and Ye also received matching funds from Research Nova Scotia, while Dr. Oliver received matching funds from provincial funds contributed to the Canada First Research Excellence Fund (through the Ocean Frontier Institute) and Nova Scotia Labour and Advanced Education.
Highlights of successfully funded projects: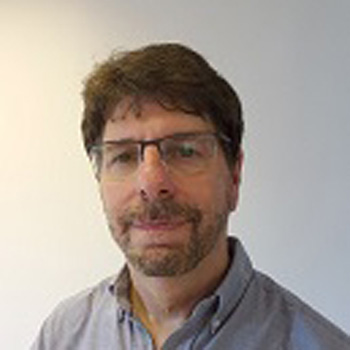 David Kelvin
Professor, Faculty of Medicine
Project: Synthetic Influenza Vaccine Infrastructure
Globally, each year it is estimated that seasonal influenza causes 300,000 – 500,000 deaths, and 3-5 million severe cases requiring hospitalization.
Even though the best way to prevent serious influenza disease is through yearly vaccination, the flu vaccine has limitations. Due to the emergence of new influenza viruses and rapid mutations in circulating influenza viruses it is difficult to predict what flu viruses will circulate during the next flu season.
There is an urgent need to create better vaccines. Dr. Kelvin is aiming to establish a synthetic influenza vaccine experimental unit that characterizes newly emerging influenza strains, in addition to designing and testing the next generation influenza vaccines that protect against multiple strains for several years.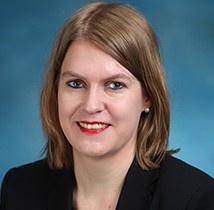 Sandra Meier
Associate Professor, Faculty of Medicine
Project: Social Interaction and Youth Mental Health
Most mental disorders have their first onset before early adulthood. Currently, one in every four-five youth suffers from a mental disorder, but very few of those youth affected receive adequate mental health care.
Difficulties in social interactions have been shown to play an important role in the development of mental disorders, but also in recovery and long-term remission. In recent years, social media has changed the way we socially connect; however it is still unclear how social interactions via social media affect mental health.
Dr. Meier and her team are aiming to launch a large online health initiative examining effects of both face-to-face and online social interactions on mental health in youth. Their research will focus on answering the following questions 1) Can we identify youth at risk for mental disorder based on their social interactions? 2) Do social interactions predict how successful the treatment of youth with mental disorders will be?
This unique study will provide important clues to improve the quality of life in youth.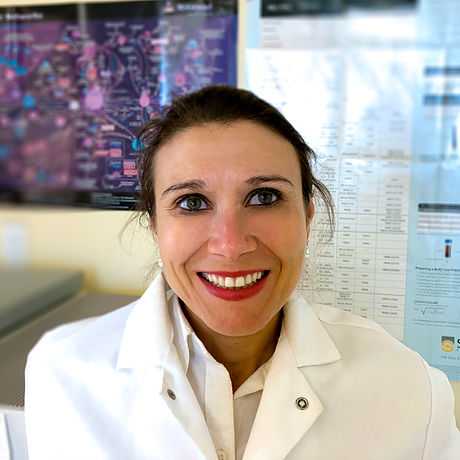 Francesca Di Cara
Assistant Professor, Faculty of Medicine
Project: Peroxisomes as signal platform in innate immunity
Organisms require an efficient and tightly controlled immune system to defend against infection and cancer. Scientists have recently discovered that the method by which cells use energy (metabolism) is also important in signaling to the immune system. There are structures in cells called peroxisomes, which control important processes in metabolism, like how cells use fats and remove toxins. It has been previously shown that peroxisomes are critical in activating the first line of immune defense against bacterial infections. This opens up a new era of investigation in the field of immunity.
Dr. Di Cara's research will define how peroxisomes regulate immune defenses. This will include investigating:
1)    How peroxisomes contribute to changing immune cell metabolism
2)    What processes control peroxisomes and/or act with peroxisomes in immune tissues
3)    And how peroxisomes work in patients with immune diseases or cancer
Her findings will help advance the understanding on how the immune response and peroxisomes interact, and allow for the possibility of new targets for therapeutic intervention for immune diseases and cancer.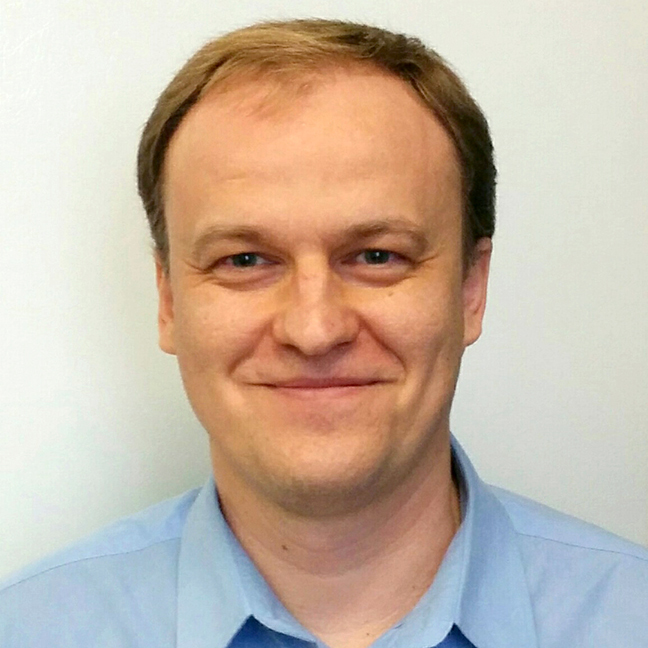 Denys Khaperskyy
Assistant Professor, Department of Microbiology and Immunology, Faculty of Medicine
Project: Functional characterization of RNA granules in cellular stress responses and innate immunity
The long term goal of Dr. Khaperskyy's research is the development of new host-directed antiviral drugs. This requires detailed understanding of virus-host interactions at the molecular level and the mechanisms employed by viruses to suppress intrinsic antiviral responses deployed by infected cells.
His current research focuses on stress granules (SGs) - temporary organells that can form in virus-infected cells as part of the host's intrinsic defense mechanisms. He aims at defining the function of SGs in innate antiviral responses and cell physiology in general, and testing SG-inducing compounds for their potential as host-directed antivirals. While viruses, including influenza, mutate rapidly and often become resistant to direct-acting antiviral drugs (like Tamiflu), the resistance to host-directed antivirals is less likely to develop and will extend treatment options for infectious diseases.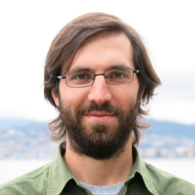 Eric Oliver
Assistant Professor, Faculty of Science
Project: Coastal Labrador Ocean Modelling and Observing System
Labrador has experienced significant climate change recently, including an air temperature rise of 2 degrees Celcius since 1993, and a loss of nearly 75% sea ice cover since 1968. Loss of landfast ice, and changes in the seasonal timing of freeze and break-up, is of particular importance due to its critical use for winter travel and as a platform for fishing and harvesting marine animals.
The goal of Dr. Oliver's research is to establish a world-class research program enabled by the Coastal Labrador Ocean Modelling and Observing System (CLOMOS), which would be based out of Dalhousie. CLOMOS will have two research themes focused on the Labrador region: 1) Develop accurate, numerical ocean modelling capabilities for the region in order to understand past variability , develop forecasting capability, and constrain future climate change estimates, and 2) Establish regular, long-term monitoring of the coastal ocean with significant collaboration with local communities.
This will help ongoing efforts to understand long-term ocean climate change in the region and to effectively manage vulnerable marine ecosystems and resources.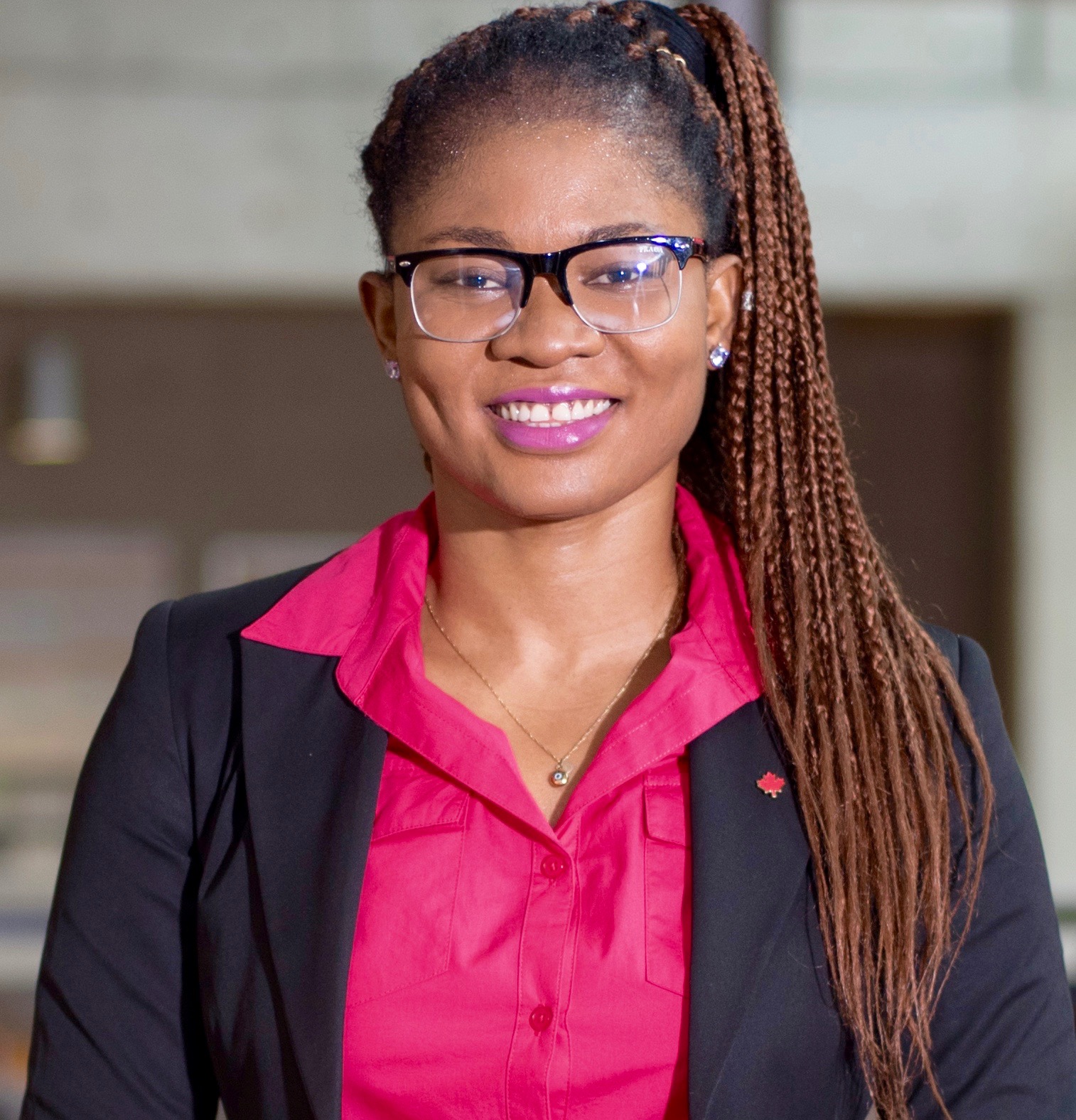 Rita Orji
Assistant Professor, Faculty of Computer Science
Project: Persuasive and Adaptive Systems Infrastructure
Interactive systems that aim to motivate people to adopt behaviours and actions that are beneficial for them and their communities are attracting the attention of governments, practitioners, and researchers. Persuasive Technologies (PTs) are interactive systems designed to motivate desirable behaviours such as physical activity. But, in order to be effective, PTs need to be personalized to a user's motivational state and behavioural context.
Dr. Orji's research will focus on the development of novel mechanisms for personalizing and adapting PTs; and the application of these mechanisms in the design and evaluation of personalized PTs that can integrate into users' daily lives to motivate and support beneficial behaviours.
This research will lead to technological advances in the area of adaptive systems design, helping Canada maintain a leading role in this emerging field.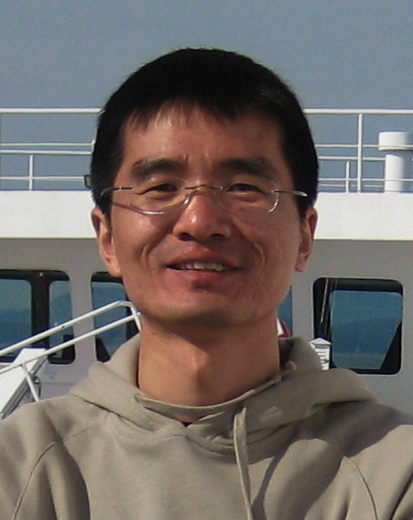 Qiang Ye and Israat Haque
Faculty of Computer Science
Project: Mobile and Software-defined Network Infrastructure  
The central role of the Internet in modern society creates challenges of efficiency, flexibility, and security, especially as usage intensifies due to the proliferation of mobile devices and the Internet of Things.
Wireless network-based technologies such as IoT and Mobile Cloud Computing (MCC), introduce new challenges; in particular, shifting locations and hardware constraints can lead to degraded localization capability and network security. The static architecture of the Internet is decentralized and complex, which leads to little flexibility and difficult diagnosis.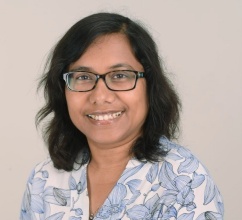 Software-defined Networking (SDN) is a promising solution to the problems of scale and heterogeneity. SDN decouples network functions from hardware, such as routers and switches, which allows a network designer to redesign a network according to current needs.
The research being done by Dr. Ye and Dr. Haque will address two themes: 1) The localization of mobile IoT devices and security of MCC, and 2) the efficient and autonomous network monitoring framework design in SDN.

The resulting algorithms, protocols, and architectures will be utilized in many applications, such as data centers, cloud networks, smart cities, e-business, and defense.

For a complete list of John R. Evans Leaders Fund recipients, visit the Canada Foundation for Innovation website.