Older Canadians who identify as LGBTQ+ face a dilemma others don't if they consider a long-term care facility in their later years: whether to go back into the closet or not.

A new study led by Dal researcher Jacqueline Gahagan aims to uncover common concerns among older LGBTQ+ Canadians considering long-term care and other housing facilities for seniors. The study hopes to identify potential solutions to make them more comfortable should they do so.

"It's unclear to people who are older and gay whether it's safe for them to be out or not in long-term care facilities or nursing homes," says Dr. Gahagan, a professor in the Health Promotion Division in the School of Health and Human Performance at Dal.

"The fear is if they go into a facility that is not affirming of their sexual orientation or gender identity, that may become the final closet in that they will spend the last years of their lives — being closeted or forced back into the closet because they are living in homophobic, non-affirming space," she says.

Dr. Gahagan's research project, funded by the Social Sciences and Humanities Research Council in partnership with the Canadian Mortgage and Housing Corporation (CMHC), frames housing as a key determinant in health for LGBTQ Canadians – in this case, for the growing pool of LGBTQ+ baby boomers (born between 1946 and 1964) heading into their older years.

"They have lived their entire lives navigating the health-care system, education system, housing systems, employment systems, to ensure that they don't get further discriminated against," she says.
Filling the knowledge gap

The federal government flagged LGBTQ+ seniors' housing needs in the fall of 2017 as part of a 10-year, $40-billion National Housing Strategy. Dr. Gahagan's research signals an important step forward in addressing the knowledge gap that currently exists on the issue.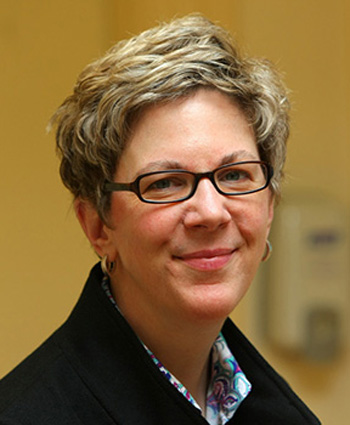 "We don't really have good baseline data," she says.

Dr. Gahagan's one-year grant consists of three parts, including a scoping review of existing housing policies and programs across the country, an online survey to identify key housing issues, and a series of focus groups with LGBTQ+ seniors.  

The focus groups will take place in five Canadian cities this November — Halifax, Ottawa, Winnipeg, Calgary and Nanaimo— to reflect on what was learned in the scoping review and online survey and to prioritize key issues going forward in the development of a larger 5-year SSHRC grant that will look at intergenerational justice in housing for both older and younger LGBTQ+ Canadians

Dr. Gahagan has already been encouraged by CMHC to apply for a second phase of the project, which will aim to mobilize some of those findings into policy changes.

Housing policy and programming changes are needed in order to address the unique concerns of LGBTQ+ Canadians, particularly those with more complex health needs. These changes may  help people like an older lesbian Dr. Gahagan knows who is paralyzed from the neck down and is fearful of the treatment she could receive if her sexual orientation becomes known in her longterm care facility.  

"Her fear was if she went into a care facility where someone was incredibly homophobic because of religious issues or ideological issues, they might leave her unattended in her chair or  bed.

"She said to me, 'I don't want to risk the person who is caring for me to abuse me, so I'm just never going to talk about my sexual orientation because I don't want to take that risk that I'm going to get inferior care,'" says Dr. Gahagan.
Creating tangible change

Dr. Gahagan's current research builds on her earlier research on similar issues in the European Union. She also hopes  research out of the United States will shine a light on why this issue matters and allay any fears government might have currently about investing in LGBTQ+ housing needs.

"It is a bit of a tricky choreography between explaining to decision-makers why this is a human rights issue and why housing is a key determinant of health that needs to reflect the spectrum of people who are looking for safe, affirming housing," says Dr. Gahagan.

The hope is that, eventually, standardized policies will be in place to help ensure the safety and comfort of LGBTQ+ individuals. Massachusetts, for instance, has adopted required training in LGBTQ+ sensitivities for everybody in the state who works in long-term care facilities.

"That's the kind of stuff that I think is a tangible policy change that we could actually make."