When Ottawa announced last year that Canadian peacekeepers would deploy to Mali in western Africa, Dalhousie researcher Andrea Lane set off on a mission of her own to learn more about Canada's contribution to the international effort.

The Political Science PhD candidate was curious about how many women might be included in the Canadian contingent and whether it would meet a United Nations goal to have females make up at least 15 per cent of the military peacekeeping force.

Lane, a Political Science student, found that Canada hadn't met the target, coming just shy of it at 14.9 per cent.

But it also raised a series of questions for her around gender roles in the military: were women being recruited as peacekeepers because they are thought to be more nurturing, approachable and conciliatory? If so, how was that affecting female soldiers on peacekeeping missions?

Fitting into roles


What she began to find from her initial research was that some women suppress their femininity to fit into a male-dominated military culture, while being encouraged to play up stereotypical feminine traits that are assumed to make them more effective at peacekeeping.

"Female soldiers go to great lengths to sort of not necessarily masculinize themselves, but really kind of make themselves gender neutral to better fit into the masculine institution that is the Canadian Armed Forces," she said.

"There is an assumption that women are naturally better suited to peacekeeping because we are more agreeable, less aggressive and more likely to seek out interaction with the local population and those assumptions are really about female socialization."

The 15 per cent target was part of the Elsie Initiative, a Canadian-led program announced in 2017 to increase the number of uniformed women in UN peacekeeping both in the military and the police.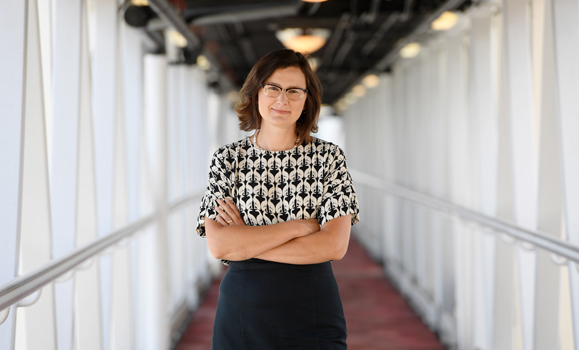 Lane says the UN also wanted to attract more women to peacekeeping in the wake of widespread allegations of sexual violence by UN peacekeepers.

"So, there is this way of instrumentalizing women as being less sexually violent, but also that women are going to provide a behavioural check on their male colleagues," she said.

Gendered expectations


Lane will spend the next year as an instructor at the Canadian Forces College in Toronto. For her dissertation research, she will be talking to female soldiers about their own sense of gender and femininity, and gender relations within the Canadian Armed Forces. She will try to determine if there a disconnect between the aims of the Elsie Initiative and the women who are expected to carry out the policy.

She says her field of study is uniquely focused on the Canadian Forces, but that similar research on "gendered expectations" for female peacekeepers has been done in some Nordic countries and in South Africa.

"They're finding there's a gender mismatch between the aims of the UN policy to have more female UN peacekeepers and the way the female soldiers interact with their male peers on peacekeeping missions," she says.

Also, they have found that the assumption that women would be more likely to engage with a local population is not being borne out by empirical research on other peacekeeping missions. For an example of how gendered initiatives to increase the number of women soldiers have played out, Lane has looked at so-called female engagement teams in Afghanistan.

Exploring the Canadian context


Lane says these were designed for societies in which men and women were strictly segregated so female soldiers could search women and engage with them where men couldn't.

Burt the research is finding that that sort of gender-segregated activity is causing male soldiers to be more protective of their female colleagues.

"In effect, the female soldiers are being re-gendered as women by these female engagement teams and their male colleagues are ceasing to see them as soldiers and starting to see them as women in need of protection," she says.

"So, there are these really fascinating gender effects going on and I just want to know more about how they're going on in the Canadian case."