The atrium of the Steele Ocean Sciences Building was packed with families last Saturday as the Atlantic Science Links Association (ASLA) recognized the achievements of more than 35 junior high students at an awards ceremony.

ASLA held its first Junior High Science Contest for students in grades seven, eight, and nine on April 24th. ASLA's contest — the first of its kind in Nova Scotia — spurred interest from 1,957 students from 29 schools across the province.

Awards were presented to the 10 top-scoring students at each grade level, with the top 3 highest-scoring students awarded cash prizes in addition to a certificate.

The contest was funded by Dalhousie University's Faculty of Science, Engineers Nova Scotia, and NSERC, with the aim to encourage students to consider future study and career opportunities in the sciences.

Dr. Arunika Gunawardena, president of ASLA and professor of Biology at Dalhousie, welcomed the families to the ceremony and noted her inspiration for starting the contest.

Dr. Gunawardena says she became interested in community science opportunities for youth and was surprised to discover that there were no science contests in all of Nova Scotia.

"We want to challenge our students," Dr. Gunawardena said, adding that she was amazed by not only the level of interest in the contest, but the success of the youth. "We are very proud of our students."
Dal Biology professor Arunika Gunawardena, president of  Atlantic Science Links Association, and Rajesh Rajaselvam, executive director of ASLA and also a faculty member in the Department of Biology.
Words of encouragement

Chris Moore, dean of the Faculty of Science, provided wisdom for the young students. He addressed current global issues within his opening remarks, encouraging the youth in attendance to take action to protect our oceans and combat climate change.

"The best way to meet these challenges is with the sciences," Dr. Moore noted, adding that we must discover new scientific findings if we wish to achieve a sustainable means of living.

Andy Fillmore, Halifax's Member of Parliament also spoke to the audience, expressing his excitement for the students and "tremendous faith in these young Canadians."

Invited speaker, Jaime Wertman, a PhD student from the Department of Microbiology & Immunology in the Faculty of Medicine delivered an inspirational talk on "How I learned that I have always been a scientist."
 
Rajesh Rajaselvam, executive director of ASLA and faculty member of Biology at Dalhousie, delivered thanks to the hardworking and enthusiastic board members, officials, administrators, admin assistant Clare Snow, and volunteers for making the contest and this event possible. He highlighted their contribution in fulfilling ASLA's dream to invest science in youth in N.S. and make a brighter generation.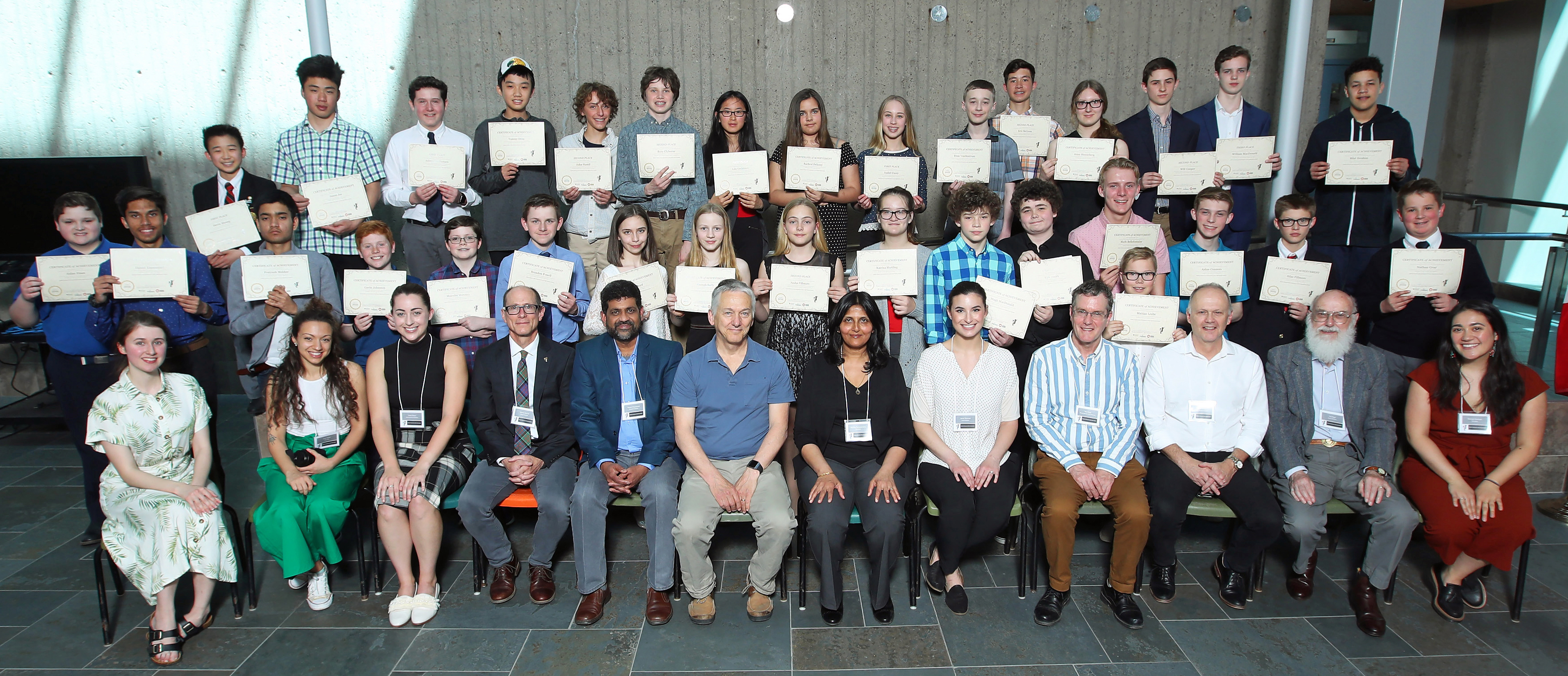 The faces of the future

Mattias Leslie of Armbrae Academy received one of the highest scores of his seventh-grade division. Making his way to the stage in confident strides, Mattias beamed as he was handed his certificate.

When he isn't in school, he spends his time practising piano and attending gymnastics lessons. His lifelong dream, however, includes a career in the sciences.

"I want to go to Citadel High and then the University of Waterloo. I hope to become a mechanical engineer."

Science contests such as the one held by ASLA are important for students like Mattias as they provide youth with the opportunity to study areas of STEM outside the classroom.

Dr. Gunawardena hopes to keep ASLA's science contest running as an annual event to continue to inspire the young minds of today to recognize their potential as researchers, scientists, and academics who will work to address pressing global issues and create lasting change in the world.