This article is part of a series shining a spotlight on the personalities and priorities of Dal's senior leadership team. Revisit previous profiles at the Leadership and Vision website.
Sheila Blair-Reid vividly recalls her reaction when she learned that Dal was looking for someone to lead its alumni engagement team.

"I loved everything that was listed under the responsibilities," says Blair-Reid, exuding her typical energy. "It felt like the perfect fit."

And it was for many reasons. Besides the fact that Blair-Reid herself is an alumnus (BComm'86), she's had a connection to the university virtually her entire life and holds a deep appreciation for how it shaped her.

"Dal is woven into the fabric of my life," she says. "Growing up I spent a lot of time at the university. My dad was a biochemist in the Faculty of Medicine and my mom was an administrator.

"When I reflect on my own relationship with the university, and the meaningful impact it's had on my life, I feel a great deal of responsibility in this role to make a positive impact. I want to help people maximize the benefit of what they too can gain from their relationship with Dal."

It's one she describes as "symbiotic."

"Every day our alumni are taking the knowledge they gained at Dal and using it to make a positive impact in their communities and around the world," says Blair-Reid. "By offering them meaningful programs and initiatives that can enhance their lives, we stay connected and continue our relationship. We are stronger together when that happens."

Making an impact

A well-known and dedicated community leader, Blair-Reid stepped into her role in 2015 after spending most of her career in publishing. She was the owner and publisher at Metro Guide Publishing (MGP), which she and her team built into Atlantic Canada's largest magazine publishing house. Under her leadership Metro Guide served seven sectors, produced 14 publications and reached more than 3 million readers.

After selling MGP Blair-Reid formed Spring Business Solutions and enjoyed providing consulting services to small and medium size business in Halifax. She is a past Women of Excellence, Small Business of the Year, Tourism Service Provider and Ambassador Award recipient.

When asked about her time as a publisher, Blair-Reid shared her pride in the impact her team had and their rewarding experiences shared, as well as her personal passion for our city and region.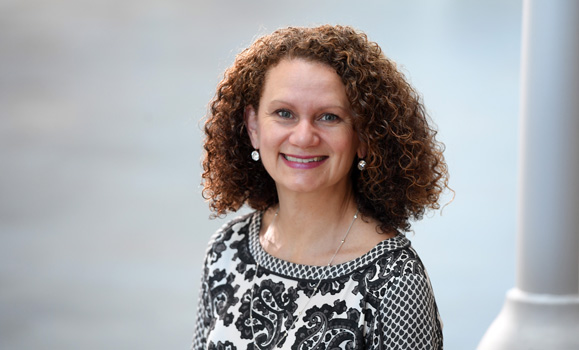 "When I took the helm at MGP, I wanted the company and the magazines produced to make a difference in the community. My goal was to have our publications serve as a voice for a variety of sectors, to celebrate strengths, and to inspire readers. In order to be a true partner to the advertisers who supported our publications, it was imperative to volunteer, support and provide expertise within their industries."

A strong voice for economic development, Blair-Reid enjoyed the opportunity to take a lead role in the formation of Destination Halifax, as well as sitting on the advisory board of the Tourism Partnership, leading the marketing and communications committee for Tourism Halifax and becoming the first female president of Skål, an international group that brings together leaders in the tourism industry.

Sheila has also been founder and co-chair of the Atlantic Canada's Magazine Association, an investor-level partner in Halifax Partnership, a volunteer with the Spring Garden Road and Downtown Halifax Business Commissions, a longstanding board member of the Tourism Industry Association of Nova Scotia and, for fun, the co-spokesperson / advocate for the "Yes" to Sunday shopping campaign.

"Many of my proudest moments and professional milestones came from my work within the industries I served. My career gave me the opportunity to meet so many wonderful people and create strong bonds in the community, which means more to me than any individual business success."

Giving back and building connections

A true community builder, Blair-Reid has also been a staunch volunteer extending her leadership and energy to countless local and national organizations. Though it's those with a focus on empowering youth that are closest to her heart. She's been a national and regional volunteer with the Kids Help Phone, where her volunteerism was recognized with a Bell Aliant Make it Real Award and also Volunteer of the Year, past board member for Feed Nova Scotia and current board member for the MacPhee Centre for Creative learning.

As AVP of Alumni and External Engagement, her passion and dedication for building relationships and bringing people together to make a difference in communities is serving her, and the Dal community, well.

Blair-Reid and her team focus on supporting and connecting with alumni and stakeholder groups to bring them closer to the mission of Dal. "Everyone benefits when we are able to deepen relationships. We are a community of over 135,000 alumni around the world. Together, with students and researchers, we can create a better tomorrow."

Initiatives Blair-Reid focuses on include building and supporting the international Dalhousie network; bringing exclusive learning opportunities to stakeholders under the Open Dialogue banner; ensuring alumni receive valuable benefits for life that support them personally and professionally; curating volunteer opportunities so that alumni and friends have an opportunity to be a part of the transformational work at the university; and inviting communities to support this work.

At the moment, her team is focused on both Convocation and Dal Alumni Days, happening this week.

"We are excited to bring our newest grads together with alumni in a week where we connect, discover and celebrate."

But Blair-Reid's story would be remiss without mention of her truest passion: her family.  

"If someone were to ask me what's the best thing you ever did in life?  My answer would absolutely be my role in my family. Being a loving mother to my children David and Carys; living a life full of adventure and passion with my husband David Reid; and being there for my extended family, that's where I find the greatest joy and sense of accomplishment. Without a doubt my children are my greatest gift — and I am surprisingly in love with my neurotic dog Winston."

On the most invigorating part of her day……
"Being around researchers and students, deans and faculty members, alumni and others who are truly doing things that have a global impact. Being exposed to their work and feeling like you are part of it is truly humbling and one of my favourite aspects of working at Dal. I have a lot of admiration for our deans, especially seeing the work they do with students and the impact they have on the university overall."
On her hopes for Dal's third century…

"In this time of our shared history universities must play a leading role in creating a better world. I want Dalhousie to continue to be accessible for people, regardless if they are a student, faculty or community member. I hope that Dalhousie has meaning in their lives and that we can come together in pursuit of shared passions and commitment to positive global impact."
Five questions
When you were a student, what was your favourite course?
I had two and they were also taught by my two favourite professors: International Transportation with Mary Brooks and Business Law with Robert (Bob) Street. They were compelling professors and challenged us as students. They stood out as professors who were determined to have an impact on you and to inspire you to think big. To this day, when I see them, I feel grateful.
What's your favourite hobby or pastime?
I have to say yoga and running. It lets me organize my thoughts. It can be alone time or my time to talk non-stop with a running partner (though my husband, David, prefers if I run with a girlfriend when I am in a talking mood!). At one point in my life I trained for marathons. Now I say I'm training for retirement. David and I have much exploring we wish to do and the only way we will be able to do it, at the scale we want to, is to be fit.
What's the best advice you've ever received?
Growing up my father, who is a very intelligent man, told my brother and I that he would be happy with whatever path we took in life as long as we could be three things: kind, refined and respectful. He gave us the freedom to make our choices but was uncompromising on these three values. I have to say my parents live this mantra every day — the rest takes care of itself.
What's your go-to snack?
Peanut butter. Every day.
Who is a mentor or leader who has inspired you in your life or career?
Outside of my family, I have three: Mr. Harry Steele believed in me, supported and challenged me, and gave me the opportunity to become a true entrepreneur. In many ways he changed my life. Robert Risley, who always had my back and made me work hard for every penny he ever invested in my company taught me grit, and Ian Thompson, who always inspired me to take the time to support others and to be invested in my community.