On Friday, May 24, the Honourable Kirsty Duncan, Minister of Science and Sport, was on campus to announce an investment of over $12 million to support discovery research at Dal through the Natural Sciences and Engineering Research Council of Canada's (NSERC) Discovery Grants program.
The funding will support researchers at the university who are working in fields ranging from agriculture and earth sciences to industrial engineering and mathematics. They are among the more than 4,850 researchers from across the country, who received over $588 million in grants. This is part of Canada's Science Vision, and the Government of Canada's commitment of more than $10 billion to science, which includes the largest-ever increase in funding for fundamental research.
"The funding announced today demonstrates our strong and enduring commitment to science and researchers," says Minister Duncan. "Our government has worked hard to bring science and research back to their rightful place, and this historic investment in the discoveries of tomorrow is just one example of how we are achieving this goal."
The Discovery Grants program is NSERC's largest and longest-standing program. By supporting ongoing research programs with long-term goals, Discovery Grants give researchers the flexibility to explore the most promising avenues of research as they emerge. Recipients are not only making an impact on their field of study, but are specializing in research with the potential to impact the world.
"Thank you to the Government of Canada and the Natural Sciences and Engineering Research Council for their ongoing support of the world-class research happening at Dalhousie University," said Alice Aiken, vice-president research and innovation at Dalhousie. "Our researchers have unique and essential expertise that is helping to solve some of the most complex issues facing the world, and we are incredibly proud to have them call our community home."
Highlights of successfully funded researchers: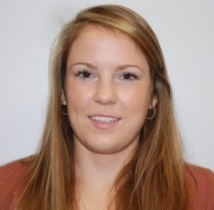 Dr. Amina Stoddart
Assistant Professor, Faculty of Engineering
Project title: The Role of Bioactivity in Biofiltration Processes
Biofiltration for drinking water treatment is undergoing a paradigm shift that is taking it from a passive process to an engineered process. Engineered biofiltration is an emerging technology focused on the purposeful operation of biofilters to achieve conditions that are beneficial to bioactivity and the subsequent biodegradation of contaminants. It can shift some of the burden of contaminant removal from chemically-driven processes to a biodegradation process, resulting in chemical and cost savings that can improve the sustainability of the overall drinking water treatment process.
Through her research, Dr. Stoddart aspires to provide new insights into the functional potential of the microbial communities present in drinking water biofilters. It is anticipated that the findings from her research will support drinking water treatment innovation by contributing to the understanding of the metabolic and phylogenetic conditions present in biofilters.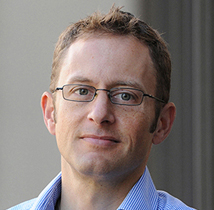 Dr. John Archibald
Professor, Faculty of Medicine
Project title: Gene Transfer in Microbial Eukaryotes
Life science research is in the midst of a revolution built upon our understanding of DNA, the heredity material of life. Using the tools of modern molecular biology, it is possible to explore the living world in ways unimaginable 20 years ago.
By focusing on three interrelated short term objectives, Dr. Archibald's goal is to explain the forces driving genome evolution in eukaryotes.
Dr. Archibald and his team will generate large, robust genome sequence datasets from within species clusters of single-celled algae and amoebae
They will compare genomes within and between species clusters in order to infer patterns of gene gain and loss over short evolutionary timescales; phylogenetic analyses of patchily distributed genes will allow the group to determine the donors of foreign genetic material to these genomes. In particular, they will search for evidence that viruses can act as mediators of lateral gene transfer (LGT) in eukaryotes, as they do in prokaryotes.
The team will compare the DNA sequences of putative LGT-derived genes between closely related strains of algae and amoebae to look for evidence of natural selection, which will explicitly test the hypothesis that prokaryote-to-eukaryote and eukaryote-to-eukaryote LGTs can be adaptive for the recipient organisms.
The data generated in this project will help clarify the tempo and modes of LGT across the eukaryotic tree, and contribute to a robust picture of how microbes adapt and diversify in nature.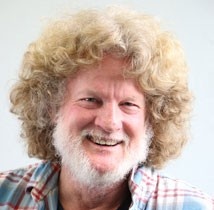 Dr. Hal Whitehead
Professor, Faculty of Science
Project title: The Reach of Culture into the Evolutionary Biology of Whales
Culture is a system of inheritance whereby information moves from one animal to another. In common with genes, culture evolves, and as it does so can influence ecological systems and genetic evolution. Dr. Whitehead's research program strives to trace the reach of culture into the lives and evolution of whales and dolphins, a group for which culture is particularly significant.
Dr. Whitehead and his team will use the data collected for 20-30 year term field studies on sperm whales, pilot whales and northern bottlenose whales to examine the reach of culture into evolutionary biology. Focusing on the sperm whale, they will plot the geographical distributions of cultural clans at scales ranging from the eastern Caribbean Sea to globally, assessing overlap and avoidance among clans in different oceans. Within clans, they will measure the rates of change in overall repertoire, as well as in the structure of particular coda types. Then, they will ask whether dialects are more constrained where clan overlaps are greater, indicating that the dialects function as symbolic markers of clan identity. If clans differ in their rates of dialect evolution, this indicates that higher level cultural processes, such as conformity, vary between clans. Using a range of cultural behavior in addition to coda dialects, they will also assess whether pairs of clans in the Pacific and Atlantic possess similar suites of characteristic behaviour, indicating parallel patterns of cultural evolution.
For more information on the Discovery Grants program, visit the NSERC website.