Dalhousie's excellence is dependent on a diverse faculty, staff and student population. That's why the Offices of the Provost & Vice-President Academic and the Vice-President Research & Innovation recently joined forces to establish the Dalhousie Belong Research Fellowship Awards.

Officially launched in November 2018, the goal of these fellowship awards is to provide pre-tenure faculty members from equity-seeking groups with support to further research in their respective fields. Awards are up to $10,000 each, and are paid up to $5,000 per year for two years.

"These fellowships recognize the rich diversity of research being conducted at Dalhousie, and serve to support the excellent new faculty who span the range of equity-seeking groups," says Pemberton Cyrus, Associate Vice President Academic (acting). "The selection committee had the formidable task of choosing only five awardees from among a stellar group of seventeen applications. Congratulations to the inaugural Belong Research Fellows, and I am looking forward to seeing the results of these projects."

The inaugural recipients of the fellowship awards were announced on Monday, January 21.

"We are thrilled to be able to celebrate this amazing group researchers," says Dr. Alice Aiken, Vice0President Research and Innovation. "The work they are doing is making a significant impact in our region, our country, and around the world."

Meet the Belong Research Fellowship Award recipients: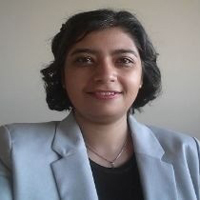 Parisa Ghanouni
School of Occupational Therapy, Faculty of Health
Research Project: Challenges and Facilitators During Transition of Adolescents with Autism to Adulthood.

With the increasing prevalence of autism, there have been efforts to support services for individuals with autism. The transition to adulthood represents a particularly vulnerable time for families as there is a significant change in support they receive. The aim of this project is to investigate barriers and facilitators of services to support adolescents with autism during the transition to adulthood.

"The Belong Research Fellowship Award provides a great opportunity to initiate a program to enhance the quality of services for individuals with autism," says Dr. Ghanouni.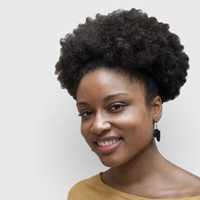 Shauntay Grant
Department of English, Faculty of Arts and Social Sciences
Research Project: Rewriting Canadian folklore, repositioning Black Canada: A case from old Nova Scotia

Shauntay Grant is a poet, playwright, performance artist, and author from Halifax, Nova Scotia.
A descendant of Black Loyalists, Black Refugees, and Jamaican Maroons who came to Canada during the 18th and 19th centuries, Prof. Grant's love of language stretches back to her storytelling roots in Nova Scotia's historic Black communities. She is a multidisciplinary artist with professional degrees and training in creative writing, music, and theatre, and her homegrown artistic practice embraces African Nova Scotian folk tradition as well as contemporary approaches to literature and performance.

Prof. Grant's work has earned her invitations to present at local and international conferences and festivals including the Canadian Writers Summit, Singing Storytellers International Symposium, the International Research Society for Children's Literature (IRSCL) Congress, the Vancouver Writers Festival, the Edmonton Poetry Festival, Ottawa's Versefest, Moncton's Frye Festival, Toronto's Luminato Festival, Australia's National Young Writers' Festival, the Jamaica Poetry Festival, and the 10th Anniversary Launch of the Freedom Schooner Amistad in Havana, Cuba.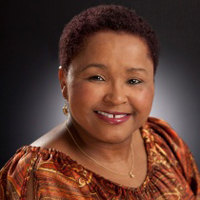 Barbara Hamilton-Hinch
School of Health and Human Performance, Faculty of Health
Research Project: Benefits and Challenges of Culturally-Specific Programs in Attributing to Students' Success in Post-secondary Education

With a focus on culturally-specific programs such as Imhotep's Legacy Academy (ILA) which aims to increase the number of students of African descent in Science, technology, Engineering and Math and Promoting Leadership in Health for African Nova Scotians (PLANS) which aims to increase students of African descent in Health Professions, Dr. Hamilton-Hinch is looking at their benefits and challenges, and how they contribute to the success of students in post-secondary education.

Dr. Hamilton-Hinch will conduct interviews with current and past students, mentors, faculty and staff and Deans who have been connected to and/or impacted by these programs, along with those who were instrumental in the development of ILA and PLANS, to learn more about their experience.

"The Dalhousie Belong Research Fellowship Awards provide a great opportunity to expand my research portfolio," says Dr. Hamilton Hinch. "The lived experiences of students coming from diverse backgrounds and attending post-secondary education has always been very important to me. Especially as we strive to change the faces of STEM and Health Professions. This fellowship is a wonderful way to help foster a culture grounded in diversity and inclusiveness."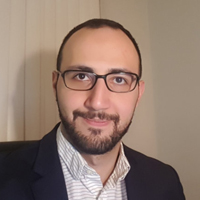 Fadi Oudah
Department of Civil and Resource Engineering, Faculty of Engineering
Research Project: Reliability-Based Approach for Optimizing Tidal Turbine Base Foundation for Reduced Weight

The Federal Sustainable Development Strategy sets a target of having 90% of Canada's electricity be generated from renewable sources by 2030. Nova Scotia is home to the Bay of Fundy where the flow of each tide moving from the outer Bay into the smaller Minas Basin delivers a commercial potential of approximately 2,500 megawatts (MW) of power, which is equivalent to the peak daily consumption of energy in Nova Scotia.

Harvesting instream tidal energy at the Bay of Fundy is challenged by the cost of manufacturing tidal turbine structures, shipping to site, deploying to location, and decommissioning. The objective of the proposed research is to employ probabilistic techniques to optimize the weight of the base foundation of fixed turbines for cost reduction purposes. Optimizing the foundation weight, which represents up to 80% of the total unit weight, has the potential to substantially reduce shipping and handling costs.
 
"Receiving this fellowship means a lot! It helps me in launching a long-term research program focused on optimizing the design of tidal turbines for improved competitiveness," says Dr. Oudah.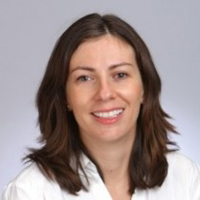 Melanie Zurba
School of Resource and Environmental Studies, Faculty of Management and College of Sustainability
Research Project: Designing Governance Frameworks for Protected Areas with Meaningful Indigenous Participation

This part of Dr. Zurba's work includes research that generates knowledge for shaping, implementing and assessing Indigenous collaboration in governance frameworks for global protected areas.

In enhancing global protected areas frameworks, the project will contribute to intercultural and intergenerational communication and learning. It will engage Indigenous participants who are involved in developing protected areas governance frameworks through the International Union for the Conservation of Nature, the world's largest conservation organization.

"I am very grateful for the Belong Fellowship because it enables me to continue pursuing research that focuses on enhancing Indigenous peoples' equity and rights within the development of guiding frameworks for the future of protected areas and other conservation measures," says Dr. Zurba. "This work is central to my research program, which seeks to build community-engaged and partnered environmental research projects that are beneficial and provide meaningful outcomes for communities."

More information on the Dalhousie Belong Research Fellowship Awards can be found here.