If you're a fan of the American TV show Family Guy, you might recall a recent-season episode in which Louis Griffin refuses to immunize her son, Stewie Griffin, resulting in a mass spread of the measles virus to the inhabitants of Quahog. The episode addresses the implications of refusing vaccinations — for individuals and for the community.

While the situation in Nova Scotia and Canada at large is not as dire as that in Quahog, health professionals have made it clear that the flu virus is spreading at a faster rate than usual this season.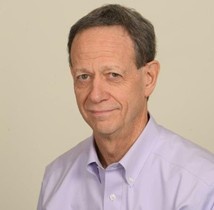 Dr. Scott Halperin, a Professor of Pediatrics in the Division of Infectious Diseases at Dalhousie and Director of the Canadian Center for Vaccinology, provides some insight into the reasons for this high number of cases.

"The flu virus is constantly changing," says Dr. Halperin. "Host factors, such as the susceptibility to infection due to lack of prior experience with the circulating strain, could be one explanation of the high numbers. Another reason could be that the flu season started earlier than previous years."

There are also social factors, such as low numbers of people getting vaccines, that contribute to high infection rates. While vaccination numbers for this flu season won't be compiled until it is over, last year only 36.8% of Nova Scotians got a flu shot — down from 41.8% in 2013-14. Misinformation plays a significant role in resistance to vaccinations. The assumption that the vaccine results in infection is rather widespread.

"People need to understand that like all medications, vaccines have side effects, some of which might resemble flu symptoms," says Dr. Halperin. "However, these side effects are extremely mild and do not result in serious repercussions as the actual virus does."

There is a lot to gain and nothing to lose from getting the vaccine, says Dr. Halperin, who adds that the vaccine that has been developed for this season is well-aligned to tackle the H1N1 strain being experienced.

And though the Maritimes have historically had a higher record of vaccinations in previous years, and consequently lower infection rates, it's not too late for more Nova Scotians to receive the vaccine.

This year's strain has been particularly strenuous on infants, children and young adults. Dr. Halperin provides advice on how Dalhousie students can better protect themselves and others:

•    Get immunized
•    Protect others by staying at home when experiencing cold or flu symptoms
•    Practice good hygiene
•    Maintain personal distance and avoid crowded areas and large gatherings

Flu shots are available at the Dalhousie Student Health and Wellness clinic on the second floor in LeMarchant Place, at local pharmacies and at other locations across the province.