Dalhousie immunology professor Dr. Jean Marshall has captured Canada's top academic prize in her field, the Bernhard Cinader Award. She is the first Dalhousie faculty member to receive the prestigious prize, given annually by the Canadian Society for Immunology (CSI) to a "Canadian scientist who exemplifies distinguished scientific leadership and accomplishments in immunology."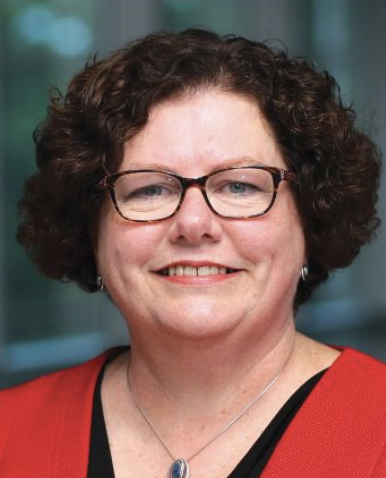 "CSI is a very well-established organization that has led the way for immunology in Canada," says Dr. Marshall, who joined Dalhousie Medical School's Department of Microbiology & Immunology in 1997 and headed the department from 2005 to 2015. "To receive this award from CSI, from my peers across the country, is special."
Understanding the immune system

Dr. Marshall is best known for her contributions to our understanding of the innate immune system — the fundamental immunity we are born with — in particular the role of mast cells. These are "master regulator" cells that recruit other immune cells to respond to allergens, pathogens and other insults to the system. She is one of the lead researchers in Dalhousie Medical School's I3V (Inflammation, Infection, Immunity & Vaccinology) Wave 1 research team.
"Dr. Marshall is one of Canada's most accomplished immunologists with respect to scientific impact and discovery, contributions to the immunological and scientific community, numerous high-profile leadership roles, mentoring of trainees and new faculty, and being a champion of equity, diversity, and inclusion," says Dr. Andrew Makrigiannis, current head of the Department of Microbiology & Immunology.
"Under her leadership, the department significantly increased its faculty complement and tri-council agency grant capture such that it is now the single most research-intensive department in the Faculty of Medicine with the highest total and per researcher research funding."
CSI requires the recipient of the Cinader Award to have something "extra." On top of her impressive track record of 28 years of continuous national funding and more than 120 publications in high-impact peer-reviewed journals, Dr. Marshall has dedicated herself to advancing the role of women and other under-represented groups in science and senior academic leadership.
"Dr. Marshall has displayed extraordinary dedication and passion for promoting women in science and in pushing for women to occupy leadership positions at Dalhousie University," notes Dr. Makrigiannis. "She does not fear to be outspoken on this issue and is persistent in this endeavour. She is an excellent role model for our female trainees and new faculty and they often go to her for advice and mentorship."
World-leading research and impact

Dr. Marshall co-chairs Dal Med's Leadership Diversity Task Force and is a member of the Women in Research Caucus at Dalhousie University. She is passionate about being a role model for others.
"I am fortunate that women are very prominent in immunology in Canada," she says. "I had many role models who inspired and supported me and just showed me by their actions that women can excel in science. But, still, it wasn't easy and there are still a lot of obstacles to overcome."
Dr. Marshall is also a strong proponent of interdisciplinary research collaboration and will make this the focus of her talk to the Canadian Society for Immunology in Banff this spring. One of the perks of the Cinader Award is the opportunity to be a keynote speaker at CSI's annual meeting.
"My talk is ostensibly about mast cells but my larger message has to do with the critical importance of reaching out beyond our discipline to form powerful collaborations," Dr. Marshall says. "We have done that with the Dalhousie Human Immunology and Inflammation Group and now the I3V Wave. We are working with clinicians, epidemiologists, neuroscientists, cancer biologists, and many others to ensure that we are asking the most clinically relevant questions and that our answers can be applied to improving human health. Collaboration is the key to really making an impact."