The Dalhousie School of Social Work Community Clinic is an important part of the Halifax community. Now in its fourth year of operation, the clinic continues to provide a wide range of support services for people who seek their assistance.

"We provide an interprofessional case management service delivery model, that is also a site for student training and education like field practicums," says Cyndi Hall, the co-director of the clinic.

The mission of the clinic is broader than just immediate relief.

"The clients, for the most part, are living in poverty and are a very marginalized population," says Jeff Karabanow, a professor at Dal and co-director of the clinic. "We are here to help to build some form of support with them and to then figure out the best plan forward to build more stability and increase the quality of life."
A more accessible clinic

As part of its mandate to provide easy access to their clients, the clinic recently moved to Quinpool Road.

"We are really proud of this location," says Dr. Karabanow. "The main reason is that it is very accessible. A lot of our clientele are experiencing disability issues. The fact that they can come in here in an accessible and safe manner is great."

In addition, "it is close to the campus," says Hall. "So other people who are supervising some of the different students can walk here."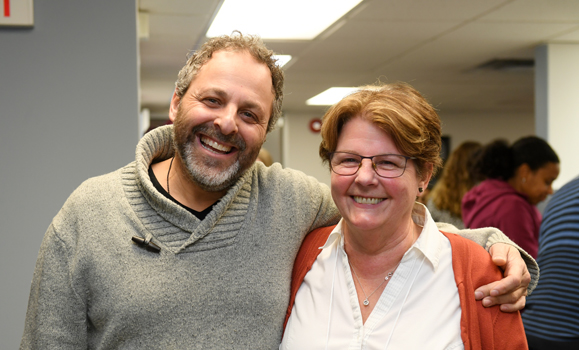 Jeff Karabanow and Cyndi Hall.

Despite its immense contribution to the community and student development, the clinic still struggles with stable funding.

"It's been more difficult than we had envisioned, given the fact that people really get a lot of benefits," says Hall. "Students are learning a lot, the clients are getting a lot out of it, and there is still room for growth."

The clinic is also a useful resource for other organizations involved in social work.

"There are a lot of community agencies that call the clinic and ask for our knowledge on how to best support their clients," says Meagen Bowers, the social work case manager at the clinic. "We all rely on each other to provide the best support for our clients."
Compassion is key

The work of the clinic is deeply rooted in an anti-oppressive framework, which critically examines the power imbalances inherent in our socio-economic structures.   

"We want all our students to take away the fact that there are different approaches to how we can support one another, and an anti-oppressive social justice foundation is a particular style of intervention, and we are very proud of that style of intervention," says Dr. Karabanow. "We want to maintain a deeply compassionate, a deeply equitable oriented way of working with our clientele."

Through the clinic, students from different disciplines such as psychology and occupational therapy have had the opportunity to work directly with clients. Such opportunities are not easily accessible for students in clinical or other specialized fields.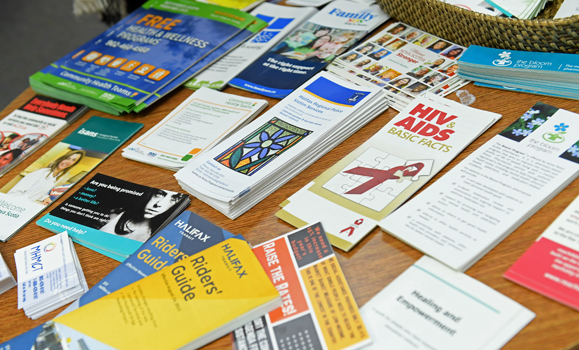 "It's a really meaningful placement," says Aliya Rubin, a final-year student in the School of Social Work. "I feel really blessed that I am allowed to hear the clients' stories and that I get to help them and support them the best I can."