While science fiction and popular culture might have you believe that the development of artificial intelligence (AI) will inevitably result in the world being run by robots, experts at a Dalhousie, Federation for the Humanities and Social Sciences, and Halifax Public Libraries sponsored panel event this month explained just how crucial humans still are to the field.

The 2018 Big Thinking Panel brought experts from universities across the country to the Halifax Central Library for a discussion of the potential social implications of artificial intelligence.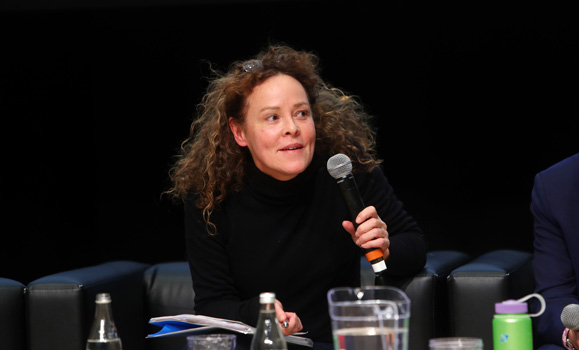 Teresa Heffernan (left), professor of English at Saint Mary's University, reminded the audience that AI and humans are inextricably linked because AI is built on data created by humans. She argued that we sometimes assume "fauxtonomy" when it comes to AI, attributing more complexity to machinery than it is due because we are influenced by fictional representations.

Originally conceived by John McCarthy, Dr. Heffernan described that the concept of AI is based on "the conjecture that every aspect of learning or of intelligence could be so precisely described, that, in principle, a machine could be made to simulate it."

The future of the job market


The impact of AI and automation on the job market was another recurring topic of discussion at the panel, as there is a widespread concern that the proliferation of AI will result in the loss of human jobs to automation.

Dal President Richard Florizone set the scene for this contentious topic when he stated his belief that "far more jobs will be redefined than destroyed" by AI. "With the rise of the machines, the skills of the future are those that make us the most human," he said at the panel, moderated by Dal Sociology Professor Howard Ramos.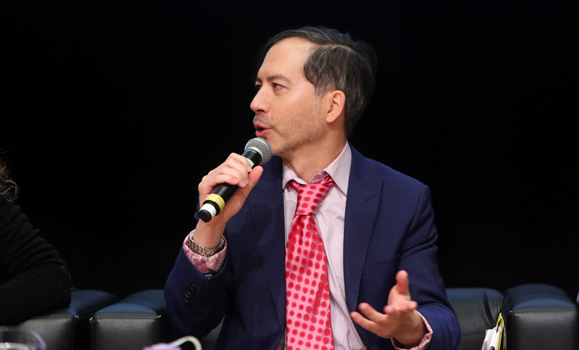 Fuyuki Kurasawa (right), associate professor of Sociology at York University, suggested that the advancement of AI will result in the elimination of mundane human tasks, as AI is far better at them than humans are.

Redefining work and society

Picking up on the theme, Ian Kerr, Canada Research Chair in Ethics, Law and Technology at the University of Ottawa, explained that "machines don't use science or theory but pattern matching." So, if machines do end up "taking" jobs from humans, they will likely be jobs that AI is better suited for.

Thus, we will be forced to re-define human existence and meaning, outside some forms of traditional employment, said Dr. Kerr.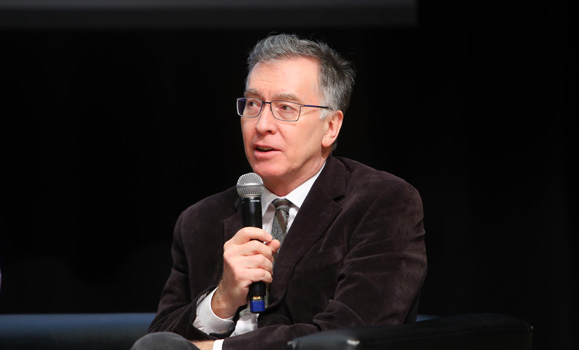 Duncan MacIntosh (left), professor and department chair of Philosophy at Dalhousie, explained that under our current society we have been led to believe that embracing the "Protestant work ethic" is the only way to live a meaningful life.

But with the ability to challenge this widespread notion, the development of AI has the potential to transform our society in ways that we cannot yet comprehend, said Dr. MacInstosh.

Overall the event sparked a wide ranging conversation, one that shows that Humanities and Social Sciences are and will play an important role in helping societies navigate the changes occurring with the rapid rise of AI and other technologies.
Watch the panel in full below.