After several months of training, Dalhousie's first cohort of Public Scholars is ready for its debut. With a mandate to share their research with the larger world, the group of seven Interdisciplinary PhD (IDPhD) students aims to become influencers in the community with the skills to inform public discourse and policy.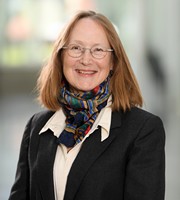 Associate Professor Lynne Robinson (pictured), director of Dal's IDPhD program, says she established the new program for her students to fill gaps in communication that separate the university from the public and the public from an evidence-based reality.  

"There are so many challenging problems in the world and issues people are dealing with that academics have amassed a lot of knowledge about," she says. "We do a great job of learning from each other, but we need to do a better job of sharing with the community at large."

This need is made more imperative, she notes, because researchers can play a key role in adding a dose of reality in a world where people increasingly get news from unverified and unreliable sources.

"More and more often we get information from social media that may or may not have any adherence to evidence. Given confusion between what's real and not real, I think it behooves academics to move into that marketplace. We know what's real and not real, because we've done the research."

Academics in action

The group has attended workshops focused on media training, story development, social media strategy and public engagement planning, and will attend a session on infographic design — all leveraging the expertise of Dal faculty and staff.

Because of the interdisciplinary nature of their PhD program, the Public Scholars address issues in a wide range of fields from migration and health care to business, artificial intelligence and water security. Over the next year, they will share their research in mainstream media outlets, maintain active social media presences and take part in public lectures, including Dal's annual 3 Minute Thesis competition.

In particular, the students are required to write at least one article for The Conversation, an online news publication featuring the views of Canada's academics and researchers. Public Scholar Emily Pelley has already ticked this box, having published an article on the resettlement of young refugees in Halifax.

"The one thing you can say about grad students is that we're passionate about what we're doing, but sometimes that passion doesn't translate into communication skills," Pelley says. "You can get up at a conference and knock it out of the park, but can you actually communicate what you found in a way that's relevant to policy makers or relevant, in my case, to community services that help young people?"

She says the Public Scholars program provides an important supplement to her training as an academic. "It not only gives me the platform to share what I've learned, but it gives me training and tools that you don't get in grad school for how to share your research. The purpose of research is not just to write a nice thesis or journal article. We can make a difference with this stuff."

A new generation

Professor Christine Chambers, a Public Scholars advisory board member and the leader of the social media aspect of the program, says the engagement skills the scholars are learning are quickly becoming essential skills for young academics.  

"Social media is where people are engaging and getting their information.," says Dr. Chambers, who leads the renowned "It Doesn't Have to Hurt" social media education initiative. "So, it can be a limitation if academics who want to get their research out more broadly aren't informed. It's part of the toolkit of what we are going to need to be successful. The world has changed and in order to be successful in our careers and in our academic work, public engagement needs to be part of what we do."

Pelley agrees, saying that for academics her age, the barriers between research and the public are being broken down by technology.

"We are a generation of people who know how easy information is to access and the question is why can't we get our findings into that space where the people who need it can find it. The barriers don't make sense anymore."

Illuminating the impact

"The Public Scholars initiative gives us an opportunity to demonstrate the value that our doctoral students bring to the larger world," says Marty Leonard, dean of the Faculty of Graduate Studies. "These students are wrestling with issues that shed light on some of biggest challenges of our day, and I applaud their efforts to bring their ideas and innovations to the public."

Originally conceived as a way to help the Faculty of Graduate Studies mark Dalhousie's 200th anniversary, Robinson is now hopeful that the program will live on. She is preparing for next year's cohort with plans to make the program available to all of Dalhousie's PhD students.

"People get into the academic life because what we do is important to us," she says. "We want it to have a use beyond publications. Our scholars want that, too. They want their ideas to have an impact in the world they live in."
Learn more: Public Scholars website

Meet the scholars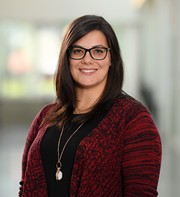 Jenny Weitzman @JWeitzman_Aqua
My research seeks to guide decisions about where and how to develop fish farms to ensure they are in balance with the natural environment and communities that surround them. Fish farming is caught between many stakeholders with different values, interests, and priorities. There is a way to satisfy these potentially conflicting priorities, and my research is focused on finding it.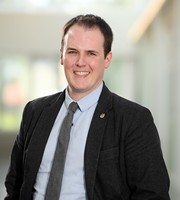 Colin Conrad @cd_conrad
I have developed a novel way to measure attention during e-learning using Electroencephalography and artificial intelligence. I am also using this technology to build a new type of e-learning software that adapts to users' attention state. This new generation of adaptive e-learning technology may ultimately lead to e-learning systems that can better keep our attention and teach more effectively.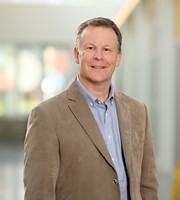 Grant Sullivan @GsullivaD
It is imperative to understand what influences leaders to move their knowledge work to Atlantic Canada and similar regions, so we can improve our prospects for growth. I have helped to attract these workers to this region for over 15 years and I know there is a competitive process when firms choose a region to locate their knowledge workers. If we get it right, we could attract billions of new dollars into our local economy and improve the lives of Atlantic Canadians.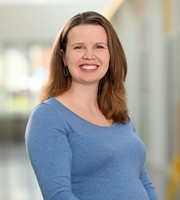 Emily Pelley @EmilyPelley
Canada has long been a haven for refugees looking to start a new life. Yet we still do not know a lot about young people who have fled violent conflict and been resettled in Canada. I want to understand what we have in place to support refugee youth as they settle in their new home, and where the gaps are. Sharing these findings will help us to do a better job of supporting the integration of young newcomers in our communities.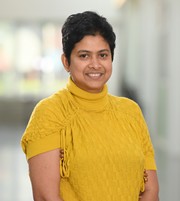 Madumani Amararathna
Standard cancer therapies used in clinics cause adverse side effects, which can be very hard to manage. As a cancer survivor, I am keen to explore less harmful natural remedies for cancer prevention. My research investigates the chemopreventive ability of haskap, a berry fruit grown in Nova Scotia, in reducing lung carcinogenesis.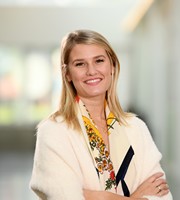 Lindsay Wallace @WallaceLindsay
As our population ages, the number of people developing dementia is higher than ever. Alzheimer's disease is the number one cause of dementia and there is no effective treatment. I investigate the role that frailty plays in the expression of dementia in Alzheimer's disease. Particularly, how the hallmark features of Alzheimer's interact with frailty to produce dementia.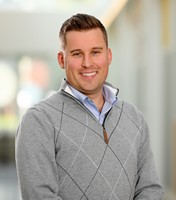 David Foster @fosterd3   
Ensuring cost-effective, clean, and reliable water is of vital importance, and, in the face of a changing climate, requires new tools for effective management. Ultimately, I hope to show how sustainable forest management can contribute to the reliability of our drinking water supply.